Overview
Stone crushing plant is also called rock crushing plant and stone production line, which is the professional industrial machine to crush sand and stones. It is mainly composed of vibrating feeder, jaw crusher, impact crusher, vibrating screen, belt conveyor and centralized electronic control device.
The yield is usually 50-800T/H, and it can be equipped with cone crusher and dust removal equipment to meet different needs of customers.

The Usage of Stone Crushing Plant:
Stone crushing plant is suitable for hard limestone, granite, basalt, river pebbles, metallurgical slag and other aggregate materials as well as artificial sand making, which has wide applications in building materials, highway, city construction and other industries.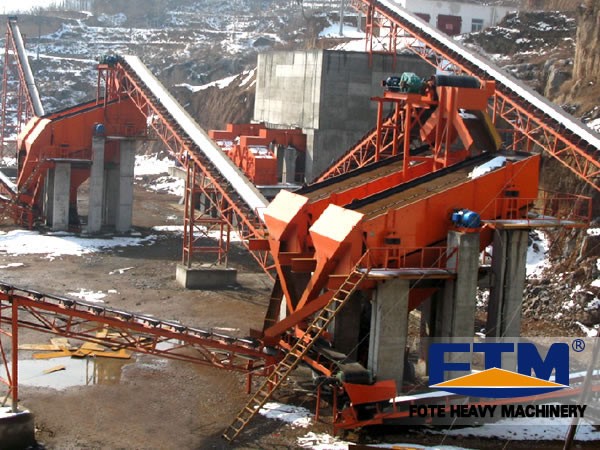 Stone crushing plant is often used for the production and processing of highway surface material, high grade highway pavement macadam, high-speed railway passenger dedicated line, sand and gravel aggregate hydropower station, airport runway and other special construction fields. At the same time, according to different technical requirements, it can combine with various types of equipment to satisfy different technological requirements for customers.
The Features of Stone Crushing Line:
Stone crushing line has high degree of automation, adjustable discharge size, high crushing, high yield and energy saving. The finished stone has uniform granularity and good grain shape, which is suitable for highway bridges and other large or medium-sized construction projects.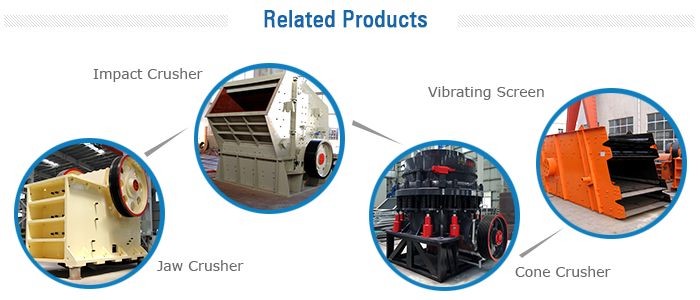 The Flow of Stone Production Line:
First of all, raw material should be crushed by preliminary crushing machine (coarse jaw crusher), and then the coarse material will be transferred to tertiary crusher (tertiary impact crusher) by belt conveyor for further crushing. After crushing, the stones will enter into the vibrating screen to screen out three different sizes of stones particles and bricks, the super large specification rocks will return back to the crusher for secondary crushing.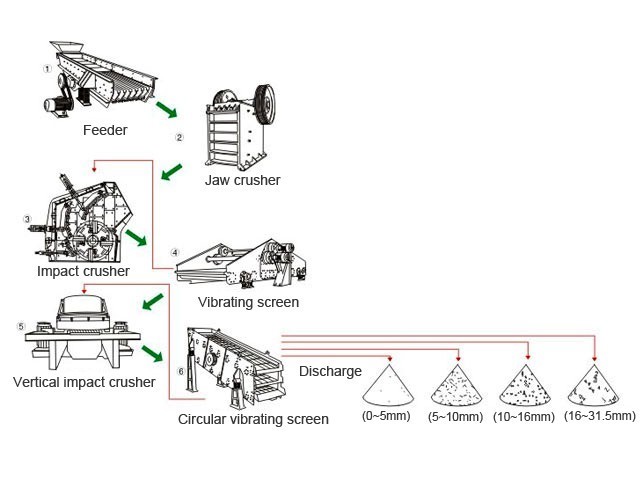 The Characteristics of Finished Product:
(1) Excellent particle shape;
(2) Reasonable gradation, adjustable fineness modulus;
(3) The indicators conform to the national standard, which is the high quality aggregate;
(4) Low production cost, good benefits.
Fote Machinery has high quality stone crushing plant for sale, and the stone crusher plant prices are reasonable and favorable with high quality in the same industry. If you are interested, please leave us a message or send emails to us. We will answer you with great patience and pleasure!