Application
Limestone, dolomite, kaolin, cement, magnesium oxide, alumina, zinc oxide, coke, etc. in refractory material industry, building material, metallurgy, chemical engineering and environmental protection.
Production Capacity:150-600TPH
Specification:Φ2.5×40~Φ4.8x68m
Configuration:Lime kiln, coal mill, cooling machine, jaw crusher, vibrating feeder, etc.
Brief Introduction of Active Lime
Active lime is often called quicklime, the main component of which is calcium oxide. Lime is an important industrial basic material. From the current market point of view, the production of low-quality lime seriously exceeds demand, while the production of high quality activated lime is far from enough. With the development of the market economy, the production of high-quality active lime is not enough to meet the needs of today's society.

Raw Lime VS Finished Lime
Brief Introduction of Active Lime Plant
Active lime plant is also called quick lime plant, lime production plant and limestone production line. It equips with sophisticated equipment, which has stable and reliable operation. The configured lime kiln not only can process limestone, dolomite, kaolin, and cement but also can be used in refractory material industry, magnesium oxide, alumina, zinc oxide, coke industry, etc. Lime kiln is the main equipment for active lime production. Its application ensures the rapid development of the cement industry. The technical parameters, performance, and operation are important considerations in lime kiln selection.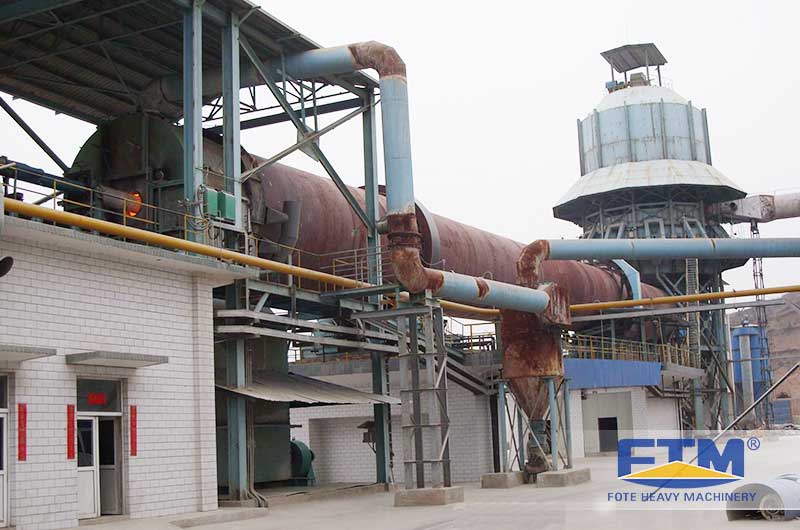 Active Lime Production Line
Configuration of Active Lime Plant
The equipment of active lime production line mainly includes jaw crusher, vibrating screen, rotary kiln, cooler, feeder, conveyor, bucket elevator, ball mill, etc. The crusher, mainly jaw crusher or hammer crusher, is used for the primary crushing of large-sized limestone. Lime kiln is used as the principal equipment. Lime can be calcined according to its own characteristics in the rotary lime kiln. Ball mill can be equipped according to requirements for calcined clinker grinding. Another major equipment cooler is used to reduce the high temperature of the clinker for convenient transportation.
Active Lime Production Process
The active lime production process can be simply summarized as the following four parts:
>>The calcined ore can be obtained after the crushing and screening systems;
>>The calcined ore enters into the rotary kiln, and then becomes quicklime in high temperature;
>>After being processed by the cooler, the quicklime will be discharged out of the cooler;
>>The discharged products will be transferred into lime product warehouse through the vibrating feeder, a chain bucket conveyor, bucket elevator and belt conveyor.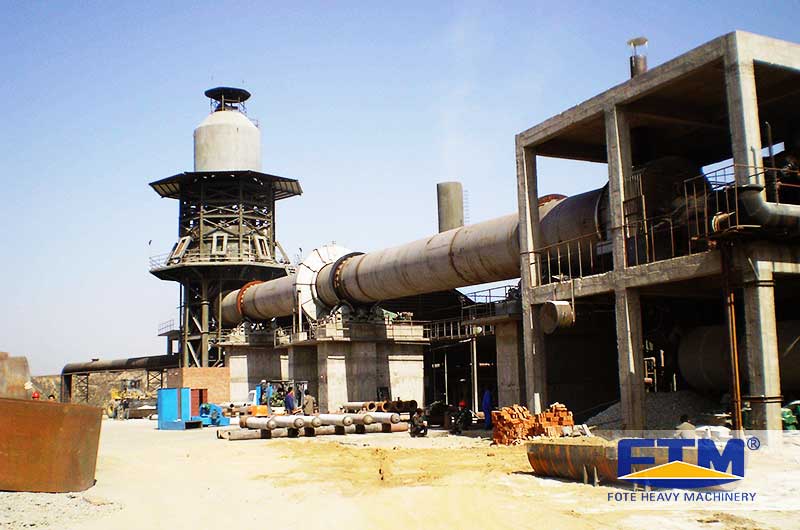 Advantages of Limestone Production Line
Low cost and investment, short construction period, low energy consumption;
Less pollution, high efficiency, rational use of resources;
Simple system, easy design, operation, and maintenance;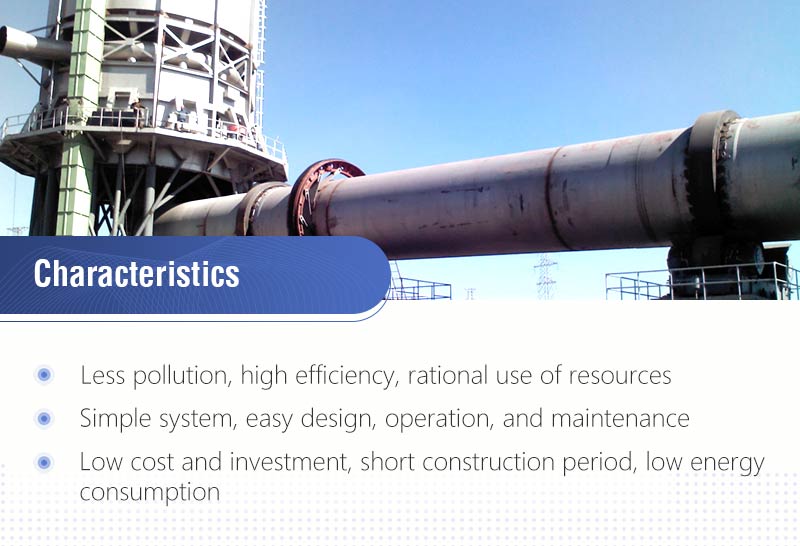 Active Lime Production Plant Advantages
The complete set of limestone production line equipment designed and produced by limestone production line equipment can be used to break lime blocks of different specifications. According to the requirements of customers, the specific process can carry out different models of machine combination to meet the process requirements of different clients. In addition, our limestone production equipment price is low, high-quality, you invest in limestone crushing production line better manufacturers. Online communication or online messages are welcome. We will respond to you in 60 seconds and offer you solutions and quotations as soon as possible.