Recently, a new type of mobile crusher has been developed by Fote Machinery. Now let's make a basic understanding to the new mobile crushing station.
The new type of mobile crusher that can replace a complete stone production line under certain conditions is an organic integrity formed by feeding, crushing, screening and conveying systems. The feeding system is to feed raw materials to crushing and screening system. The new type of mobile crusher achieves the more uniform and ordered feeding process. As the main part of the whole production process, the crushing system is to produce the finished product of smaller size. The crushing system consists of one or more crushers, which is more flexible. Then the screening system makes the screening operation to the crushed stones and selects crushed stones to different models. The conveying operation between crushing and screening equipment is done by the screening system. Besides, it can send the unqualified stones to crusher system again.
The now type of mobile crusher has 3 times service life extension for its better material and more refined technology. With strengths of affordable price, low investment, small volume and no pollution, the new mobile crusher is gradually becoming the ideal choice for stone crushing operation.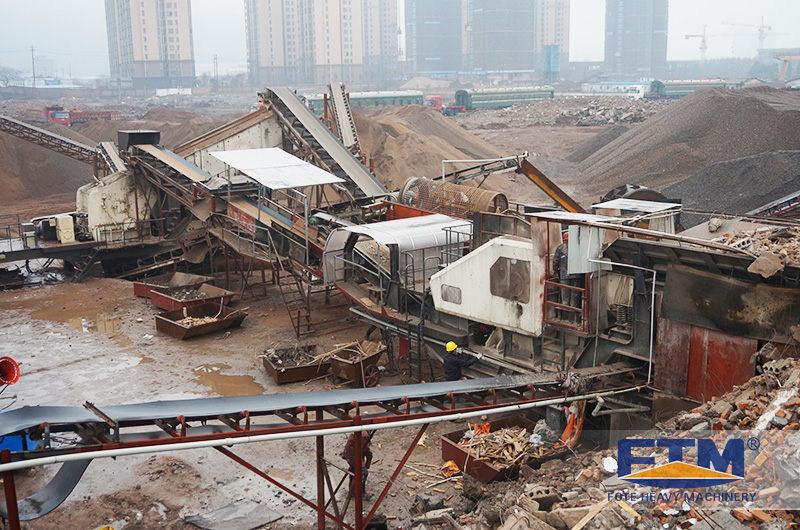 Mobile Crusher is also construction waste recycling equipment. Construction waste is the solid waste produced in the construction process or the old building repair and demolition process. Construction waste is mainly composed of concrete, mortar, bricks, steel, slag, other decoration such as wood, plastic and other light substances.
With the acceleration of the urbanization, there are more and more construction wastes which will result in serious environmental pollution. Therefore, it has huge social and economic benefits to find the method of turning waste to treasure and garbage resource usage.
In developed countries, using construction waste as raw materials for the production of recycled aggregate which is used to produce concrete and brick. Some researchers pointed out that the construction waste is a treasure. After effective development, the construction waste utilization rate can be up to 95%. Recycle the scrap steel, metal and wood on the construction waste and make crushing process to them. Then the crushed construction waste can be used to produce renewable brick and other new building materials. In China, producing recycled aggregate with construction waste is the main using method for the construction waste recycling. After the initial cleaning of construction waste, sort out the recyclable steel and wood. Then crush the masonry and cement concrete blocks to aggregates with crushing equipment. Then make a screening operation to the aggregate and remove impurities, forming the building materials with a certain size requirements. Add accessories such as cement and fly ash in the raw material according to grading design requirements. Add a portion of the water and stir the mixture into concrete for the production of various building products and road construction products. The processed construction waste can replace the common sands to contribute to the infrastructure construction.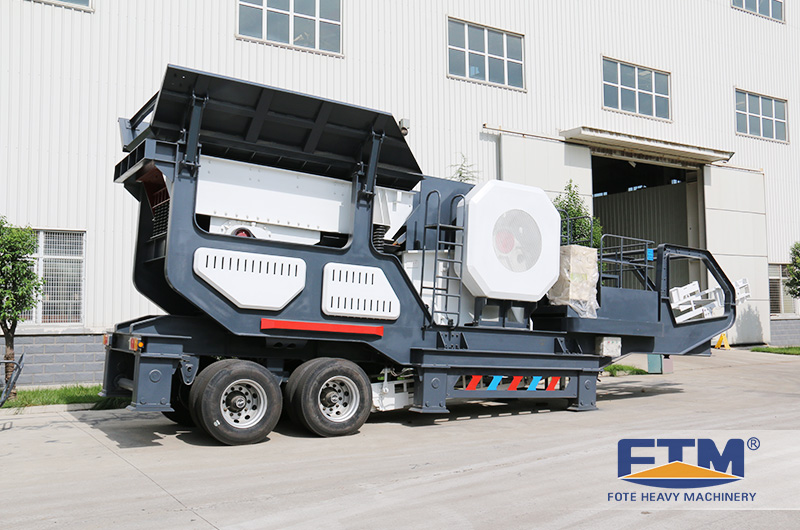 Fote Machinery--a Reliable Mobile Crushing Station Manufacturer
Professional Manufacturer
As a professional mobile crushing station manufacturer, Fote Machinery has more than 2300 skilled online employees including over 360 professional engineers offering service for global customers. Besides, Fote has three centralized factories which ensures a complete production procedure and reliable-quality equipment.
As mentioned, Fote has more than 2300 employees to hear from customers' demands. In addition, Fote Machinery factories occupies about 350,000 square meters, for which we have perfect infrastructure construction, adequate plant area, assembly components and superior production conditions.
Fote Machinery pays great attention to mobile crushing station quality. Made of the high-quality wear-resistant materials of our equipment, mobile crushing station has good usage result and long service life. Fote products have passed the authentication of ISO9001, GE and GOST.
Leading Technology Content
Fote has established good relationship with colleges and universities like Zhejiang University, and introduced advanced technology from Japan, Germany, etc. With high equipment technology content and continuous improvement and upgrade of production technology, Fote Machinery can continuously meet the customer's need.
Construction Waste Mobile Crushing Station Price
Following the sale principle of small profits and quick returns, Fote Machinery sets a relatively lower price in the mining industry. Without too much market and circulation link and no-extra expense, Fote Machinery sells mobile crushing station directly to customers, effectively reducing the investment costs of customers. If you need construction waste mobile crushing station, please on hesitate to contact us via quote@sinoftm.com