Application
To produce single component and multiple component mortar products such as dry-mixed mortar, water proof mortar, adhesive mortar, plaster anti-crack mortar and hollow glass bead inorganic thermal mortar.
Production Capacity:180-10000 t/h
Dia.×Length:Φ2.5×40-Φ6.0×95m
Configuration:Material storage tank, sand dryer, batching apparatus, mixer, dry powder packing machine, dust collector and conveyor.
What is dry mixed mortar?
Dry mixed mortar is a kind of material which is made up of dry screened aggregate (such as quartz sand), inorganic gel material (such as cement) and additive (such as polymer). These raw materials are physically mixed according to a certain proportion and dry mixed mortar is got. It can be transported to the construction site in bag or bulk form and can be used directly after mixing with water.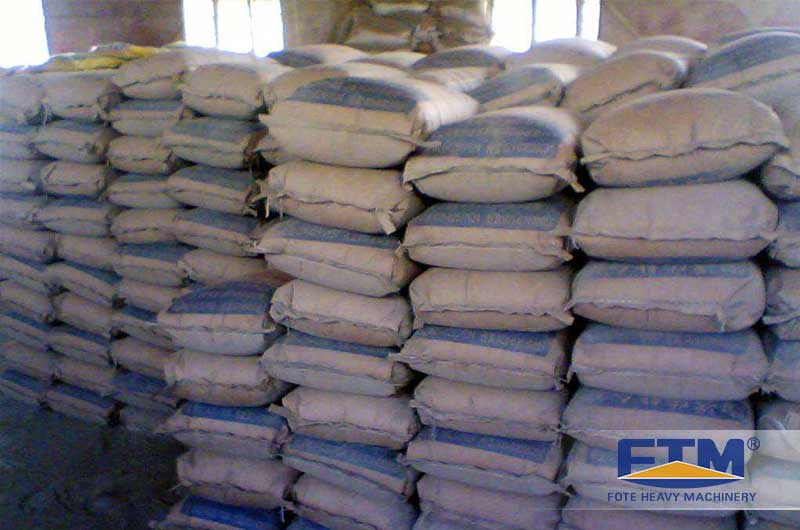 Packed Dry Mixed Mortar
Brief introduction of dry mixed mortar plant
Dry mixed mortar plant is designed for enterprises which have small production scale of special dry mortar. It is a kind of modular production line that can meet the needs of producing multiple species dry mixed mortar and ordinary mortar in a small batch. Dry mixed mortar plant has unique features such as low investment, quick effect, various functions, etc. It is suitable for mixing the dry mortar, dry binder, various cellulose and chemical dry powder materials in building material and chemical industry. Therefore, a dry mixed mortar plant is also called dry mix mortar plant, dry mortar production line or dry mortar plant.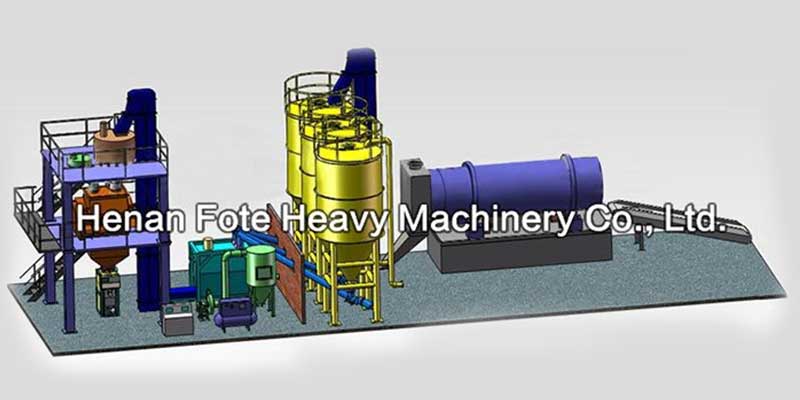 Dry Mixed Mortar Plant Process
Application Fields of Dry Mortar Production Line
Also known as mortar dry powder, dry mixture, dry mixing powder, dry mixed mortar is mainly used in construction engineering, used for repair, plastering, masonry mortar, thermal insulation mortar and so on. Besides, dry mixed mortar plant is suitable for manufacturing single or double composition mortar, such as ordinary dry powder mortar, dry mixed mortar, waterproof mortar, bonding mortar, plaster mortar, polystyrene particles insulation mortar, hollow glass inorganic insulation mortar, etc.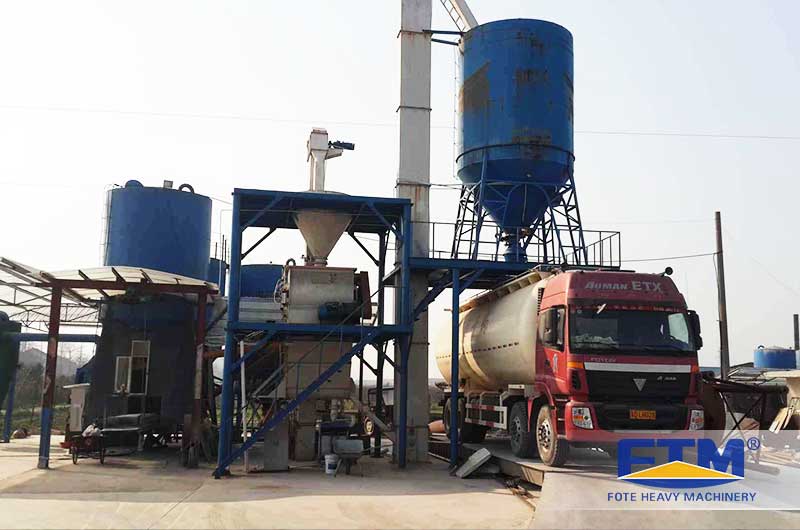 Process of Dry Mixed Mortar
Dry mortar is a new dry mixture and a new high-quality product that is easy to use and repair, which is produced by large manufacturing company. The main adhesive is cement. Dry mortar production line is composed of storage system, metering system, batching system, transportation system, mixing system, air compressor system, packaging system and dust removal system.
Raw materials for dry mortar production line:
>> Adhesive materials: cement, lime, gypsum.
>> Aggregate: yellow sand, quartz sand, limestone, dolomite, expanded perlite, etc.
>> Mineral admixtures: industrial by-products, industrial slag, fly ash, pozzolanic ash, fine silica powder, etc.
>> Water-retaining and thickening materials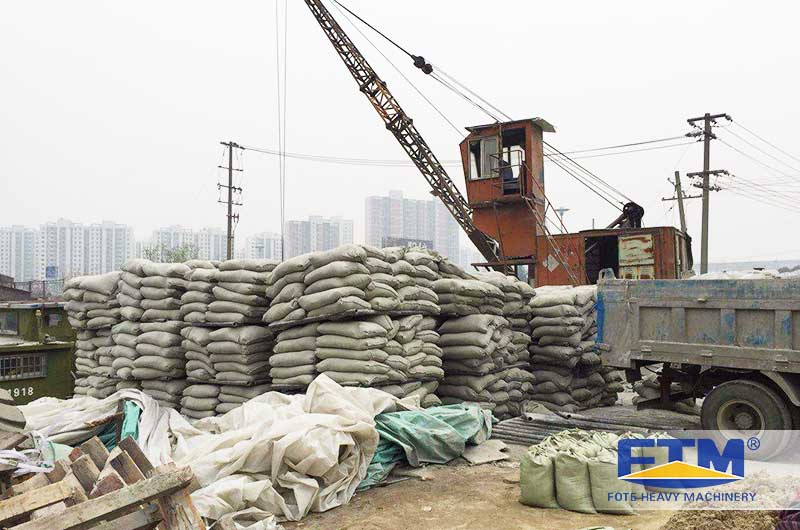 Advantages of Dry Mortar Plant
Its raw material adopts bulk bin, which is in conformity with the promotion requirements and related national policies;
Computer measurement is used for batching, which has accurate batching accuracy;
It has fast mixing speed and high mixing uniformity;
The finished product adopts automatic packaging or package in bulk, so as to improve the working efficiency;
The working units are equipped with multiple pulse dust collectors according to their models, which can optimize the work environment, reduce dust concentration and meet the requirements of environmental protection;
The unit adopts a programmed control system, which has a high degree of automation