Overview of Sand Making Plant
Sand making plant is mainly used for producing aggregates under 5mm. It finishes the processing of various stones and rocks into any sizes. At present, Fote Machinery offers you sand making machine of both mobile type and stationary type.
A complete sand making plant includes primary crushing equipment, secondary crushing equipment, sand making equipment and other accessory equipment. Although the sand production line is equipped with machines, the overall cost lies in the lower level of most mining equipment with most widely application.
The primary crushing equipment can be chosen among jaw crusher, hammer crusher, etc. The secondary crushing equipment can be impact crusher, cone crusher and so on. While the most used sand making equipment is the HVI sand making machine and VSI sand making machine.
In the following video, you will see it clearly what machines are equipped in the entire sand making plant.
Video of main machines in sand making plant
In this limestone sand making plant in Indonesia, Fote engineer provided the customer with PE jaw crusher as the primary crushing equipment, impact crusher as the secondary crushing equipment and VSI model as the sand making equipment.
The materials that have been crushed to the minimum size before the sand making machine, this limestone sand making plant has more uniform particles to meet the strength requirement in construction.
Sand Making Process
Still taking the limestone sand making plant as an example, the following section gives you the main process of the sand making.
Based on the principle of "more crushing and less grinding", this sand making plant uses PE and PEX series jaw crusher and impact crusher to play the best role of crushing stage. This reduces the pressure of the sand making machine and improves the whole crushing efficiency.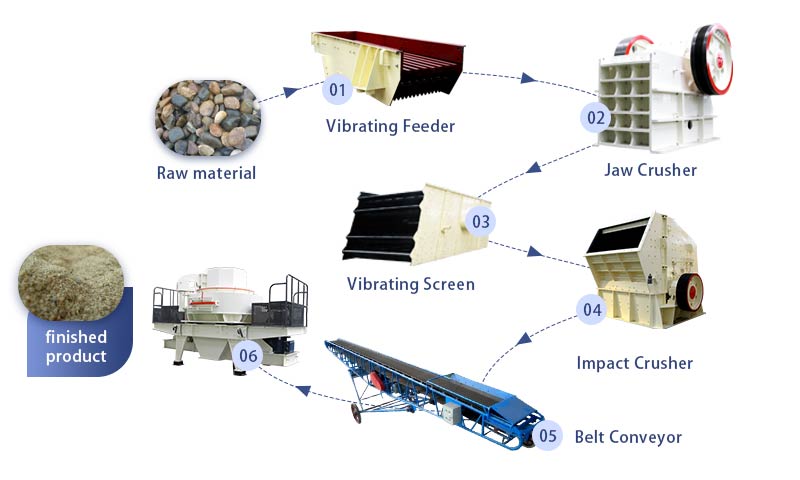 Ⅰ. Large limestones are firstly crushed by these two types of jaw crushers. Qualified materials enter the next process; otherwise, there'll be another crushing in jaw crusher.
Ⅱ. Crushed stone is fed into impact crusher for second crushing to very small particles.
Ⅲ. VSI sand making machine will complete the sand making and shaping to small limestone with impaction.
Ⅳ. Vibrating feeder, vibrating screen and belt conveyor connect each joint of the plant and play roles of keeping a consistent and high-efficiency production.
If needed in other sand making plants, wheel sand washing machine can be equipped to improve the product purity and quality.
Applications of Sand Making Plant
One kind of manufactured sand is only obtained from one or two kinds of stone or rocks with fewer impurities. This makes it easier to meet all kinds of needs. Besides, the capacity of sand making plant is adjusted from 12TPH to 585TPH. This helps it win more likes from investors.
Usually, the entire sand making plant is selected by investors from quarries, mine, construction, road construction, water conservancy construction and other fields.
Sand making plant uses types of crushers and sand makers, therefore, soft materials and hard materials can both be processed into sand aggregates.
Soft materials can be limestone, gypsum, calcite, fluorite, concrete, zeolite, etc.
Hard materials can be granite, basalt, river pebbles, marble, iron ore, diabase, etc.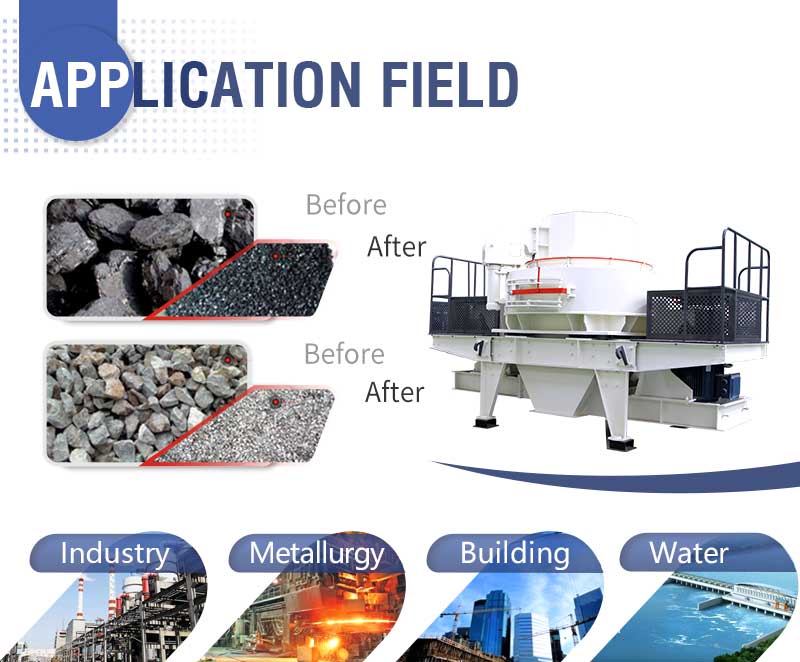 Applications of Sand Maker Used in Sand Making Plant
Manufactured sand is also called artificial sand, which plays a part in filling in concrete to narrow the gap in the construction aggregates and increase its strength. Usually, sand making plant can produce different sizes of sand aggregates. Different kinds of manufactured sand are applied in the construction filed to produce aggregates of various gradations.
We have a section of the description on different sizes of sand in a blog. You can find out the reference here: different fineness of sand aggregates.
Benefits of Fote Sand Making Plant
With high efficiency and uniform particle size, Fote Machinery supplies reliable sand making line for the medium and fine crushing of materials, which can reach the international standard.
Uniform particle and perfect shape of the products
Stone to stone and stone to iron are both adopted for more uniform and perfect products.
Higher efficiency and shorter cost recovery period
The deep cavity is designed for larger through volume by about 30% increased. Thus, more continuity ensures a higher discharge efficiency. This greatly shortens the cost recovery cycle.
Latest designed protective plate and polishing head extend the service life of vulnerable parts
The guard plate is designed with the use of both head and tail to improve its use efficiency; combined polishing heads facilitate the replacement of wearing parts. You only need to replace the worn one and the machine cost is reduced by about 30%.
Strong controllability and automation
Fote uses a thin oil lubrication scheme to provide a larger speed; Each sand making line is equipped with a centralized electronic device, which can greatly reduce the number of operators, ideally to less than 3.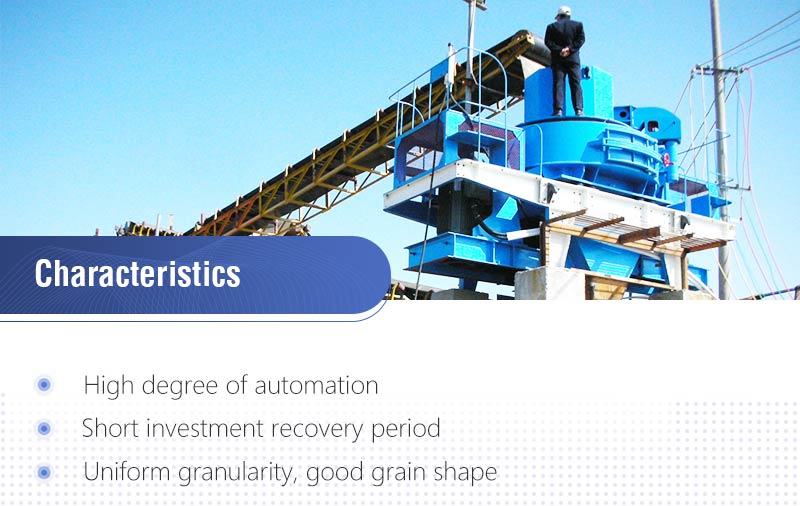 Benefits of sand making plant
Professional Sand Making Plant Manufacturer—Fote Machinery
After 40-year research and development, Fote Machinery has formed Fote series of sand making equipment as well as its specialized research base for sand-making equipment and professional researchers on the crushing line.
We can customize the most professional and most satisfactory sand production solutions. From pre-sales consultation, to provide solutions, and to after-sales service, Fote Machinery can stand the test of time.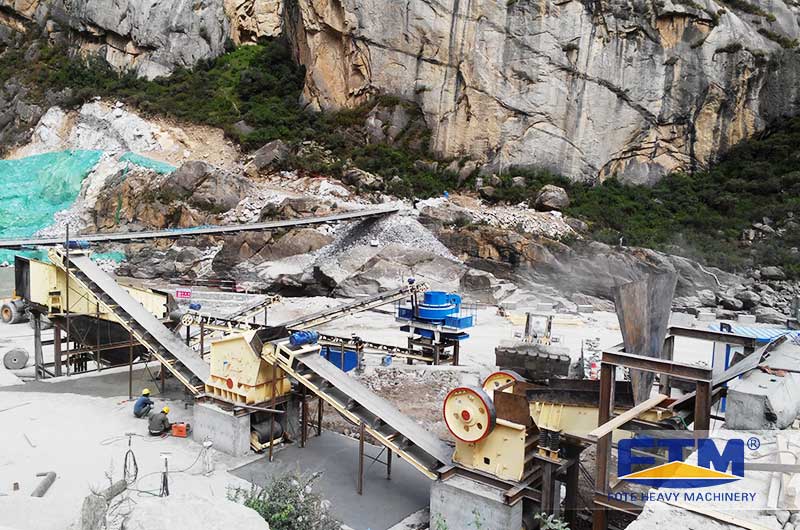 We have provided satisfactory solutions for 20w customers and are worthy of your trust! Please feel free to chat online or send us an email to quote@sinoftm.com for the latest quotation and discount!