Application
Granite, basalt, bank gravel, bauxite, cement clinker, quartz, silicon carbide, limestone, river stone, etc. in hydropower, building material, highway, city construction, metallurgy, coal mining and so on.
Production Capacity:50-800TPH
Configuration: jaw crusher, impact crusher, cone crusher, hammer crusher, vibrating feeder, vibrating screen, and other customized equipment.
Overview of Stone Crushing Plant
Stone crushing plant is also called rock crushing plant and stone production line, which is the professional industrial machine to crush stone and make sand. The production is 50-800TPH. Usually, in the order of the material processing, there are conveying device, crushing equipment, screening device, and the centralized electronic control device.
According to different requirements, the main part is usually equipped with jaw crusher, impact crusher, and cone crusher. Jaw crusher is used for the primary crushing of ore and stone with all kinds of hardness. For the secondary crushing, impact crusher is for material with low and medium hardness. While cone crusher is for material crushing with medium and high hardness.
Application of Stone Crushing Plant
Based on customer needs, it can be equipped with jaw crusher, impact crusher or cone crusher. Besides, hammer crusher, fine crusher, roll crusher and compound crusher are available here. These machines are grouped to crush material of diverse comprehensive strength for an extensive application. For example, the CJ96 jaw crusher and CI1110 impact crusher can be combined for soft and medium-hard material crushing in small-sized plants. HD110(912) of the European series jaw crusher and SC315 cone crusher can be combined for medium and hard material crushing in middle-sized plants.
In general, Fote Machinery can supply free solutions on crushing materials like pebble, limestone, granite, basalt, slag, calcite, granite, quartz, concrete, dolomite, bluestone, iron ore, construction waste, sandstone, cement clinker, and other more than 200 kinds of ore and stones in mine, construction, building material, cement industry, etc.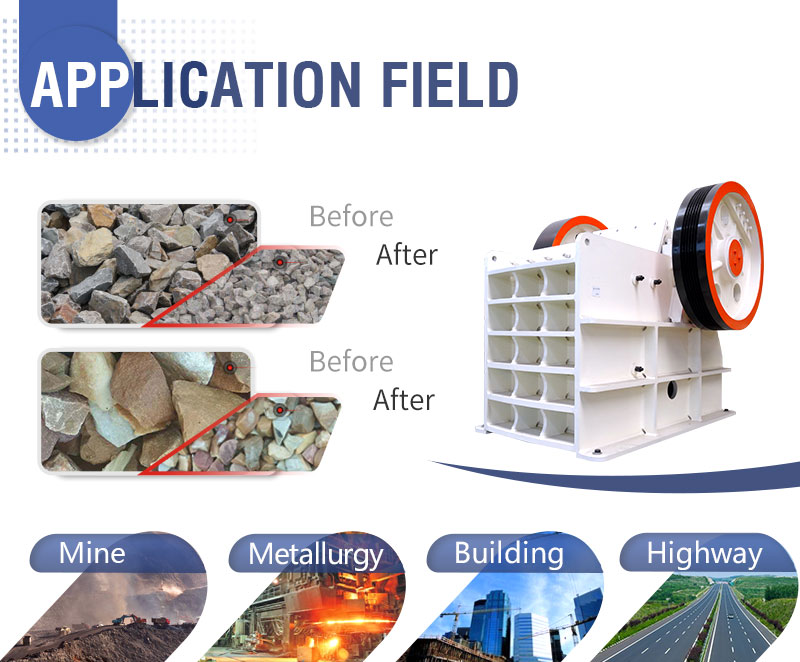 Application of Jaw Crusher Used in Stone Crushing Plant
Dtails of Stone Crushing Line
Taking limestone crushing plant in France as an example, here introduce the details of the crushing line. This stone crushing line uses jaw crusher, cone crusher and equipped with vibrating screen, vibrating feeder and belt conveyor with a capacity of 50TPH, the feed size of 300mm and the discharge size of 15mm, 30mm.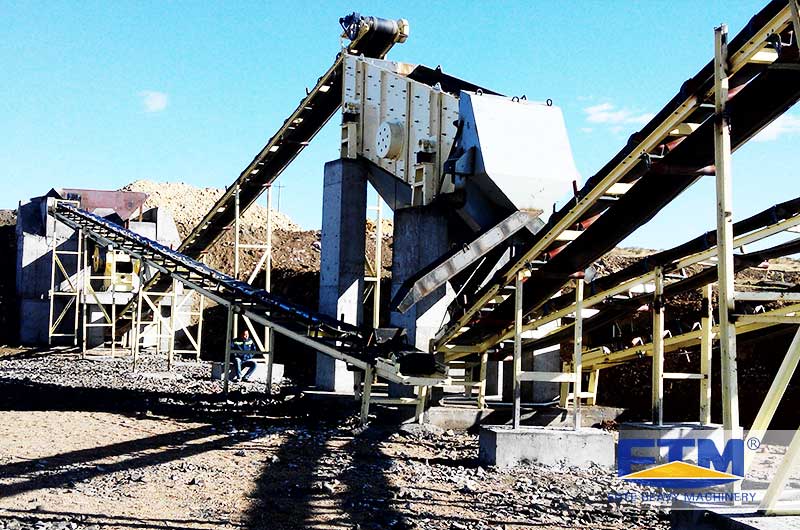 Stone Crushing Line at Customer Site
The mined limestone is fed into the jaw crusher for the primary crushing, which has two squeezing jaws: one fixed jaw, and one movable jaw. The qualified particle will be conveyed into the cone crusher for the consequent crushing. And those disqualified will be sent back to the jaw crusher for crushing again. Last, products from the cone crusher are screened by the vibrating screen and conveyed into the storehouses according to different particle sizes.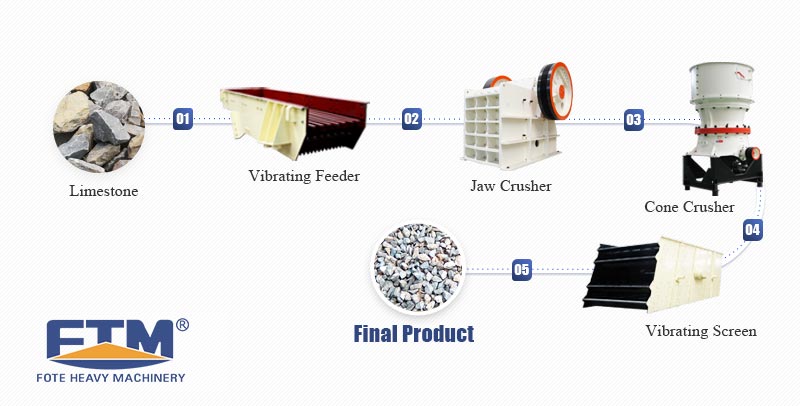 Flow Chart of Stone Crushing Plant
Some Solutions on Stone Crushing Line
>>Vibration feeder+jaw crusher+HP cone crusher+VSI crusher+vibration screen
>>Vibration feeder+jaw crusher+PYB cone crusher+VSI crusher+vibraion screen
>>Vibration feeder+jaw crusher+HC cone crusher+vibration screen
>>Vibration feeder+jaw crusher+PYB cone crusher+vibration screen
>>Vibration feeder+jaw crusher+impact crusher+vibration screen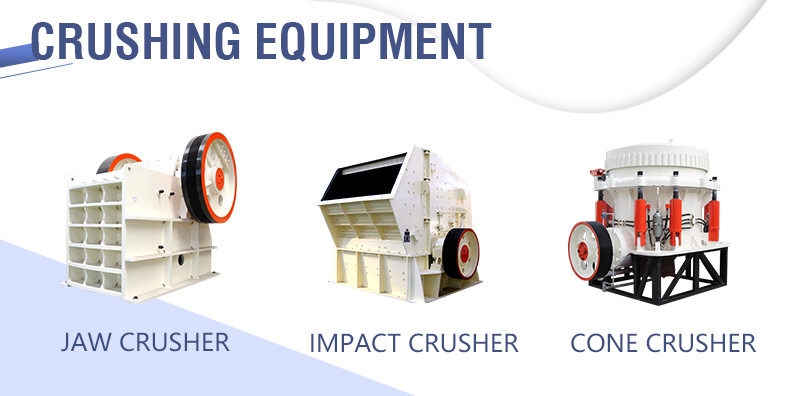 Jaw Crusher, Impact Crusher, Cone Crusher
Benefits of Stone Crushing Plant
Continuous process produces excellent-shaped particle;
Reasonable gradation, adjustable fineness modulus;
The indicators conform to the international standard of high-quality aggregate;
Low production cost with customized design.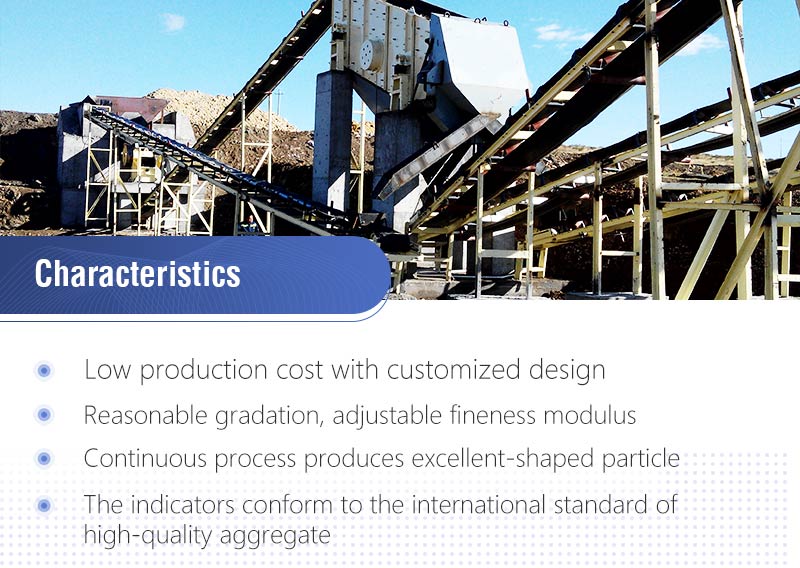 Stone Crushing Line Manufacturer
For about 40 years, Fote Machinery has been in the research and development of crushing equipment with international technology. We have established good and stable cooperation with many universities and colleges like Tsinghua University, Zhejiang University, etc. FTM has high-quality stone crushing plant for sale. Over 360 professional engineers offer you service and our skilled sales are ready to supply you free consultation including machine selection and stone crushing line price. Extreme patience and pleasure are waiting for your message or online chat.