Application
Cement clinker, limestone, calcite, barite, dolomite, potassium feldspar, marble, talcum, gypsum, kaolin, bentonite, medical stone, rock phosphate, manganese ore, iron ore, copper ore, gold ore, quartz, active carbon, carbon black, ceramic, etc.
Feed Size:≤25mm
Production Capacity:200t/d-8,000t/d
Configuration: Cement mill, raw mill, bucket elevator, feeder, pulse dust collector, draught fan, packing machine, etc.
Brief introduction of Cement grinding
Cement grinding is not only the final process of cement manufacturing, but also the most power-consuming process. Its main function is to grind the cement clinker as well as other materials like gelling agent, performance regulating material, etc. to the suitable particle size, which is expressed by fineness, specific surface area, etc. This is to form a certain particle gradation, to increase its hydration area, to accelerate the hydration rate, and to meet the requirements of cement paste condensation and hardening. The production of cement generally can be divided into three steps: raw material preparation, clinker calcination and cement making. Cement grinding plant also has other names, for example, cement clinker grinding plant and cement grinding station.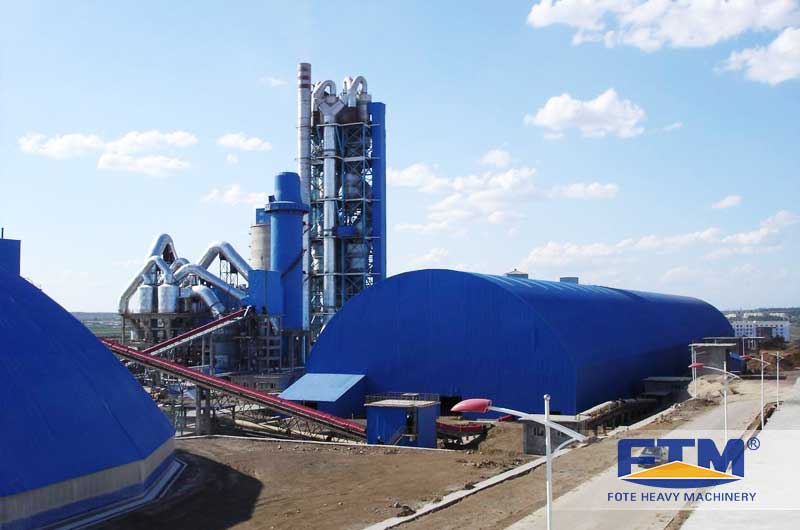 Two Methods of Cement Production
According to the preparation method of raw materials, cement production equipment can be divided into dry cement production line (including semi-dry process) and wet cement production line (including semi-wet process).
Dry Process Cement Production Process
This method is to dry and grind raw materials at the same time. Or the raw material powder is dried and ground first and then fed into the dry kiln to form clinker. Sometimes, there is also a method of adding a proper amount of water to make raw material ball and calcining it into clinker in the kiln, which is called a semi-dry process and is still a kind of dry process.
Wet Cement Production Process
This is a method of calcinating raw material into clinker after grinding raw material with water powder and feeding it into wet kiln. There is also a method of calcining raw material block into kiln after dehydration of raw slurry prepared by wet method, which is called a semi-wet process and belongs to a kind of wet process.
Process of Cement Grinding and Main Eequipment
In the process of cement production station, every ton of portland cement produced should grind at least 3 tons of materials (including all kinds of raw materials, fuel, clinker, mixture, gypsum). According to statistics, the power consumed in the grinding operation of dry cement production line accounts for more than 60% of the power of the whole plant, in which raw material grinding accounts for more than 30%, coal grinding accounts for about 3%, and cement grinding 40%. Therefore, reasonable selection of grinding equipment and process flow, optimization of process parameters, correct operation and control of operation system are of great significance to ensure product quality and reduce energy consumption.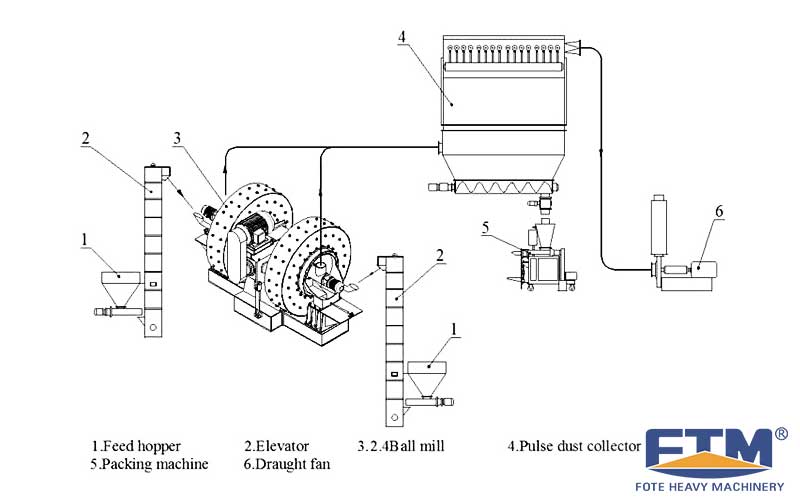 Process of Cement Grinding
Main Equipment in Cement Grinding Line--Cement Mill
Cement ball mill is the key equipment in the cement grinding process. FTM cement ball mill adopts high chromium alloy steel or double medium quenched steel liner, which has the characteristics of high quenching hardness and high toughness. The wear in production is small. The milling form of open flow provides a strong guarantee for the production of high-quality materials. According to different needs, we adopts two transmission forms including brim type and central shaft type, which is of flexible configuration.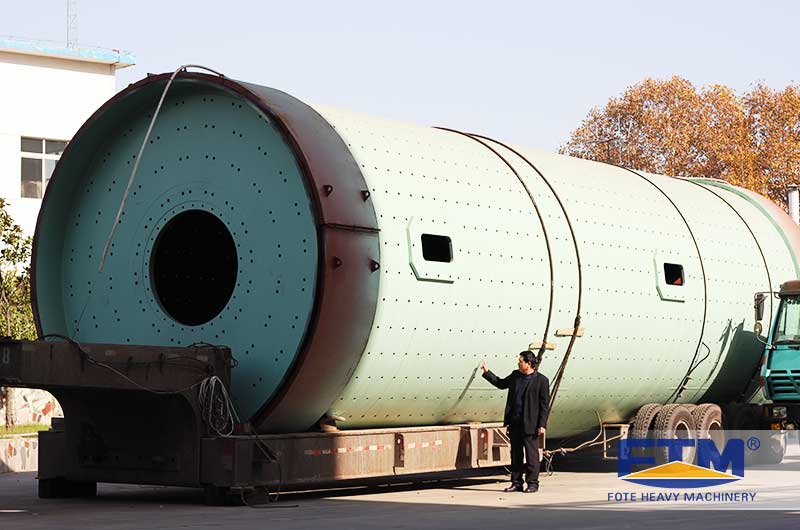 Cement Mill
Another Inportant Equipment in Cement Grinding Line--Raw Mill
Raw mill is also called raw material mill, which is the essential equipment in the production process of cement. It has large application such as raw mill in cement plant, building materials, metallurgy, electric power and chemical industry, which is mainly used for the grinding as well as drying of cement raw materials and other materials. When the raw material is crushed, it will enter into the tube mill, with the movement and extrusion of steel balls, and then it will be ground into fine powder.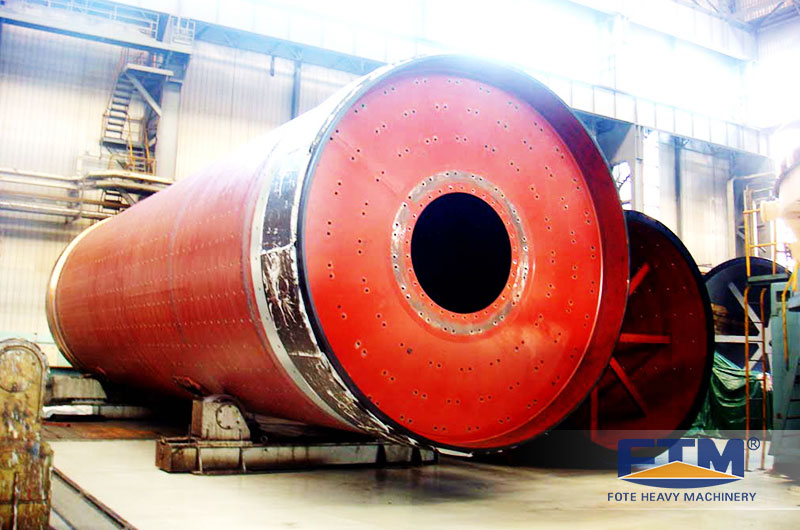 Raw Mill
Advantages of Cement Grinding Plant
The cement grinding plant is usually built in the coal mining area, which is near the cement sales market in medium and large cities. Cement admixture is mostly from industrial waste produced by the city, and cement grinding plant can greatly dispose of the slag, fly ash, cinder, coal gangue and other industrial waste near the city, which is a green and environmental protection industry.
Cement Grinding Machine Manufacturer
The cement grinding plant produced by Fote Machinery has simple process, the most convenient operation, least processing equipment, less investment, power saving, and environmental protection, which can be mixed with more hybrid materials.