Application
Potassium feldspar, barite, calcite, talc, marble, limestone, dolomite, fluorite, lime, activated clay, activated carbon, bentonite, kaolin, cement, gypsum, iron oxide red, slag, grain slag, clinker, insulation materials, etc.
Feed Size: ≤25mm-≤30mm
Discharge Size: 0.044-0.125mm
Production Capacity: 8-176 tons per shift
Application of Feldspar Powder
Potassium feldspar is widely distributed in various fields. Milled feldspar is mainly used in the manufacture of glass, pottery, ceramics, vitrified enamels, special electrical porcelain, wind plates, and opalescent glass as well as glassware, glass flux, porcelain raw material, and potash fertilizer, etc. In the ceramic industry, feldspar is used both in the chinaware body and the glaze and also used as a binding agent in the manufacture of abrasives.
Fote Machinery designs a very scientific and perfect feldspar powder grinding plant according to the characteristics of the original ore. With the advantage of high efficiency, easy operation, high degree of automation, energy-saving and environment protecting, Fote Machinery is very trustworthy and reliable.
What are the types of equipment in the production line? Taking the potassium feldspar grinding plant in Jordan as an example, here introduce the details of FTM grinding plant solution.
This grinding plant is mainly equipped with jaw crusher, Raymond milling machine, electromagnetic vibrating feeder, bucket elevator and other devices. The production capacity of this grinding plant is about 15TPH with a discharge size of 700 meshes.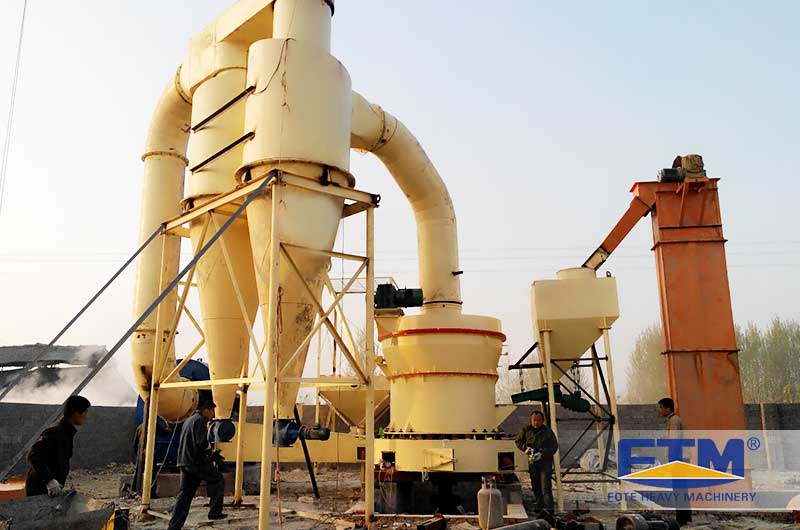 Feldspar Grinding Site
Jaw Crusher------Crushing Equipment of Potassium Feldspar
The first process of potassium feldspar powder grinding production line is crushing. What is used in this process is the jaw crusher produced by introducing the advanced crushing technology from Germany and America. The equipment that is more popular in the user group has its unique incomparable advantages.
>>With the unique design and strong crushing capacity, jaw crushing equipment produces materials with high and reliable quality. As for its production capacity, it is improved by 75% for its adopting international technology.
>>The strong adjustability of discharge size satisfies the processing requirements of different customers. At the same time, the dust-cleaning apparatus reduces pollution and make it reach the international environmental protection standards.
>>Jaw crusher also has the advantages of small size, low price and investment, big crushing ratio, high profit, centralized control of the lubrication system and little maintenance workload.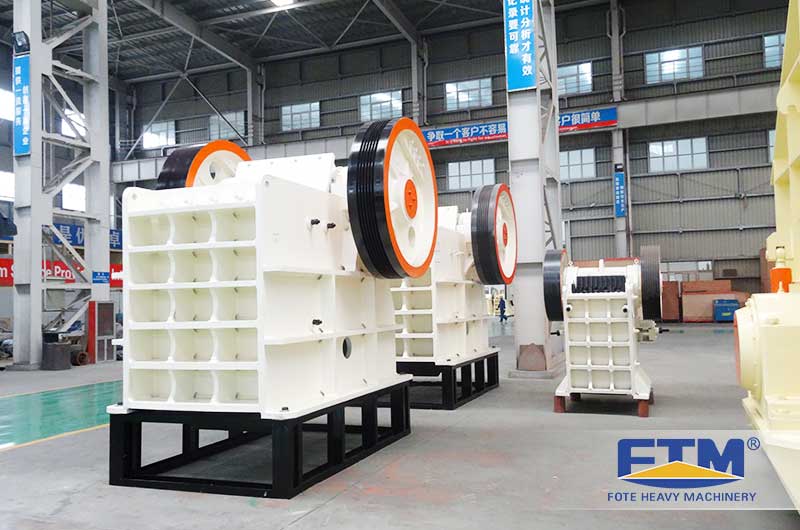 Fote Jaw Crusher
Raymond Mill------Grinding Equipment of Potassium Feldspar
The feldspar grinding process is the most important part of the milling line, so we must pay attention to the choice of the equipment. Here we offer the choice of Feldspar Raymond mill designed on FTM engineer experience and costumer condition. It has a novel structure, sophisticated technology and more prominent product features.

Raw Feldspar VS Ground Feldspar
>>Integrated with international technology and domestic high-end materials, it has a more specialized structure and solid quality. The failure rate is effectively reduced by 75% -85%. And the grinding ability is enhanced to 3-5 times. The finished fine powder is better to reach the high standard of the mining industry.
>>The layout of each part is compact and reasonable. The occupied area is reduced by 60%. Besides, it is available in the outdoor environment and reduces the fundamental investment. Low noise and less dust form a good working environment.
>>Raymond mill is equipped with automatic fault detection and explosion protection system, improving the coefficient of safety. And the optimized design of the roller and liner extends the service time to more than 5 years.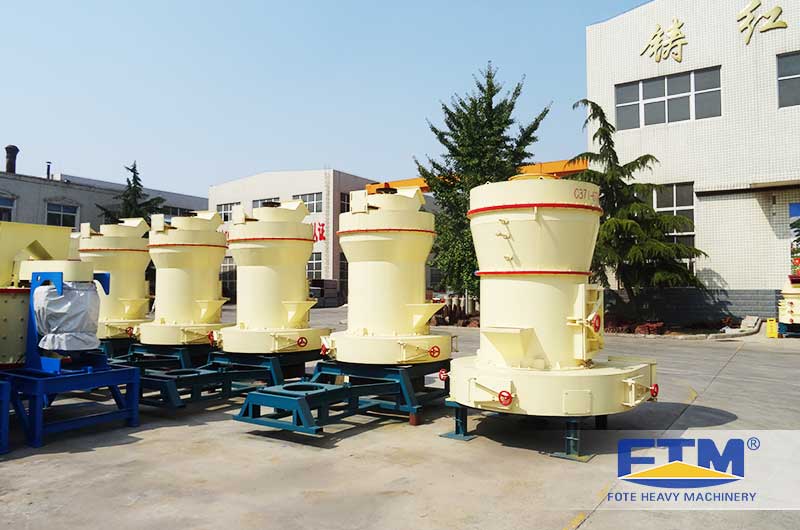 Electromagnetic Vibrating Feeder------ Feeding Equipment of Potassium Feldspar
Assumed to be the key to the feeding work, electromagnetic vibration feeder sends the qualified crushing material from the bin into the Raymond mill evenly. It is popular for its small volume, flexibility and continuously even feeding. This equipment also has the advantage of low energy consumption, good quality, low noise and costs and less pollution.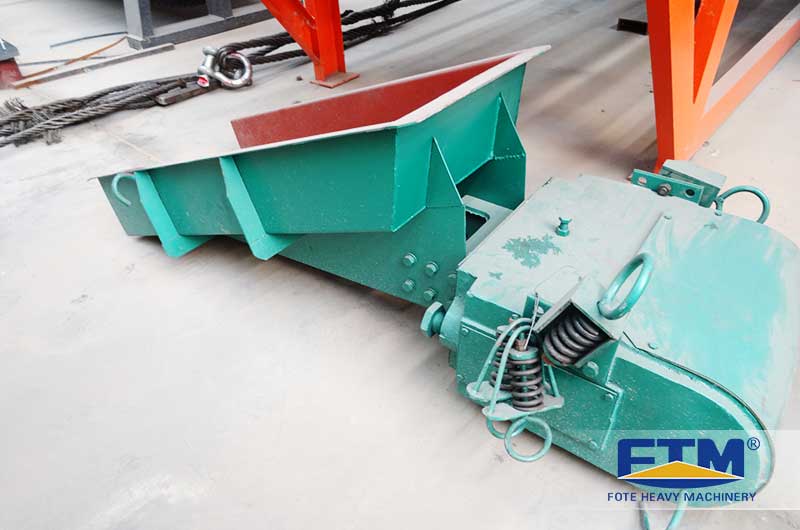 Bucket Elevator------ Conveying Equipment of Potassium Feldspar
Bucket elevator is mainly grouped to transport the crushing materials to the hopper. It is more convenient for customers for its simple structure, a large amount of lifting, long lifetime, low noise, flexible operation, less wear and low power consumption. Being a single operation or multi-machine combination operation with many models can satisfy a variety of customers' requirements.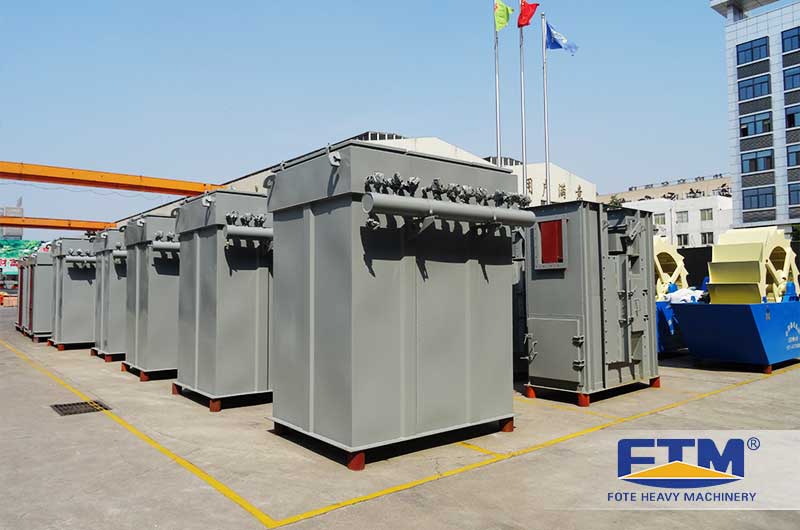 Fote Machinery has been specialized in the production of milling equipment for about 40 years. With the greening development base, large-scale production plant, and complete services, Fote Machinery has gained high favor and recognition of users internationally. We supply complete specifications and wide models of mining machines with solid quality, high performance as well as an affordable price.