Application
Ore concentrate/separator plant in manganese ore, tungsten ore, tin ore, mercury ore, titanium ore, lead ore, titanium niobium ore, galena ore, celestite, barite, fluorspar, pyritic, limonite, hematite, antimony ore, chrome ore, etc.
Production Capacity:10-300TPH
Configuration:Jaw crusher, impact crusher, hammer crusher, vibrating screen, classifier, ball mill, etc.
Introduction to Manganese Ore
Manganese ore is a kind of mineral with very high utilization value, which is generally grayish white and metallic luster. Manganese ore is widely used in ironmaking and alloy making, as well as in chemical industry, light industry, building materials industry and other industries. Manganese minerals are weakly magnetic, and manganese minerals can be separated from non-magnetic gangue minerals by strong magnetic separation.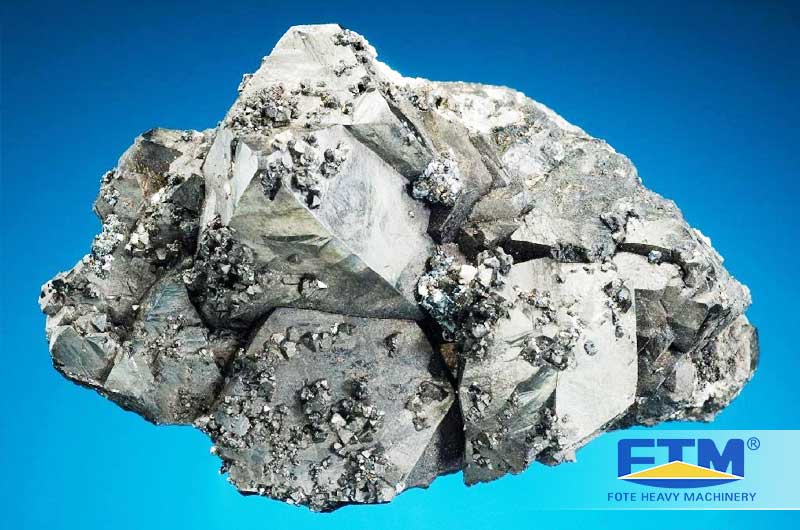 Manganese ore beneficiation plant is also called manganese ore processing plant, which can separate manganese ore from mines to improve the grade of manganese ore. The manganese ore beneficiation plant is not a single machine or several sets of equipment, but a production line formed by a whole set of manganese ore beneficiation equipment. Manganese Ore Beneficiation Plant will help you get the high purity concentration manganese ore. This paper mainly introduces the manganese ore dressing equipment and manganese ore processing production line in detail, which can be used as a reference for the later investment and purchase of users.
What Are the Mineral Processing Equipment of Manganese Ore?
Manganese ore dressing equipment is mainly composed of jaw crusher, ball mill, flotation machine, dryer, classifier, mixing bucket, concentrator and conveyor. Below we make a brief analysis of several important mineral processing equipment.
Jaw Crusher
Jaw crusher is mainly used for crushing manganese ore. The crushing force of the crusher is very large; the crushing cavity is deep; the crushing space is large; the manganese ore material is fed at one time, and the crushing is convenient and fast. The crushed manganese ore finished material has good effect and is beneficial to the next production process of the manganese ore material.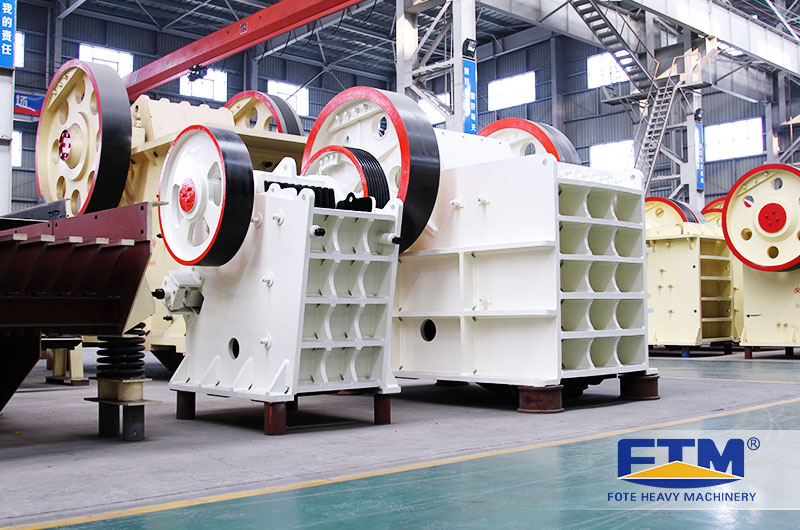 Ball Mill
Ball mill is mainly used for crushing manganese ore material after crushing by jaw crusher. Ball mill grinding material ability is particularly strong, and grinding efficiency is also high.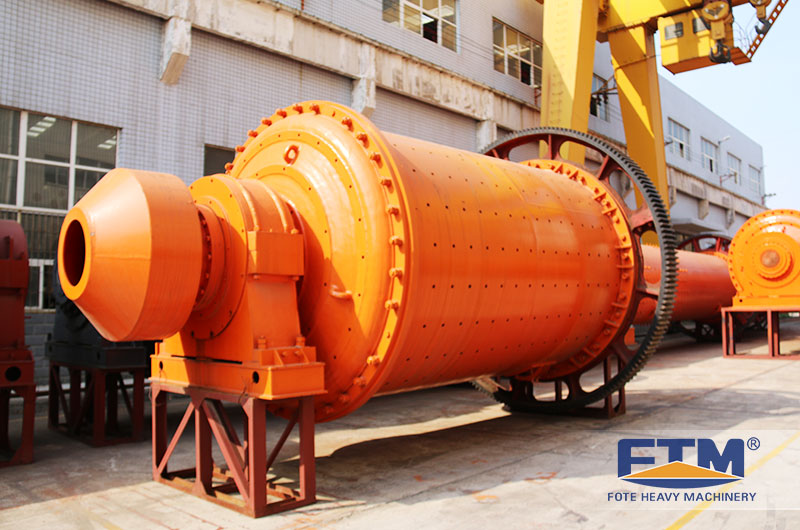 Flotation Machine
The floatation machine is mainly used to extract the mineral concentrate part of the separation equipment, to extract the concentrate from manganese ore so that it has more utilization value, more suitable for the production and processing of industrial departments.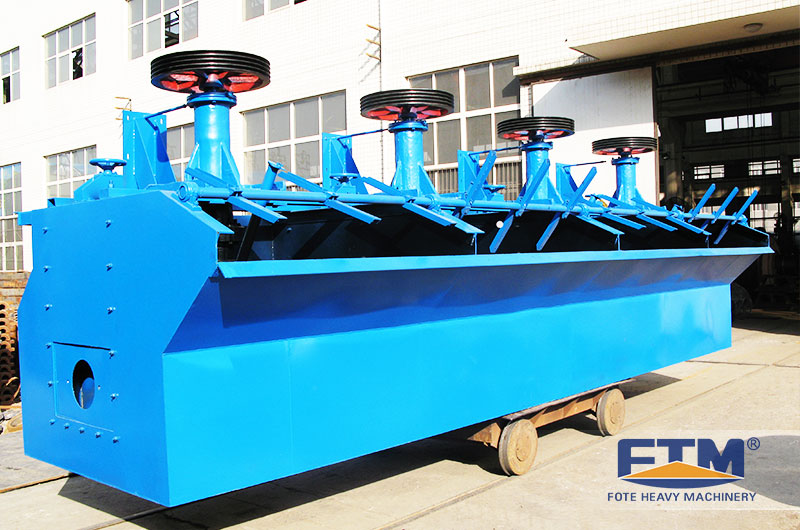 Rotary Dryer
The dryer is mainly used to dry the manganese ore concentrate, which is a kind of drying equipment. The dryer can fully contact the manganese concentrate, absorb heat energy and dry the moisture in the material.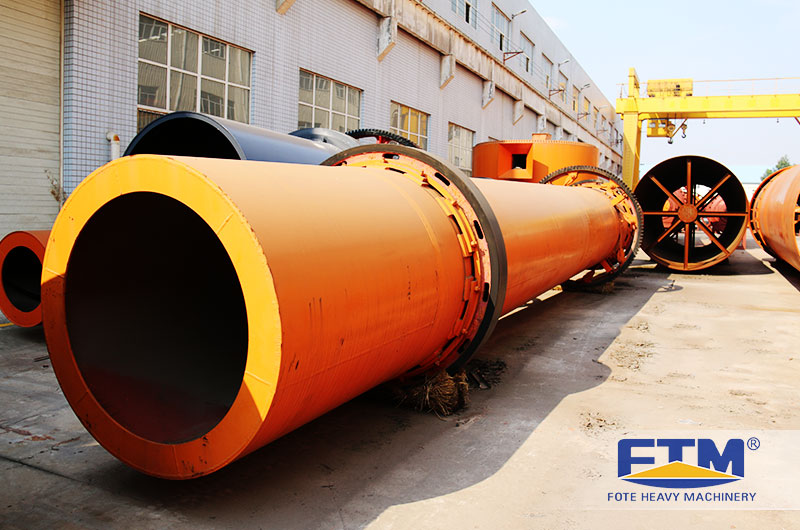 Manganese ore processing plant has advantages of energy-saving, environmental protection, high efficiency and high automation degree, which is suitable for large and medium manganese ore dressing plant, and it has good beneficiation indexes for the processing of manganese oxide, manganese carbonate, and manganese ores.
Manganese Ore Beneficiation Methods
The processing method of manganese ore is mainly the gravity separation, which is followed by strong magnetic separation and flotation separation. The gravity separation method is applicable to the vast majority of manganese oxide ore and manganese carbonate ore. As the auxiliary flow of gravity separation process, strong magnetic separation method is only for recovering fine manganese minerals with high oxidation degree. Flotation method is only used for part of manganese carbonate ore dressing and purifying, by contrast, high-intensity magnetic separation and flotation separation have relatively small market share.
Gravity Beneficiation

At present, gravity beneficiation is only used for sorting manganese ore with simple structure and coarse grain size, and is especially suitable for manganese oxide ore with large density. Common methods are heavy medium mineral processing, jigging mineral processing and shaking table mineral processing.

Strong Magnetic Separation

Manganese ore are weak magnetic minerals, which can be recovered in the magnetic separator with strong magnetic field, so the manganese ore strong magnetic separator is generally used to separate them, which can generally increase the manganese grade by 4% ≤ 10%.

Flotation

The flotation process of manganese ore processing is suitable for low manganese, low phosphorus and high iron manganese ore, which is dominated by manganese carbonate ore. In the grinding process, the rod mill and ball mill are the main equipment, the strong magnetic separation equipment of manganese ore is selected, and the inflatable floatation machine is selected in the flotation equipment.
Process of Manganese Ore Dressing Plant
Manganese ore beneficiation plant includes crusher, vibrating screen, jigging machine, and dewatering screen; sometimes it also needs an ore washing machine and other equipment.
1. The raw ore must be crushed so that the manganese ore particle size will be controlled in a certain range for washing. Therefore, the crushing equipment is essential in manganese ore dressing plant. For the manganese ores with less mud content, they can directly enter the gravity separation process after crushing and screening, but for the viscous and large mud content manganese ore, it also needs washing operation after crushing, so as to wash away the cohesive soil.
2. The material after crushing and washing processes also need to go through the screening process for screening and classification, because the gravity separation has very strict granularity requirements, if the feed particle size is not within the optimal range, it often causes the decrease of mineral processing index, so the screening process is essential to the manganese ore dressing process.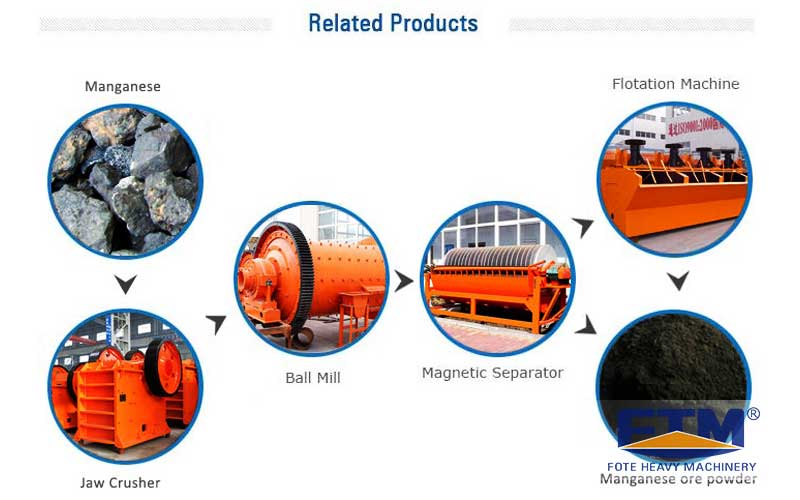 Manganese Ore Beneficiation Site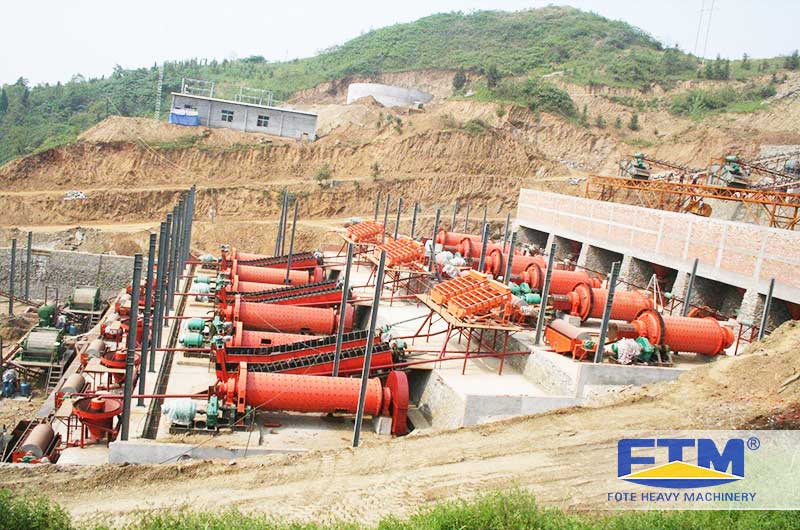 Manganese Ore Beneficiation Equipment Manufacturer
Reasonably design the process flow and equipment configuration of the manganese ore dressing process according to the actual situation is essential for the establishment of manganese ore dressing line design. Fote Machinery is a professional manganese ore beneficiation equipment manufacturer, and we have much experience for the processing of manganese ore. We can design and configure the manganese ore beneficiation process and the relative equipment as well as the establishment of large and medium manganese ore processing line.