How to shape a more sustainable and more profitable business model is a challenge that mining companies have been facing. By optimizing from design to equipment selection and production processes, the open-cast integrated solutions of Fote Machinery can integrate the enterprise resources, save water and energy resources and reduce 35% costs.
Open-cast integrated solutions of Fote Machinery are the more advanced alternative to traditional production systems of trucking transportation. With these solutions, the overall cost can be reduced by 15% to 35%, which is mainly due to the improved energy efficiency caused by the well-planned delivery system, maintenance and labor costs reduction.
Fote Machienry offers convenient open-field crushing systems, as well as transportation and material handling solutions to cater to different types of needs.
Mobile crusher is the crushing and screening equipment that is developed by introducing the technology from world famous mining company and combing the Chinese actual situation. Raw materials are fed to the feed hopper of the mobile crushing station directly by the excavator. The crushed materials which are delivered to belt conveyor by the mobile conveyor will be transported to the concentrator or waste rock at last. When the blasting is carried out, the mobile crusher and the mobile conveyor can be moved to a safe area.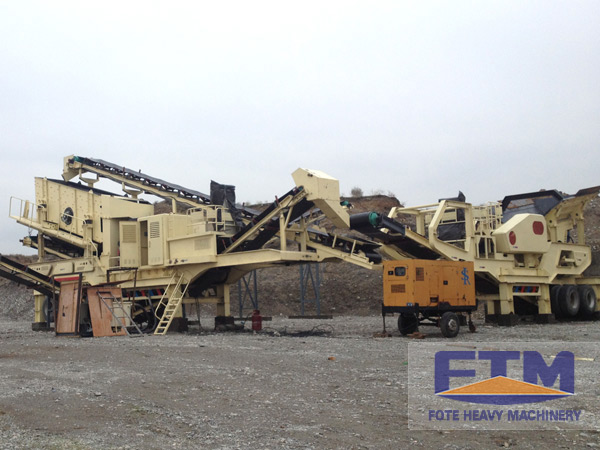 Welcome to choose Fote Machinery.