As the representative of the level and scale in flotation beneficiation line, flotation machine is also one of the important sources for the raw materials of iron and steel smelting. The emergence of flotation equipment makes the diversified copper, gold, lead, zinc and other ores. As the essential equipment in the flotation production line, the technology and the demand of domestic flotation machine is also in the rapid growth, which has been one of the main processing equipment in the whole ore dressing line.
When comparing with the domestic and foreign flotation market, the development and starting of ore dressing line is relatively complete, although the development time of flotation machine is not long, it has maintained a production advantage of rapid growth. Currently, the gap between the domestic and abroad flotation equipment both in process and structure is continuing to narrow, which has also occupied a space for one person in high-end flotation operations at home and abroad. The advanced technology and high efficiency process in the domestic mining machinery has been vigorously expanded in the overseas market.
Flotation machine is one of the most important production equipment in the flotation production line, which has high quality, high flotation diversification rate, and high precision, etc. The demand of ore dressing equipment remains high according to the flotation equipment production in our company, the related processes and ore processing enterprises are in continuous feedback, we should hold on to the whole market opportunities to make diversified development of the flotation tank, transform the equipment from low-end to high-end, so as to improve the processing capacity of the whole beneficiation production line.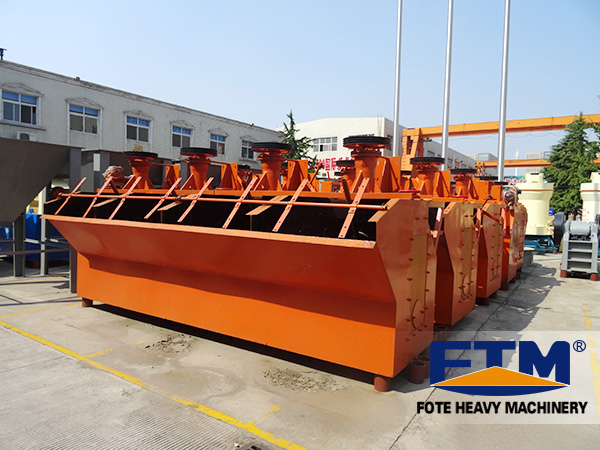 Fote Machinery is an experienced manufacture of flotation machine, in addition to agitation flotation machine and mechanical flotation machine, we also produce froth flotation machine and copper ore flotation machine. The flotation machine of our company has favorable price, high performance and complete after-sales service. Customers are welcomed to pay a visit to our company!