Sand and gravel aggregate is an indispensable part of the infrastructure projects. As the natural sand is diminishing day by day, more and more attention are drawn to the production of artificial sand and more and more owners who possess mine resources jump into the rank of artificial sand production. It has become a top priority to purchase such stones crusher and sand making equipment with advanced technologies and superb performance.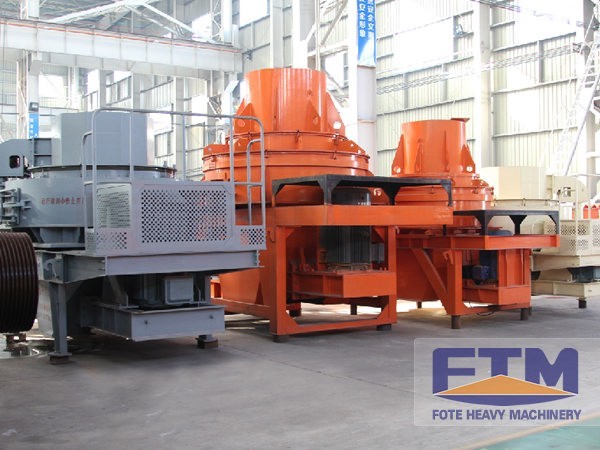 As one of the most influential manufacturing enterprises of crushing machinery in domestic, Henan Fote Heavy Machinery Co., Ltd. is capable of collocating various artificial sand making process flows with different production capacity, in line with the specific requirements of uses. The finished aggregates are of excellent particle size, with the content of elongated and flaky particles less than 5%, very suitable for infrastructure projects such as highway and railway. This artificial sand production line has playing an indispensable role in aggregate processing market in virtue of its high production capacity, wide applications, advanced performance and strong durability.
Among the countless crushing equipment manufactures in the market, Fote Machinery wins the trust of customers by its mature artificial sand production process and provides a steady stream of high-quality sand and gravel aggregates for high-class construction projects in our country. Our company has deployed thousands of energy-saving and environmental stone production lines, conductive to a better use for artificial sand in construction engineering.
To learn more about the price of a full set of stone production equipment, please contact us by 0371-69606666.