Artificial sand demand is growing larger and larger, which accelerates the development of the sand making industry. With more and more people invest in this industry, the mechanism sand market also becomes extremely hot. Each enterprise is positively researching and developing all kinds of new sand making technologies. The benign market competition facilitates the progress of sand making technique.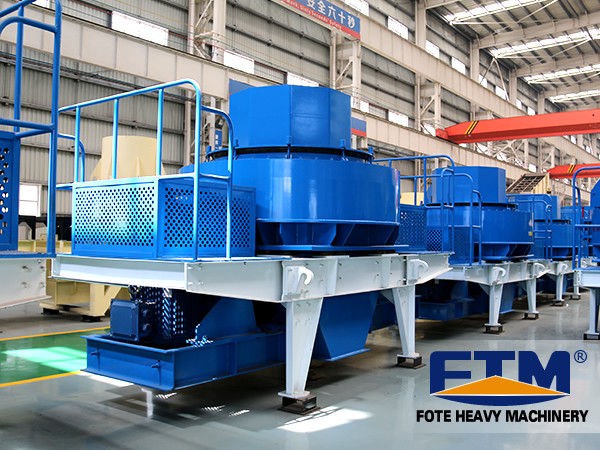 Sand making machine always develops along with the constant improvement of people's requirements on sand and stone aggregates. The surface of artificial sand is coarser than that of the natural sand. So the artificial sand must be further professed by sand making machine. Nowadays, the most effective equipment is the centrifugal impact sand maker which has a shaping function and strong performance. Now many enterprises are inclined to choose such a type of impact sand maker. After having been processed by this sand maker machine, the surface roughness of the finished sand will be significantly improved. And in cement preparation, the solidification of concrete will be improved accordingly, absolutely complying with the requirements of making high-level concrete.
The reason why Fote Machinery can successfully lead the domestic sandstone industry is that it is engaged in promoting the technical level, reducing production cost and putting forward new design ideas.
Fote Machinery grasps the development trend of the market and tries hard to develop the latest energy-efficient and environmentally-friendly sand making equipment. It is one of the enterprises who are the earliest to produce sand making machines in domestic. Through years of development, now Fote has owned mature technologies on sand maker production and R&D. It is highly recognized at home by construction, water conservancy, highway, hydropower station, etc. It is waking in the forefront in the aspect of sand making machine technology.