With the process of "great south to north water diversion" project, large numbers of aggregate has been 'swallowed' for more than 10 years. In addition, sand industry had made enormous contributions during the period of water diversion project. At the same time, in order to further promote the development of sand industry, water diversion project has also driven the development of sand making machine. The arrival of gravel sand machine industry is inseparable from the support of technology. To promote the rapid development of sand and gravel industry in China has promoted the sand making machine industry. It not only improves the overall technological level, but also promotes a batch of sand making machine enterprises. Fote Machinery is one of the most famous sand making machine manufacturers in China.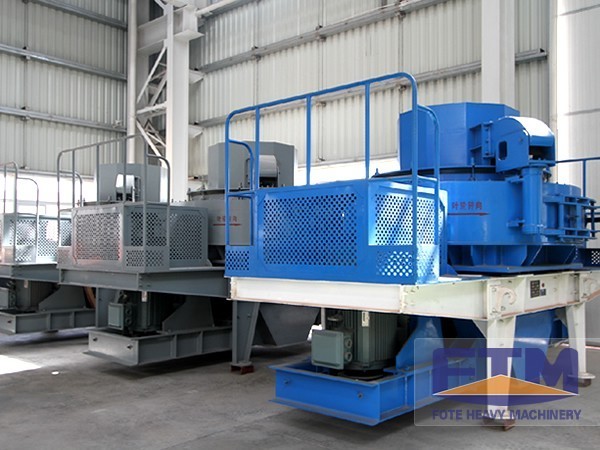 The research and development of Fote sand making machine technology has once again broken the gap between products. We have developed the third generation of sand making machine. The machine has multiple functions and flexible application, unique crushing structure and various types of crushing chamber, which can conveniently realize the conversion from' stone hits stone' to ' stone hits iron', so as to solve the problem that the multiple functions of the machine.
If you want to change the application of VSI crusher, there is no need to make big adjustment, it can adapt to different needs of customers: the artificial sand making, gravel and plastic and abrasive materials. In addition, it adopts the latest German technology, the inherent quality and appearance of the machine has been improved. The core components adopt international famous brand to ensure the low failure rate of the system. Last but not least, Fote sand maker has low noise and no pollution. The unique air circulation system has greatly reduced the efflux amount of air and dust, which is environmental protection.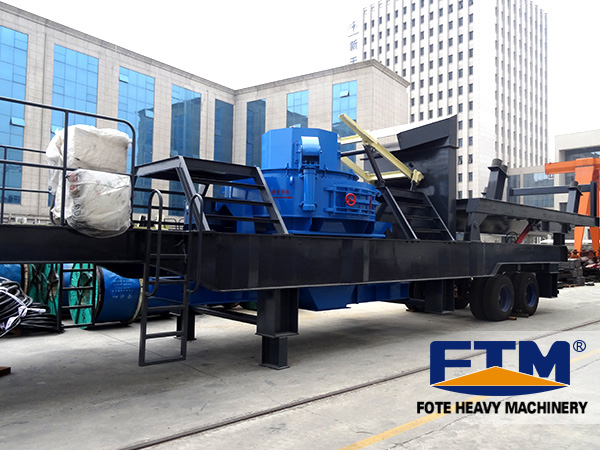 The design of Fote sand making machine in the whole market is come out in front, which has better performance and excellent design. It can finish all kinds of production tasks with these characteristics to make your business much further. If you want to know more professional sand making machine information, please contact us. Interested friends do not miss our product!