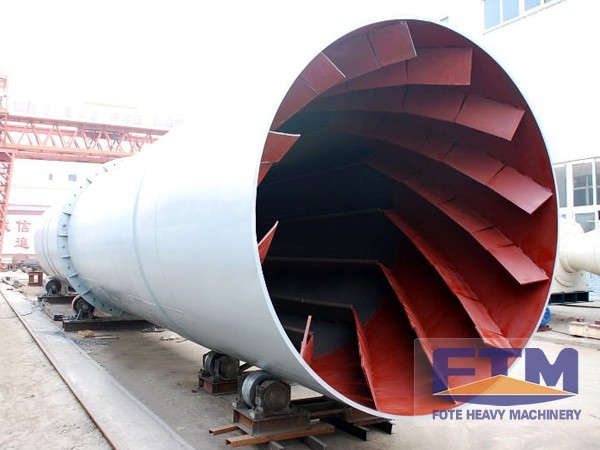 Mini chicken manure dryer is suitable for large, medium and small poultry as well as other regions which are more developed in aquaculture. It is applicable to the chicken manure, duck manure, poultry manure and other slaughter waste with less than 65%water content. For the opening of feed resources and the reduction of feeding costs, it has a good effect on reducing the pollution of the environment. With the implementation of agricultural rich policies and the vigorous support of the state to the aquaculture industry in China, big city suburb of intensive livestock and poultry farms have rapid development, so that the small chicken manure drying machine has wide market. The drum of chicken manure drying machine has high degree of mechanization, high capacity and continuous running capacity. Mini chicken manure drying machine can be as high as 70%-80% water content of feces of livestock and poultry, a direct drying to about 13% of the safe storage moisture. The drying process can be carried out in a closed system, thus reducing the pollution to environment in the drying process. Fote small chicken manure drying machine uses natural fertilizers, which makes agricultural production increase, so that the agricultural products more green and healthy.
Mini chicken manure dryer is made up of heat sources, feeding machines, rotary drum, material crushing equipment, discharging device, fans, unloading machine and distribution cabinet. Wet materials are added to the dryer after being dehydrated. With the turning of the drum, the materials are evenly dispersed to full contact with the hot air, which has speeded up the heat and mass transfer. During the drying process, the materials are discharged through the star-shaped discharging valve with the help of hot air and the tilted plate.
Fote Machinery is a professional mini chicken manure dryer manufacturer in China, and we also produce duck manure dryer, pig manure dryer, cattle manure dryer, etc. The livestock manure drying machine of our company has high quality, reasonable price and complete models. If you want to know more information, please get in touch with us. We are always ready to answer you!