Mobile impact crusher has flexible applications, which can process limestone, reinforced concrete, brick and asphalt concrete into high-quality products through impact crusher. It is a versatile, compact and modular crushing plant used in stone quarry and recycling industry. Mobile impact crusher can realize the true sense of turning the construction waste into valuables. Hongxing Machinery has carried out practical action to promote the construction waste disposal industry. We will undoubtedly become the pioneer of the industry, which will also set a particular model to promote the domestic construction resource development.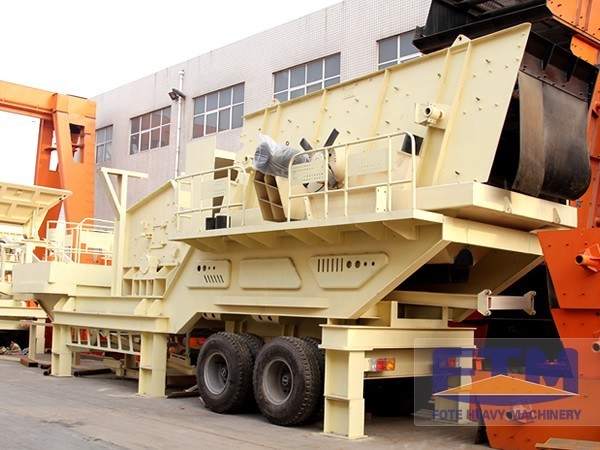 Mobile impact crusher comprises primary crushing station, secondary crushing and screening station, belt conveyor and other components. Various crushing station is an independent working unit, which can respectively assume their different responsibility. Belt conveyor is responsible for conveying material and stacking between each crushing station. The equipment has complete varieties and specifications. Movable crushing and screening plant has wide application ranges, which can meet the needs for the majority of customers.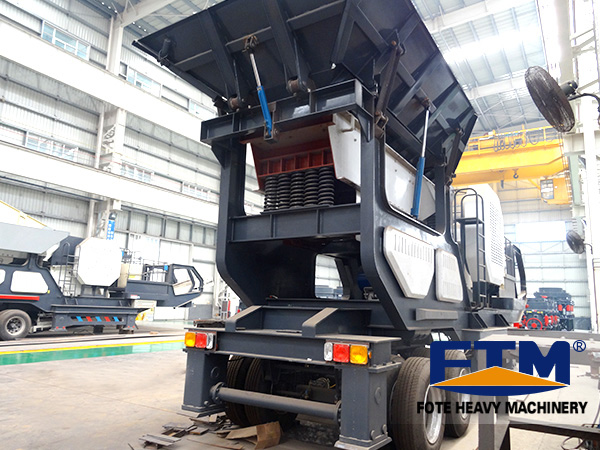 Fote mobile crushing plant has large processing capacity, high efficiency, economical usage, strong adaptability, brief crushing and screening process, which is also equipped with self loading conveyor. The configured PF series mobile impact crusher is the star products of Fote Machinery, which adopts the latest manufacturing technology, the high quality chromium plate hammer and wear-resisting impact lining, which has large crushing ratio. Plus its refined grain quality characteristics, the set of mobile impact crusher has wider range of applications.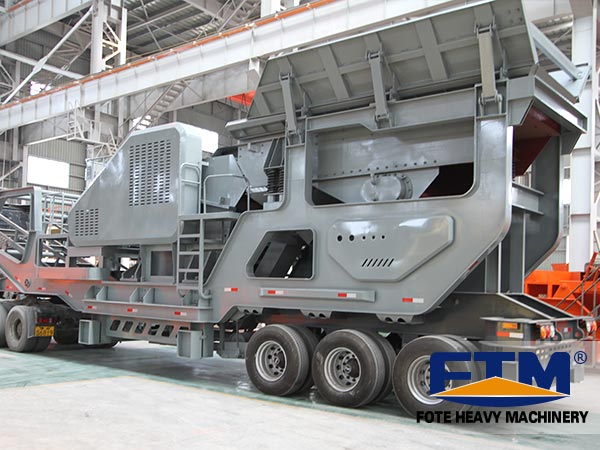 With the appearance of mobile impact crusher, it can realize the construction waste on-site 'waste to treasure', which completely subversive of construction waste disposal difficulties and the processing impression problem. During its practice of construction waste after crushing, screening and distribution by mobile impact crushing station, the waste materials can be turned into raw materials of various environmental bricks, construction aggregates, concrete aggregates, mortar powder and so on, and the resource utilization rate can reach above 98%.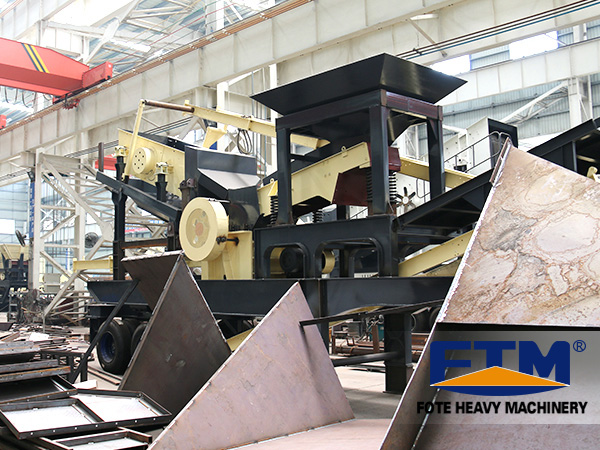 Fote Machinery produces many kinds of portable crushers, which include portable impact crusher, portable stone crusher, etc. Fote portable crushers have unique advantages of advanced technology, excellent quality and high working efficiency. If you are interested in our products, you can contact us, and we are always ready to help you!