Stone production line plays important roles in the industrial manufacture and construction fields. How does the stone production line show its value and positivity in the construction field? Let's make a brief analysis.
Firstly, the scientific and effective stone production line that produces more than hundreds of tons stones each hour can effectively solve the construction difficulityies such as tight time and heavy engineering tasks. The stone production line that has a large production capacity always consists of vibrating feeder, jaw crusher, impact crusher, centralized electronic control and other equipment. Stone production line has a good effect on the aggregate production of materials such as basalt, river pebbles, metallurgy and slag.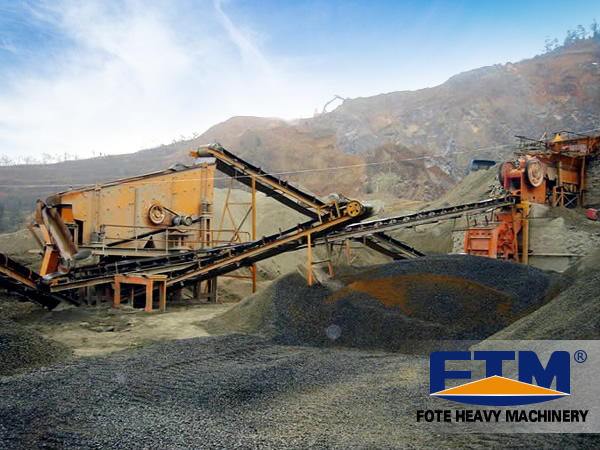 Secondly, some projects have higher demands to the material size, such as highways, high-speed railway, water conservancy and other facilities. In the condition, the production line need crushers with better grain shape, such as impact crusher. Projects with high requirement often need aggregates. Therefore, both crushing equipment and sand making amchine are necessary. The stone production line ofen includes vibrating feeder, jaw crusher, impact crusher, vibrating screen, efficient sand making machine and sand washer.
Fote Machinery has rich production experience in the stone production line. Fote will design specific stone production line according to the customers' working sites and material properties. To get more details and price list, please leave your email and demand on our official website. We welcome you to join!