As a kind of mobile stone crushing equipment, the mobile crushing station owns strengths of large power, energy consumption and high efficiency, which show the power of movement in the crushing market.
The mobile crushing station mainly makes crushing operations to object with large scales, such as the accumulation of construction waste, harsh mines and road crushing works. With the mobile features, the mobile crushing station can be used in a variety of needs, which reduces lots of troubles for our customers and saves the material transport costs.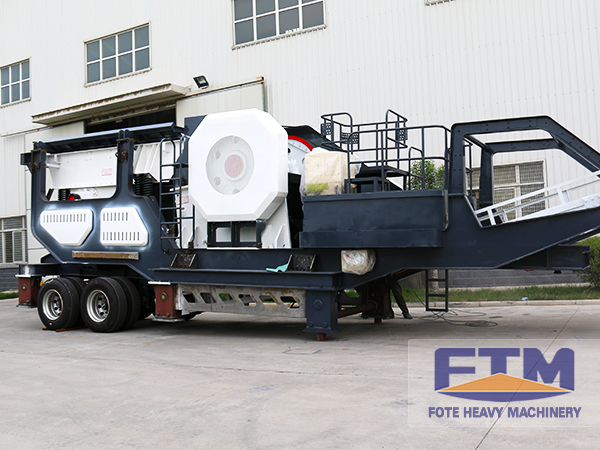 There are many kinds of mobile crushing stations such as the mobile cone crusher, mobile jaw crusher, mobile impact crusher and so on. Customers need choose suitable mobile crusher according to the specific requirements. In short, the mobile crusher is suitable for a variety of production needs according to the different specifications. For example, if your production capacity is not high, the small mobile crushing station is your best choice; the large mobile crushing station is suitable for the production line with large production capacity needs. In short, customers need choose mobile crushing station with suitable models and specifications according to their needs.
Integrated with a variety of advantages, the mobile crushing station owns functions of material crushing, screening and transport, showing an immeasurable power in the mining market.