The concrete tends to cement amount reduction and utilization of various industrial wastes in the future. There will be large amount of limestone dust in the limestone crushing and sand making operation, which will pollute the environment and also cause the resource wastes. However, the limestone power has an important role in the concrete, which is not widely known by people.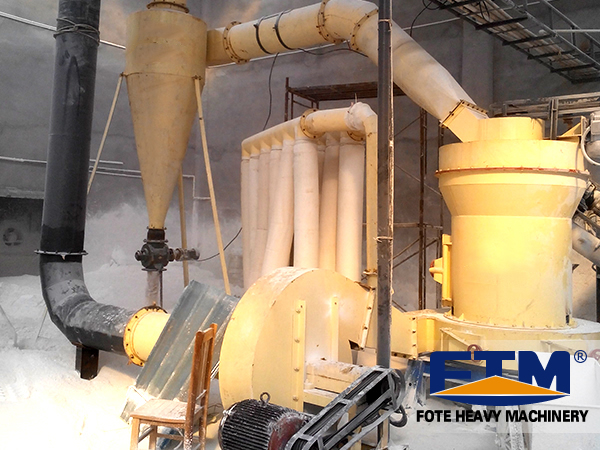 It is well known that the basic composition of concrete is cement, sand, gravel, water and admixture. With the development of large-scale infrastructure construction, the needs of concrete have the substantial increase which caused the shortage of high-quality fly ash, slag and other mineral admixture. This shortage affects the quality production and cost of the concrete. However, as the concrete admixture, the limestone powder which play a role in the dispersion and acceleration of the cement hydration for its perfect fineness. The limestone powder has filling effect on the hardening of concrete which improve the strength of concrete effectively. In fact, the limestone powder produced in the stone crushing and sand making operation has perfect economic and environmental benefits.
Another effective way to get the limestone powder with high quality is to use grinding mill. Fote Machinery has high quality raymond mill for sale. Fote Machinery has built the quality control system from our material selection to the sale. Fote Machinery unswervingly implements the brand strategy of building brand by quality and enhancing brand by service.