As the popular product in the crushing equipment, cone crusher has gained multi-party attention to its use situation. How to improve the production capacity of cone crusher on the premise of energy consumption? Fote Machinery has made great improvement on this aspect.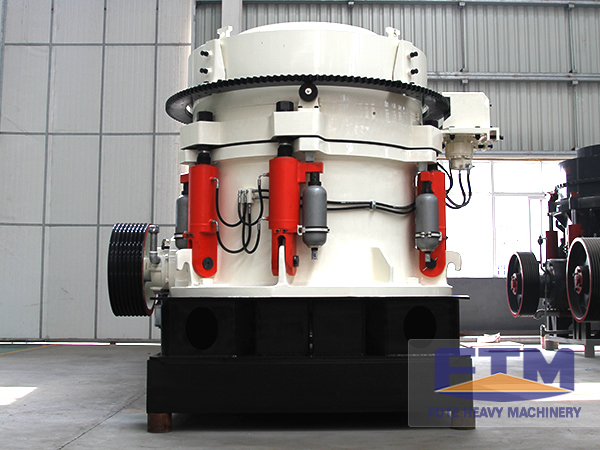 Energy consumption of the grinding operation accounts for about 50% of total energy consumption. Crushing operation is the preparation of the grinding operation. Therefore, the quality of the crushed material has a direct effect to the grinding quality. The large grinding size will have the larger energy consumption.
In the case of same structural size and crushing ratio of the cone crusher, combined with the main characteristics of the raw material, Fote Machinery makes some optimizing to the crushing cavity type. Use the ladder-type structure of the crushing chamber, lengthening the parallel band and reducing the nip angle. The main design program of the improvement of cone crusher is simple and practical. Power consumption test shows that the crushing cavity optimization decreases the power consumption significantly.
Optimizing the crushing chamber type of cone crusher has obvious effect on reducing the grinding grain size and improving the processing capacity of grinding mill.
Compared with the traditional cone crusher, new type of cone crusher has obvious improvement on the performance and production capacity. It has been strongly favored by its energy consumption reduction and strong crushing effect.
Welcome to choose Fote Machinery!