With the rapid development of urbanization, the output and discharge of construction rubbish in cities are also increasing rapidly. While people are enjoying the urban civilization, they are also suffering from the trouble brought by municipal waste, of which the construction garbage occupies a considerable proportion. The mobile crusher researched by Fote machinery can turn construction waste into treasure. Its finished products can be used in construction aggregate, concrete aggregate and other fields.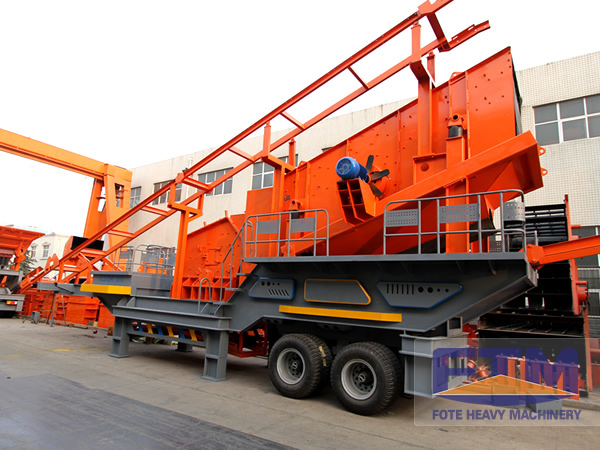 They are two types of mobile crushers, namely wheeled mobile crusher and tracked mobile crusher, dealing with different terrain. The customers can choose from according to their actual situation. The mobile crushers with moving vehicle base can be equipped with single crushing machine or complete crushing plant (vibrating feeder, conveyor, vibrating screen, crushers, etc.)
According to the materials to be processed, discharging size and capacity, Fote machinery can configure a reasonable production plan, and a variety of models can be selected, which can meet the production needs ranging from hourly output of dozens of tons to hundreds of tons.
If you need further information of mobile crusher, please feel free to contact us, thank you.