Proword: As a big country of the mineral resources, India is rich in iron ore, coal, bauxite and so on. Due to some reasons, coal in India has not been well developed and utilized. This article will take you through the current Indian coal market and how to do better investment.
Introduction to Coal in India
South-Asian India is the second-most populous country in the world. The Himalayas are in the north. Its central part is the Gangetic Plain and south the Deccan Plateau. India is a large country with mineral resources. In addition to metal ores, its coal resources are also very rich, mainly formed in the late carboniferous Jurassic and tertiary periods.
According to the BP data, by the end of 2018, the exploration volume of anthracite, bituminous coal, sub-bituminous coal and lignite in India totaled 1013.63 billion tons, accounting for 9.6% of the world's total.
| | | | | |
| --- | --- | --- | --- | --- |
| Anthracite+ bituminous coal | Sub-bituminous coal + lignite | Account | Proportion of total amount | Reserves/ production ratio |
| 96468 | 4895 | 101363 | 9.6% | 132 |
Source: 2019 World Energy Statistics of BP; Unit: million tons
Types of Coal in India and the Distribution
Indian coal is mainly distributed in the coal accumulation areas as below.
1. the Gondwana basin.
The sedimentary rocks of carboniferous-Permian and Triassic in the Indian peninsula are collectively referred to as the Gondwana rocks series. The rocks series is developed in many independent basins of the Indian peninsula and formed over 70 coal-bearing basins
2. the Paleogene basin.
The Paleogene coal fields in India are concentrated in Assam, Meghalaya, and Nagaland in the northeast of India. Among over 20 coal fields in this region, the Makum coalfield in Assam is the most abundant one.
3. the lignite basin.
Lignite in India is mainly distributed in the southern foothills of the Himalayas and the southeast of the Indian peninsula shield. 89% of the lignite reserves are in Tamil Nadu (mainly the Neville coalfield). The rest are distributed in Rajasthan, Gujrana, Jammu and Kashmir, Kerala, West Bengal, and central territories, etc.
4. the coking coal accumulation area in Damodar-koel valley.
The Damodar-koel valley in north-central India is a concentrated area of coking coal resources, which can be divided into four rich areas: Jharia, Bokaro, Karanpura and Raniganj.
The first three areas have larger coal reserves, and the coking coal resources in Raniganj only account for 5% of the total, while the coking quality in this area is rather high. Investors are going to get high-quality coking coal after washing and dressing.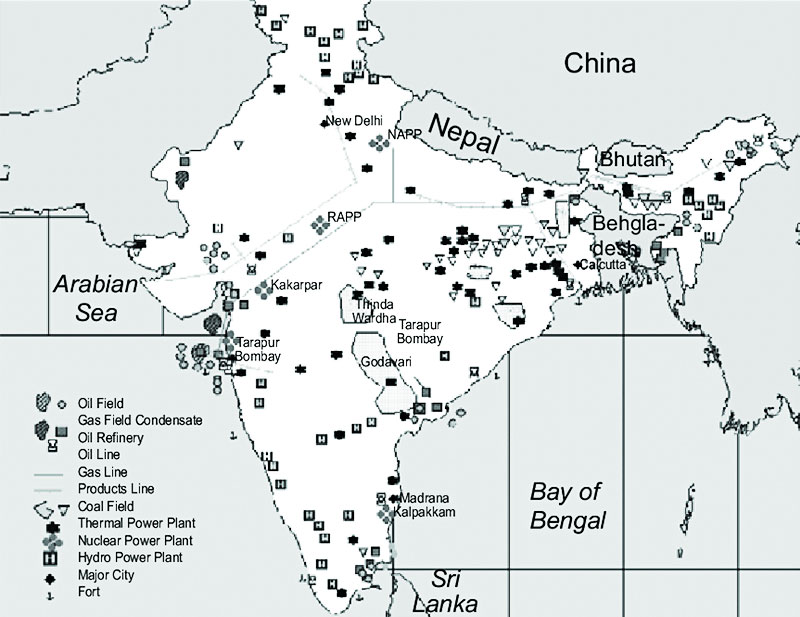 Coal Deposits in India Map

The Dilemma of Indian Coal Mining Development
Although coal reserves in India are relatively high, the coal industry has always encountered such difficulties like the low quality of coal, poor related equipment development as well as difficulties in land acquisition and approval. The reserves/production ratio in India is also far higher than the average of developing countries.
High reserves/production ratio means that coal in India has not been developed to the extent that it should be. Therefore, coal supply always fails to meet the rapidly increasing need for the market. Combined with accelerated infrastructure investment in recent years, the demand for coal has soared. There shows a sign of the gap between supply and demand increased year by year.
PS. The low-quality coal refers that coal in India is with lower than 4200 kcal thermal value and more than 70% of the coal produced contains over 34% ash.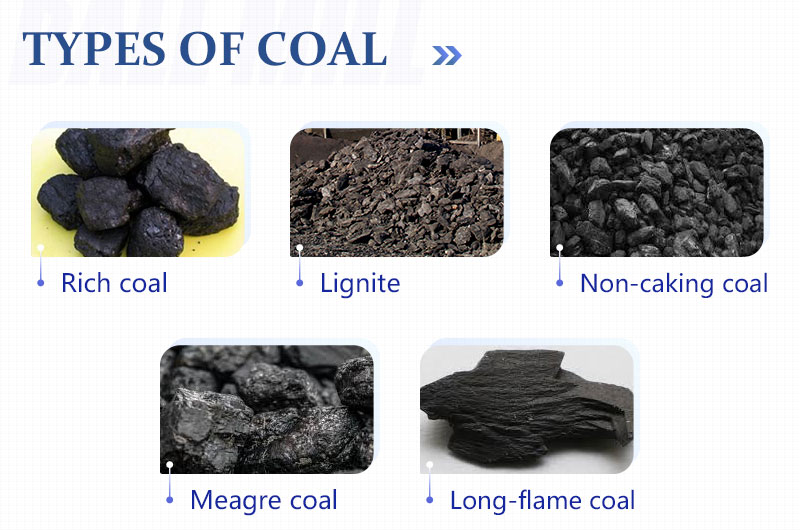 Types of Coal

Market Analysis of Coal in India
As an emerging economy in Asia, India's economy has maintained rapid growth for years. And the industrialization continues to be improved, which drives the consumption of coal as well as the quickly increased coal demand.
Overview of Market Analysis
As reported, India's share of world coal production rose to 9.9 percent in 2018 from 8.8 percent in 2015. The compound annual growth rate of coal production from 2015 to 2018 has reached 4%. In terms of the world's coal production structure, India's share has been increasing along with the rising demand for coal.
As one of the most promising economies in the world, the India government is working hard in both fossil and renewable energy development. Given the production side, the coal output of the largest coal producer in India, Coal India Limited, has soared rapidly in recent years, reaching the level of 570 million tons in 2018. This data made it the largest coal manufacturer globally.
Coal production by type, India 1990-2017(Unit: ktoe)


coking coal
lignite
other bituminous coal
2013
24302
10094
202873
2014
24381
11006
217926
2015
25885
9996
227679
2016
26468
10313
231290
2017
17555
10546
241734
Source: IEA data-https://www.iea.org/statistics/
Market Analysis of Different Types of Coal
According to the degree of coalification, coal can be divided into lignite, bituminous coal, anthracite. According to the application, coal is divided into power coal and coking coal. Here is a brief introduction to the market of these two kinds of coal.
Power Coal
Power coal is also called thermal coal or steam coal. Power coal refers to coal that is used as a power raw material. Generally speaking, all coals for the purpose of electricity generation, locomotive fuel, boiler combustion, etc. are called power coal. The main breed is lignite, long-flame coal, gas coal, meager coal and so on.
The market for steam coal is generally in thermal power generation, industrial boilers, steam locomotives, and ships. The requirement for the quality of power coal is lower than that of any other kind of coal.
However, considering the economic benefits, there shall be certain quality requirements of power coal in different fields. The main standards are based on calorific value, ash melting point, and slagging ability. Sometimes grindability and lumpiness are used as indications.
Therefore, when selecting the thermal coal market, it is necessary to get acquainted with different thermal coal demand in different areas and make a targeted investment. This can improve the efficiency of thermal coal and increase the return of investors.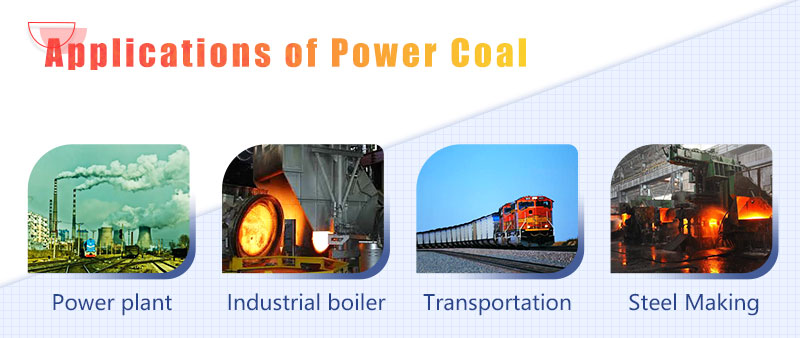 Applications of Power Coal

Coking Coal
Coking coal is a kind of bituminous coal. Usually, coking coal has a certain cohesive property, for which it can be coked with a chamber coke oven to produce raw coal with a certain quality of carbon coke. The main types are rich coal, 1/3 coking coal, gas coal and so on.
The main market of coking coal is mainly used in metallurgy, gas production, calcium carbide production in the electric-arc furnace as a conductor and heater, briquette production and so on.
Different from thermal coal, the main indexes for evaluating the quality of coking coal include caking property, petrographic analysis, post-coking strength of single coal, the microstructure of single coal coked, rheology and expansibility indexes, etc.
Evaluation standards are different, so investors need to make different investments in different industrial fields.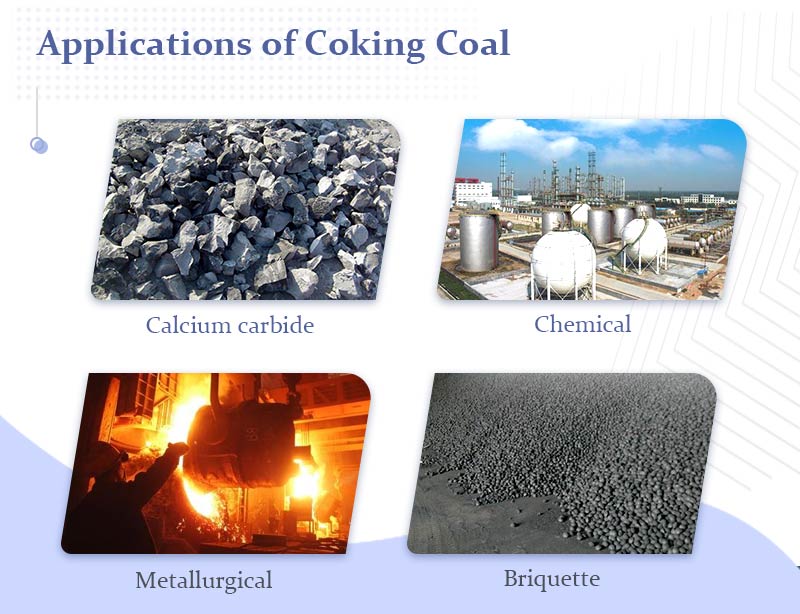 Applications of Coking Coal

Coal Development Prospects in India
Steam coal stocks in Indian coal-fired power plants have been at a low level all year in 2018, while it has risen by more than 11.81 million tons since 2019, and so far this growth has not slowed down.
Since India's coal is mainly controlled by state-owned companies, this paper argues that the strong driving force affecting the Indian coal market is government policies.
As mentioned above, in recent years, India has become an emerging economy with accelerated industrialization and urbanization. In particular, to address the power shortage that has been plaguing Indians, Pralhad Joshi, India's joint minister for coal, mining and parliamentary affairs, said the country still needed coal power as its baseload for stability.
In addition, the government has taken a series of measures to increase coal production, such as relaxing mining plan approval, abolishing the central government's previous system of granting mining leases and streamlining the licensing process. The government plans to increase domestic coal production from the current 730 million tons to 1.149 million tons by 2023 to achieve zero imports of coal (except for a few irreplaceable coal).
Therefore, with the continuous progress of industrialization and urbanization in the future, India's coal consumption demand still has a huge potential.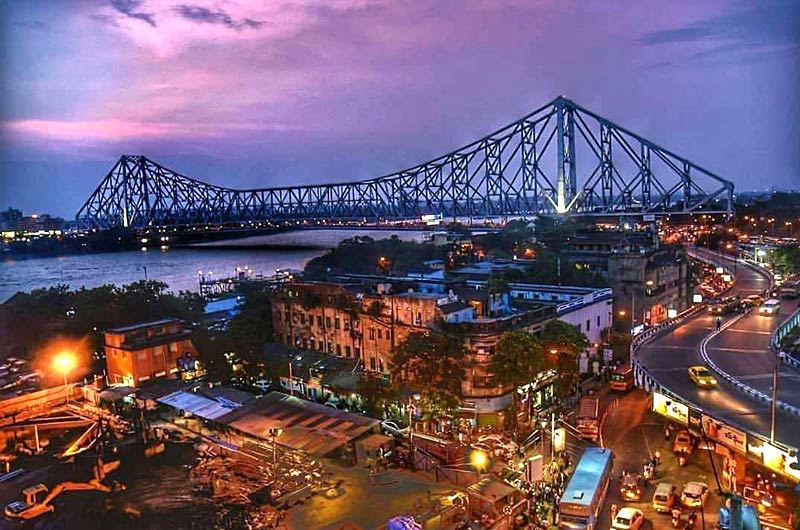 Infrastructure Building Drives the Demand for Coal
2 Methods of Coal Process
Although India is a big coal country, the use of coal is hampered by a lack of infrastructure and the region's rainy climate. Two methods of coal processing are described to facilitate transportation and improve coal utilization efficiency.
Coal Powder Briquettes Production
What is used in coal briquettes production is coal briquetting machine. When it works, the two rollers are rotating in an opposite direction driven by a high-pressure hydraulic device. The pulverized coal is pressed into shapes needed.
This is to increase the density and firmness of materials for easier storage and transportation. According to the demand, a briquetting machine equipped with a screw feeding device can be selected.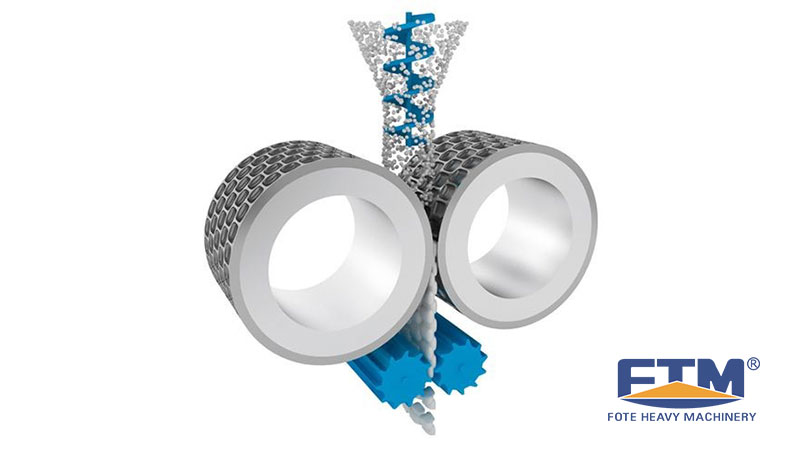 Working Principle of Coal Briquetting Machine
Pulverized Coal Drying Process
Because of India's wet and rainy climate, the quality of coal powder is narrowed by moisture. As a kind of coal that provides power for machines, full combustion of thermal coal is very important.
A coal rotary dryer can be used to solve this problem. The coal rotary dryer works mainly based on the heat exchange between materials and hot air to dewater the materials. The drying cylinder is placed at a certain angle and is driven by the bearing. The material is dried as it goes along with the cylinder rotation.
coal rotary dryer case video
Coal Processing Site in India
Mr. Vikram works for a medium-sized coal company in India. His company mainly produces lignite, which is mainly used to supply power plants and steelmaking factory. Since it takes up more space to store the pulverized coal, he wanted a convenient way to store and transport it.
Through searching, he learned that Fote coal briquetting machine can effectively press pulverized coal into balls, which not only facilitates storage and transportation but also makes coal to be burned more fully, improving the benefits of both buyers and sellers.
Through online communication, Mr. Vikram sent his project requirements including capacity, output size and so on. After several rounds of communication, he got the most economical production solution.
The main details are as follows.
Processed material: pulverized coal
Processing capacity: 15TPH
Discharge size: 25mm(diameter)
Discharge shape: round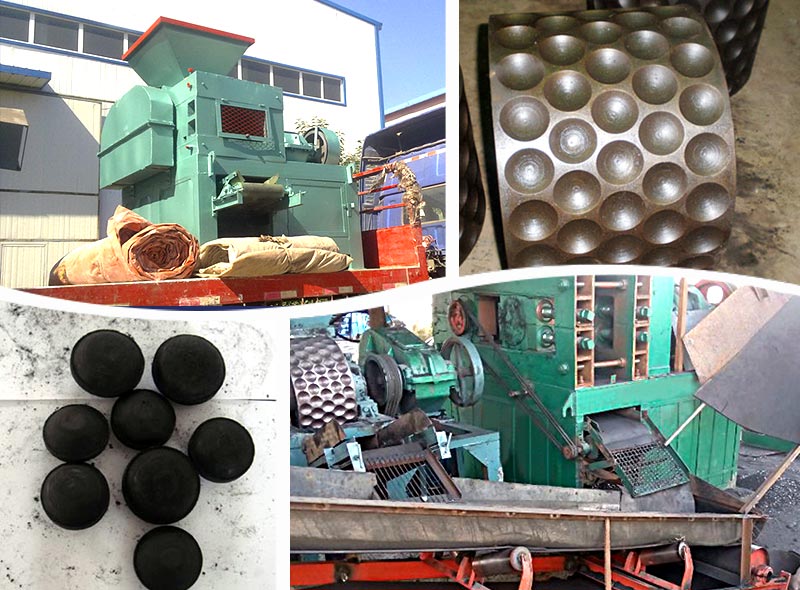 Fote Coal Briquetting Machine in India
Conclusion
India is a country with rich coal resources. While at present, the utilization efficiency of coal is not that high. Many Indians do not have access to electricity, mainly because of poor infrastructure.
However, in recent years, the Indian government's policy investment and capital investment in energy resources, coal development technology and its supporting infrastructure will be upgraded to a higher level. This will promote the development and utilization of coal. With the fifth-largest coal reserves in the world, India's coal market is a potential investment area.
Investors can improve the utilization efficiency of coal through the reasonable process. It is recommended to use coal in its terminal enterprises, such as coal gasification, coal liquefaction, power generation, steel production and so on.
As a professional mining machinery manufacturer, Fote Machinery hopes to use their expertise and experience to provide customers with satisfactory services, customized appropriate production lines and improve your company's benefits.
Main sources of information and data:
[1] https://www.bp.com
[2] the IEA data-https://www.iea.org/statistics