The sand washing machine of Henan Fote Heavy machinery combines with the actual situation of sand and gravel industry at home and abroad to adopt advanced technology. It has the characteristics of high cleanliness, reasonable structure and large output. The loss of sand during the sand washing process is small. Its failure rate is much lower than the current commonly used sand washers , which is the best choice for upgrading of the sand washing industry.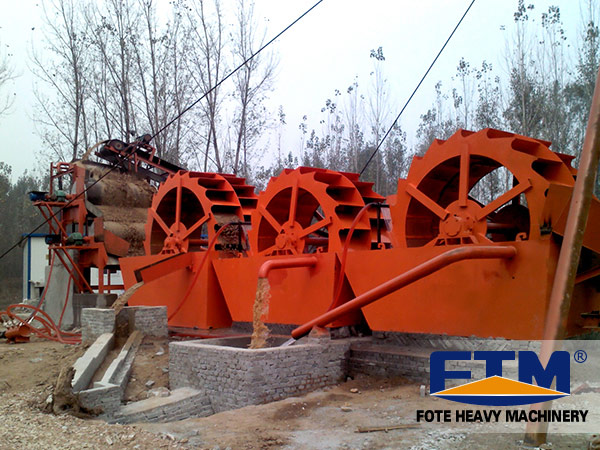 Sand washing machine is a washing equipment for artificial sand or natural sand. Sand washing machine is widely used in the washing of materials in gravel field, mining, building materials, transportation, chemical industry, water conservancy and hydropower, concrete mixing station and other industries. During operation, the motor drives the impeller to rotate slowly through the V-belt, reducer and gear. The sand is brought into the tank by the feed chute. The sand rolls under the impeller and grinds each other to remove impurities on the surface of the sand. At the same time, adding water to form a powerful water flow to remove foreign matter in time. And then the clean sand is discharged from the overflow port of the tank to complete the cleaning.
Henan Fote Heavy Machinery Co.,Ltd is a professional manufacturer of sand washing equipment, our production concept is that establish of Fote brand for satisfaction of users. What's more, we provide you with quality after-sales service to solve your worries.