Slime dryer is widely used with cement and coal industry, how to improve the drying efficiency of slime drying machine is the most important problem concerned by coal and cement factories. In order to reduce the energy consumption, Fote Machinery has created the saving energy design of drying system, which is a reasonable allocation of drying system; the completed production line should have perfect matching with new technology. The following is the two premises to improve the drying efficiency of coal slime dryer.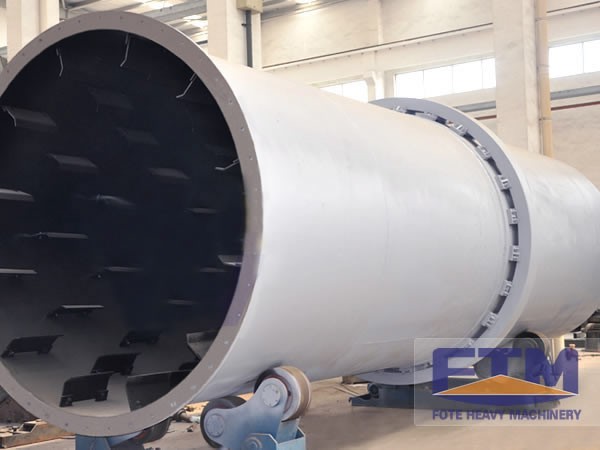 First of all, reduce the size of materials and keep the average quantity of feeding. Both the amount of feed is the premise to realize the uniform flow of materials. On the one hand, it can guarantee the heat load balancing and thermal stability of the slime dryer system, so that the water content is uniform after drying. The hot air stove bears the heating load, thereby improving the slime drying machine and the duration of electric dust collector; on the other hand, it also can make the exhaust gas temperature easy to control. The former is applicable to less water content and low viscosity materials, the latter for high moisture content and high viscosity materials.
Secondly, improve the feeding way. Slime dryer almost all adopt the oblique chute feed. Because of high furnace temperature, load changes and erosion. With the oxidation of heating gas in the slide tube, the deformation and damage is very serious, and the replacement is troublesome. In order to extend the service life feeding tube in coal slime drying machine, you can incline the chute to 'straight + groove plate' form, and the upper section is a straight tube, the straight pipe is built into the furnace wall, so as to avoid the high temperature oxidation and hot flue gas erosion; the lower section is a chute board, which can cohere the straight falling materials, then along the inclined surface, materials will slip into the slime drying machine.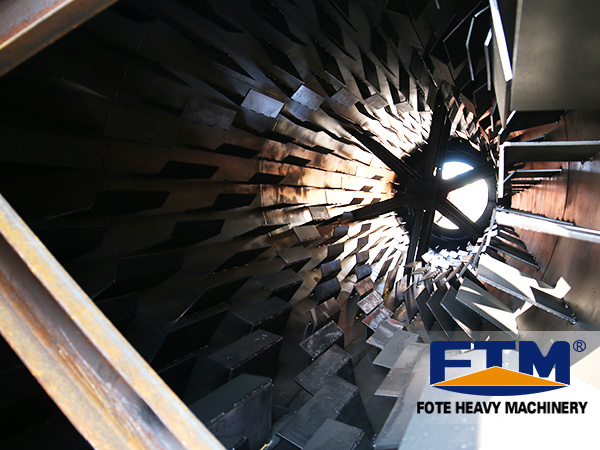 Henan Fote Heavy Machinery Co., Ltd. is a professional coal slime drying machine manufacturer in China, and there are many types of dryers for sale. Our website provides coal slime dryer price, models and pictures. Welcome friends from all over the world to visit our company. We are always here waiting for your consultation!