Rotary dryer is the most common and the most widely used drying equipment in mining machinery field. It is suitable for drying magnets, gravity concentrate and floating concentrate of metallic and non-metallic minerals, clay in cement industry and coal slurry in coal industry, etc. It's characterized by high generation efficiency and easy operation.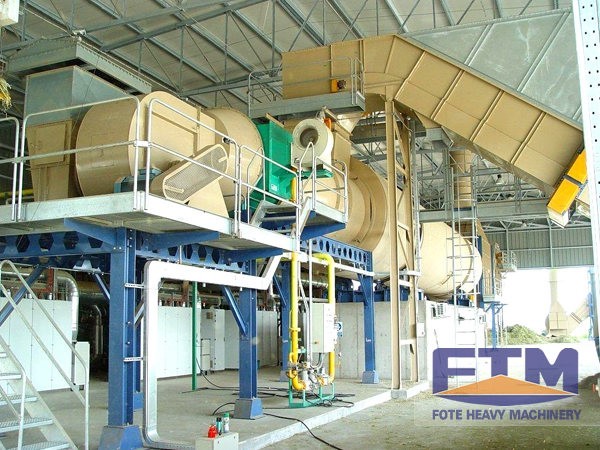 According to the heat transmission patterns between the drying media and wet materials, rotary dryer can be divided into direct heat transfer rotary dryer and indirect heat transfer rotary dryer. For the former, the drying media directly contact with wet materials, while for the latter, the heat is transferred to wet materials by the cylinder wall indirectly.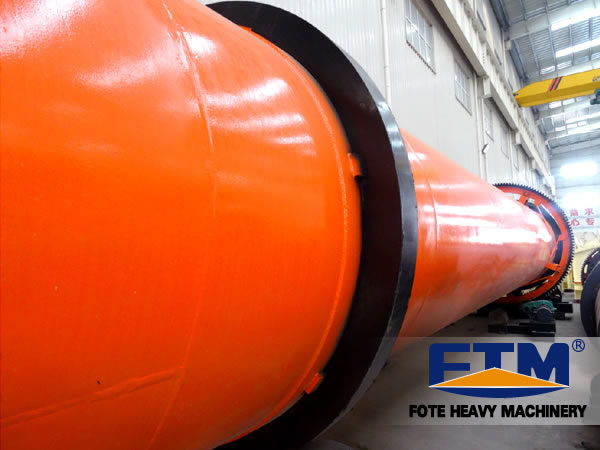 The direct heat transfer rotary dryer, according to material flow direction and drying media, is classified into two types: downstream and upstream.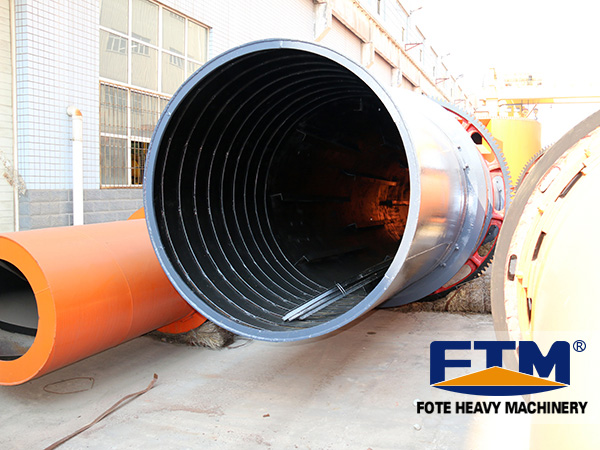 The main body of direct heat transfer rotary dryer is a cylinder tilting to the horizon. The cylinder is driven by a gear generally at a speed of 2 to 6 r/min. The gradient of the cylinder is related to its length, and usually interfaces between 1 to 5 degrees. Materials are fed from the higher end of the cylinder into the dryer, contacting with hot air, and rotate along with the cylinder. Then the materials under the action of gravity flows to the lower end and discharge. Because the dryer runs under a negative pressure, so the feed end and the discharge end usually adopt sealing device to avoid air leakage.