Stone jaw crusher is a type of newly designed crushing equipment by Fote Machinery through years of research and development on technology. It is generally widely used as the primary crushing equipment in sand stone production lines. Stone jaw crushers will continue to develop in the future economic construction. On the market there has been a huge demand for jaw crusher Fote over recent years.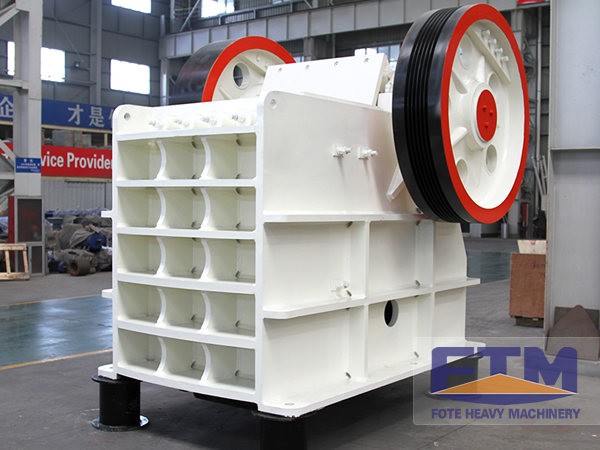 Stone jaw crusher is a kind of intermittently operating crusher. Naturally, its efficiency is lower than the continuously running crushers, but compared with them, it has a simpler structure, lower height, wider range of specifications, stronger applicability, easier manufacturing process, etc. In sand stone production lines, stone jaw crusher usually works with other mining machinery and equipment. In order to configure a 30t stone production line, Fote Machinery recommends customers to choose the 400 * 600 stone jaw crusher.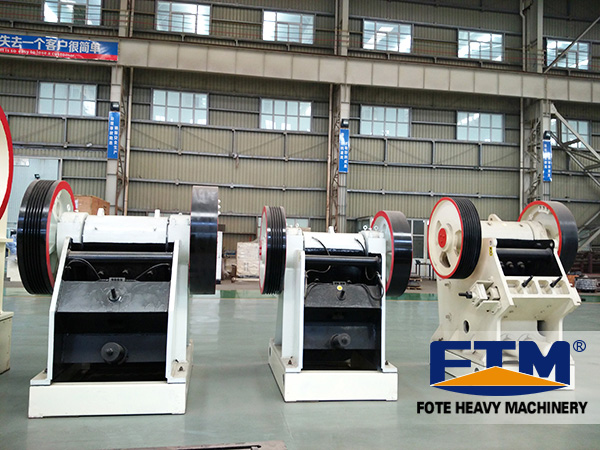 Stone jaw crusher as the major mining and construction equipment and the further processing equipment for beneficiation has provides a steady stream of high-quality sand and gravel aggregates for all walks of life, which greatly guarantees our national economy a healthy and rapid development.
Fote Machinery is a famous stone jaw crusher manufacturer with strong comprehensive strength. We promise to design the most reasonable and effective configuration schemes for our clients and provide a series of procedures including installation, commissioning and staff training. Fote machinery is your best choice.