Ceramsite rock is mainly composed of quartz, chlorite and sericite. From the composition we can see that ceramsite rock has a higher intensity, so we must adopt sand making machine to conduct the aggregate production. The ceramsite aggregate produced by ceramsite sand making machine can completely conform to the national standard of building materials. What advantages make the ceramsite sand making machine stand out?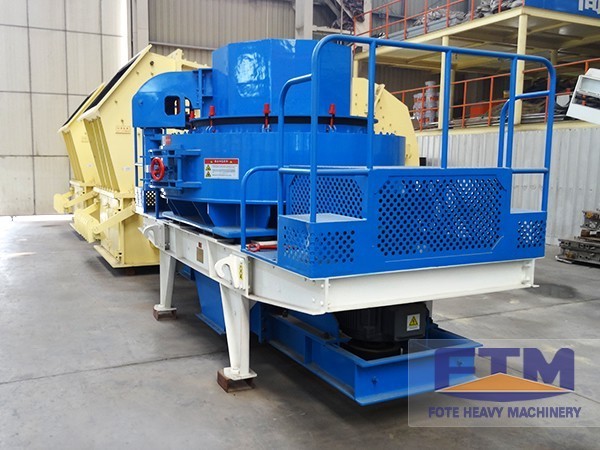 1. Big crushing ratio
Ceramsite sand making machine uses the high-strength and sharp hammer to finely crush materials. Its crushing ratio can be up to 50 or above, while the ordinary extrusion-type sand making machine is hard to top 20. So it is more suitable for minerals' sand-making operation.
2. Excellent finished products
The ceramsite sand belongs to a kind of lightweight aggregate. It has an enclosed and multihole structure and hard shell. It has a number of superior properties of light weight, heat insulation, fire resistance, anti-knock, frost resistance, moisture-proof, resistance to chemical attack, high mechanical strength and etc.
3. Good particle shape
Ceramsite sand making machine has both fine crushing and coarse grinding functions. Its needle-like product content is below 10%. So we usually employ ceramsite sand making machine to produce concrete aggregates.
4. Unique structure
Ceramsite sand making machine has an unique feeding and crushing structure and multiple types of crushing cavity, thus solving the difficulty of multi-usage.
5. Simple maintenance
Ceramsite sand making machine introduces the original German thin oil lubrication station and double-oil-pump structure to ensure oil supply and oil cooling and heating device to ensure bearing lubrication always in the best state. These techniques completely solve many problems for users, for example, bearing heating, and prolong the maintenance cycle and working life.