Recently, the construction projects of building, road, water conservancy, power generation station and other infrastructure are vigorously carried out in our country. This situation makes the amount of construction waste mounts up largely, which needs to be handled by specialized equipment. As a result, mobile crushing station equipment gradually comes into people's sight.
Mobile crushing station has a good effect on dealing with construction waste. It is easy to operate and can be adjusted according to user's requirements, in order to be fit for the crushing operation of construction waste. After processed by mobile crushing station, the finished construction waste can be made into roadbed material, irrigation and drainage materials and so on. Mobile crushing station is able to turn construction waste into wealth.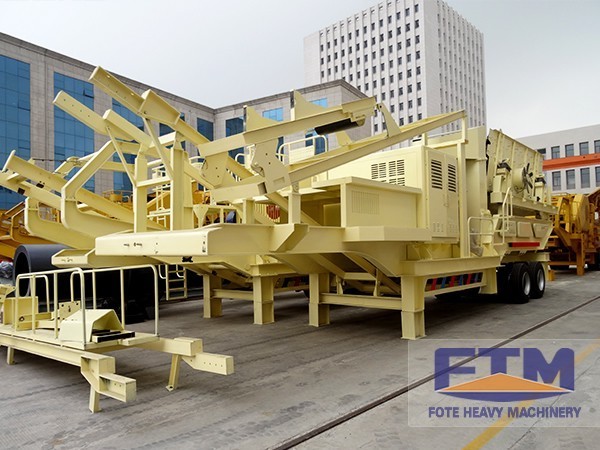 Fote Machinery is specialized in the research and production of all kinds of mobile crushing equipment. The new generation of mobile construction waste crushing station which is developed by the years of commitment of our technical personnel can make a full use of construction waste. Its recovery rate of construction waste is up to 95%. And its good mobility can lighten the transportation burden of construction waste.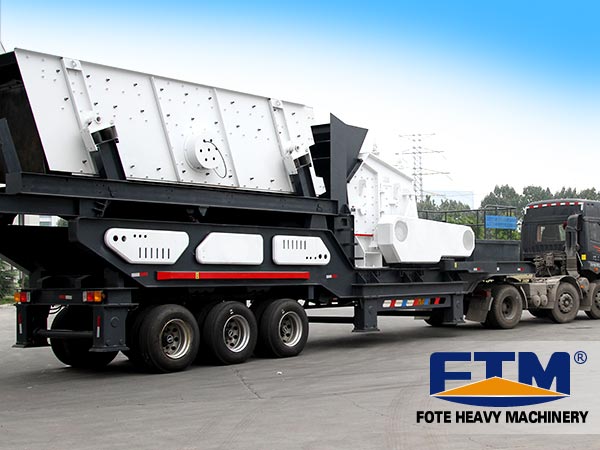 Besides, mobile crushing station can be configured flexibly according to customer's actual production site, with high recovery and utilization rate. FTM mobile crushing station has brought obvious benefits to the massive users. If you have a need of construction waste mobile crushing station, Fote is your best choice. If you want to know more about our mobile crushing station, please leave a message on our website and we will respond to you as soon as possible.