For the past few years, as the construction of building, road, bridge, highway, rail way and other infrastructure facilities carries on, the cement production industry is also in constant development.
In cement processing industry, limestone is a kind of common raw material. High-fineness limestone is conductive to produce high-quality cement products. Our company is unceasingly exploring and innovating the core techniques of the crushing and screening equipment. At the same time, our company also attaches more importance on protecting the environment.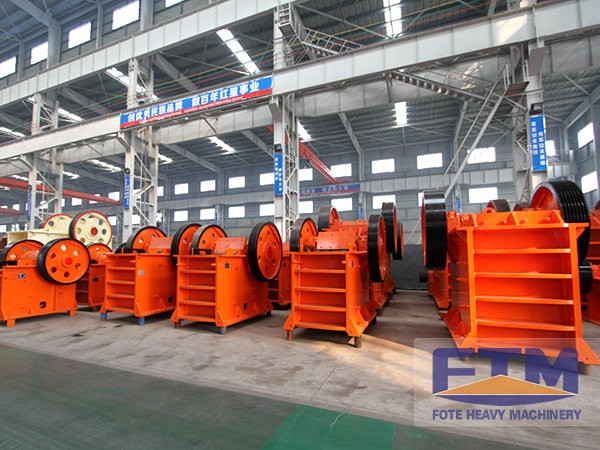 The production process of cement crusher directly determines the processing quality of raw materials. Then how to get a good processing effect? First of all, we should choose an appropriate crusher with outstanding performance and advanced technology to process the raw material. The abundant practical applications have proved that cement jaw crusher is much suitable for processing limestone than any other crushers. Cement jaw crusher has a wide applicable scope and high crushing efficiency. It is characterized by its fine product granularity, convenient maintenance, uniform size, economical operating cost and simple structure.
To be the most ablaze star among the numerous mining machineries, cement jaw crusher experiences an unremitting improvement on technique and technology, in order to satisfy the demands of cement market. Cement jaw crusher has uniform particle size, large crushing ratio, gasket-type discharge gate and adjusting device. Besides, it has a wide adjusting range and is reliable and convenient, which greatly increase this equipment's flexibility. What is worth mentioning is that it has a safe and reliable lubricating system. This system's components are convenient to be changed, with a small maintenance workload.
Our cement jaw crusher is able to meet the requirements of different users by virtue of its reliable operation, extensive applicable area and convenient adjustment.