FTM impact tertiary crusher can be rated as the first choice for shale crushing. On the crushing of shale rocks, after a long term of study, our company has finally worked out the most suitable equipment for shale based on the existing crushing machines,-- the impact tertiary crusher.
In the development of impact tertiary crusher, our technical personnel has carried out plentiful analysis and calculation on the key parts of the crushing cavity on the basis of finite element dynamic analysis model, and concluded the force bearing status of plate hammer and counterattack board. In the meanwhile, they calculated the basic factors affecting the crushing effect and concluded that increasing rotor's rotational inertia and rotating speed can strengthen its crushing force and improve the crushing effect and that the shape and angle of the counterattack board have an influence on the secondary crushing effect. These theoretical studies provide theoretical arguments for improving crusher's performance.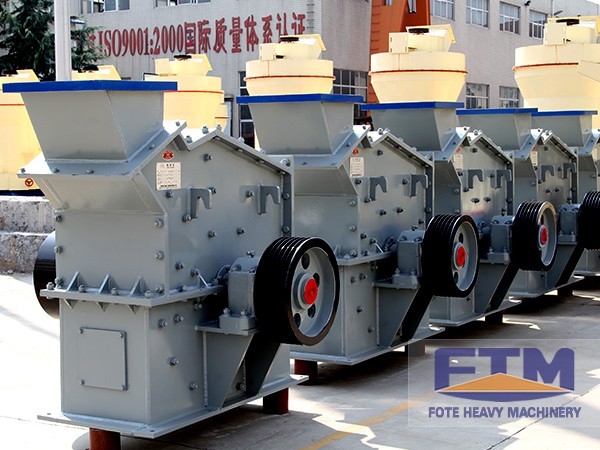 The machine body is divided into upper part and lower part and totally wielded together by steel plates. The upper and lower parts are connected by bolts. There are a number of cast irons or steel liners fixed on the inner wall of the casing by bolts, in order to protect it from wear and tear. On the body, there are equipped with several doors for observation, maintenance and replacing parts. The door is beset with rubber tube or rubber plastic board for sealing and dustproof. The rotor block of the rotor part is made of steel plate and both sides of the plate hammer are available for use.
The rotor block is fixed on the rotor spindle. At one end of the rotor spindle, there is equipped with a V-belt pulley where power is imported. The rotor spindle is fixed on the lower part supported by two rolling bearings.