What is Fine Crusher?
Fote fine crusher, also known as tertiary crusher, is one kind of crusher machine combining the working principle of impact crusher and hammer crusher with higher efficiency and lower energy consumption of 50% than traditional fine crusher. It is extensively used for the medium and fine crushing of materials that are brittle and of lower hardness, such as pebble, cement clinker, quartz, etc. in the refractory industry, metallurgy industry and other industries. Fote supplies fine crusher with simplified structure and high efficiency.
Applications of FTM Fine Crusher
Fine crusher is also known as tertiary crusher, which is widely used for the fine crushing or sand making of granite, basalt, limestone, pebble, cement clinker, iron ore, bauxite, and other minerals. This crusher machine is suitable for high-quality sand and stone production. For example, it can be used as fine aggregate crusher equipment in highway and railway, quartz sand or silica sand making machine in the construction industry, cement industry, refractory industry, metallurgy industry, etc.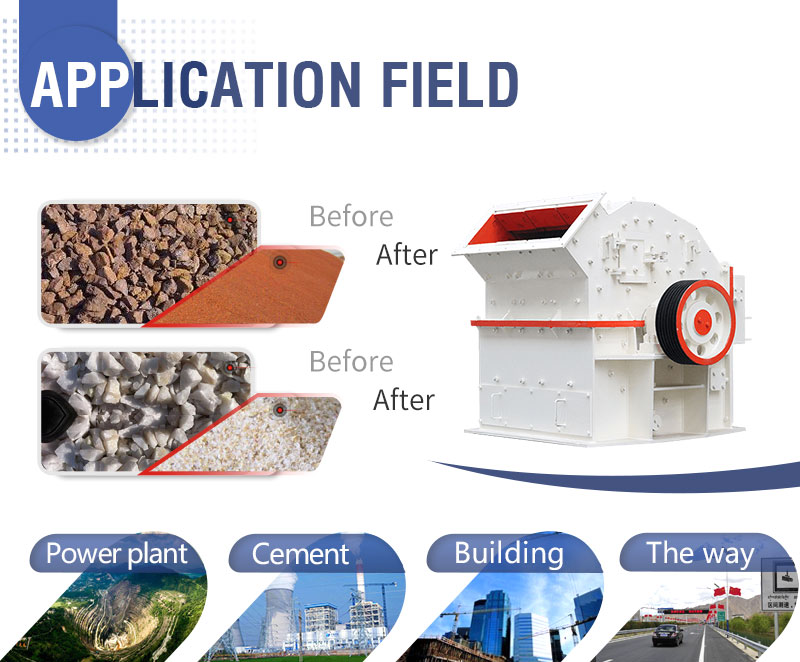 Application of Fine Crusher
Advantages of Fine Crusher
Fine crusher is one kind of crushing equipment that can be utilized to make artificial sand. Therefore, it is called the third-generation sand maker or fine powder crusher.
Direct control over the output size is available for that there are grates inside the fine crusher. It is a replacement of sand making machine in some production line.
Split-type hammers are fixed on the rollers which are wear-resistant and easy to replace.
Stage crushing process is adopted to improve the crushing ratio and output size with stable and reliable performance.
Investment and long-run maintenance costs are 35-50% lower than the coequal scale traditional process and the output efficiency 35-50% higher.

Comparison of Materials before Crushing and After Crushing by Tertiary Crusher
Working Principle of Fine Crusher
Fine crushing machine is mainly composed of motor, driving system, main engine, etc. Fine Crusher runs based on the same principle that impact crusher does. When fine crusher works, rollers are rotated at high speed by motor. Stage crushing is adopted. Materials fed into the first crushing chamber get crushed with the hammers on the rollers and impacted to the chamber wall. Next, materials that have been firstly crushed fall into the second fine crushing chamber to have a further crushing here to qualified particles. When crushing finished, they are belched out.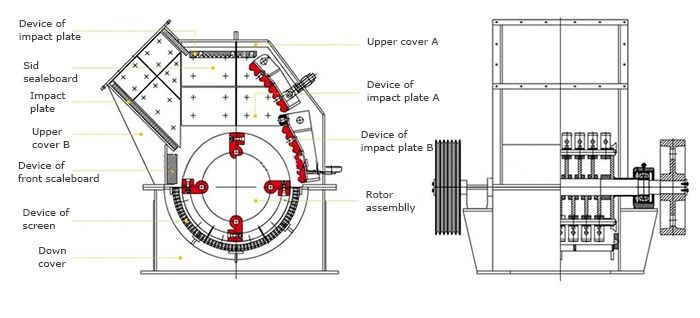 Classic Case of Fine Crusher
In Ethiopia, FTM Fine Crusher is used for quarry limestone with a capacity of 50TPH, the input size of 250-300mm and the output size of 19mm.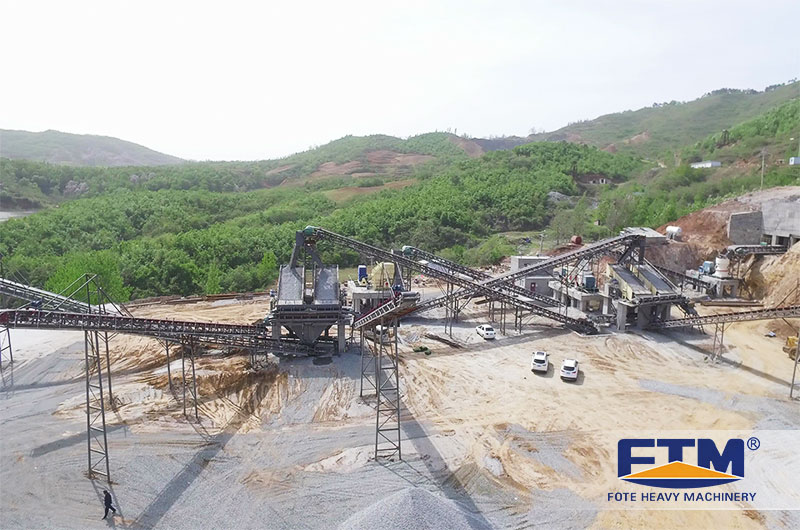 Why Fote Fine Crusher?
Found on 20th, June, 1986, FTM has witnessed and experienced most of the development of the mining machine in China. So far, FTM has established three R&D branches as well as three centralized factories. Has introduced advanced technology from German, America, Japan, Australia, etc., Fote is keeping hard work to supply products with high quality and good service at the lowest cost. FTM is your satisfactory choice!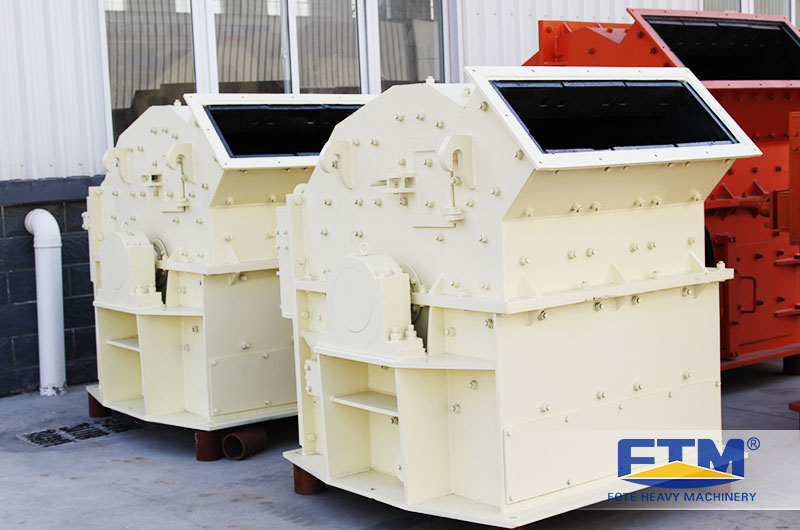 Fine Crusher in Fote Factory
General Specification
PXJ tertiary impact crusher

Rotorø×Width
(mm)

Specification

800×400

800×600

800×800

1010×1010

1200
×1200

1400
×1400

1600
×1600

1800
×1800

Feed opening size(mm)

400×185

500×250

550×300

1000×350

1200
×450

1500
×500

1600
×550

1800
×800

Feeding size (mm)

<120

<180

<180

<180

<180

<190

<190

<190

Discharging size (mm)

0-10

0-10

0-10

0-10

0-10

0-10

0-10

0-10

Adjustable range of discharge opening (mm)

5-50

5-50

5-50

5-50

5-50

5-50

5-50

5-50

Cement Clinker(t/h)

10-30

1040

20-45

25-55

35-90

50-150

85-210

125-270

Limestone(t/h)

18-45

23-55

28-65

35-75

45-110

50-150

95-260

140-310

Power(kw)

4P 37KW

4P 45KW

4P 45KW

4P 55KW

6P 110KW

6P 160KW

4P 250KW

4P 315KW

Theoretical weight
3.9
4.5
6
10.5
14.4
22
35
49.7
Specification

Limestone

(t/h)

800×400
18-45
800×600
23-55
800×800
28-65
1010×1010
35-75
1200 ×1200
45-110
1400 ×1400
50-150
1600 ×1600
95-260
1800 ×1800
140-310