Introduction to Small Glass Crushing Machine
With the industrial development, there are more and more glass-made products, like a glass-bottled bear, glass store bottle, glass window and other glass package products. It is easy to break the glass and when the glass is broken, we always throw it away. This is a waste of resources.
There are many kinds of glass crusher in the market, like hammer crusher, compound crusher, impact crusher, jaw crusher, etc. Among them, hammer crusher is the most widely used to break the waste glass.
Benefits of Hammer Mill Compared with Other Glass Crushers
Hammer crusher is also called hammer mill or hammer crushing machine. The following words mainly tell the differences from the process and cost between hammer crusher and other glass crushers.
■Process
Crushed glass by jaw crusher or other crushers is of larger particle size; while the hammer mill can realize coarse, medium and fine crush of various waste glass, which can avoid a secondary crushing and save cost.
■Cost
Usually, the glass crushing line is of lower capacity, which only needs a small crusher. Among all the glass crushers, hammer mill or hammer crusher has the lowest price. Even for larger-scaled plants, there is medium and large hammer crusher also with lower cost for your choice.
Therefore, the hammer mill is more recommended to crush waste glass. While the operator shall be equipped with personal protective equipment including safety glasses, ear protection, safety shoes, and protective gloves.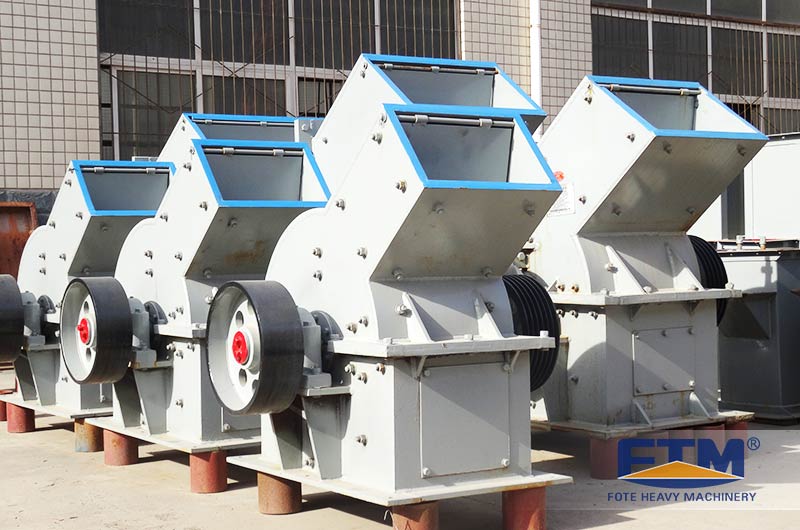 Fote Hammer Crusher
Characteristics of Glass Crusher
Compact structure: The compact design contains the feeding system, the crushing system, the collection system, and the vacuum system.
Large handling capacity: The crushing ratio is large; the output is high; the energy consumption is low, and the treatment capacity is large; which is 1.4 times higher than that of the same kind of products.
Long life of vulnerable parts: The vulnerable parts are made of high hardness, high toughness and multiple wear resistance, and the service life is increased by 2 times and 3 times.
Good environmental protection effect: The gap between the hammer and the counterattack plate can be adjusted to meet a variety of material conditions. The appearance is beautiful; the noise is low; the dust is small, and the environment-friendly performance is good.
The machine also has the advantages of a small occupied area, simple operation, safety, and convenience.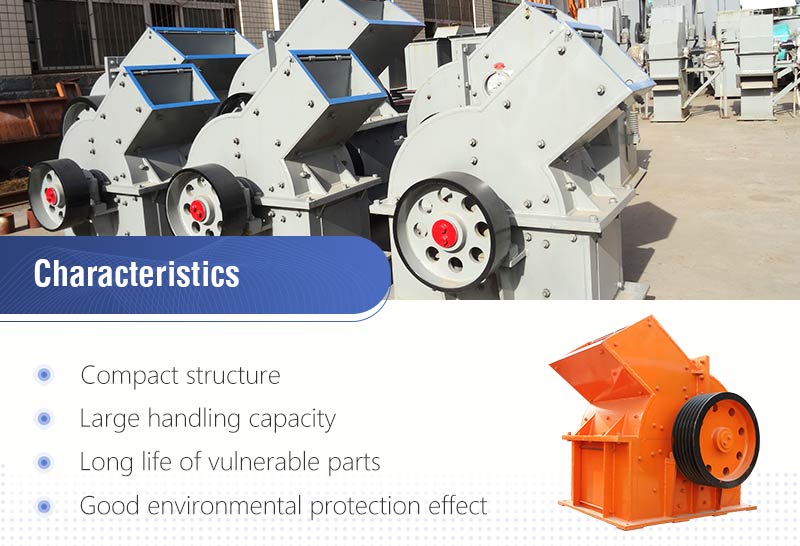 Applications of Hammer Mill
Hammer crusher is suitable for rough crushing of brittle materials. With the working principle of impaction from the hammerhead, the hammer mill is extensively used in large-, medium- and small-size plants.
Fote hammer mill can be applied to break waste beer bottles in bars or at home, waste industrial glass cans, automotive glass, glass packaging products in recycling plants.
Besides, it can be used in a cement raw material plant, and break clinker. Hammer crusher can also be applied in the crushing and production of building sand, ceramics, gypsum, sandstone, iron ore, coal gangue, lump coal, and other medium and hard ore.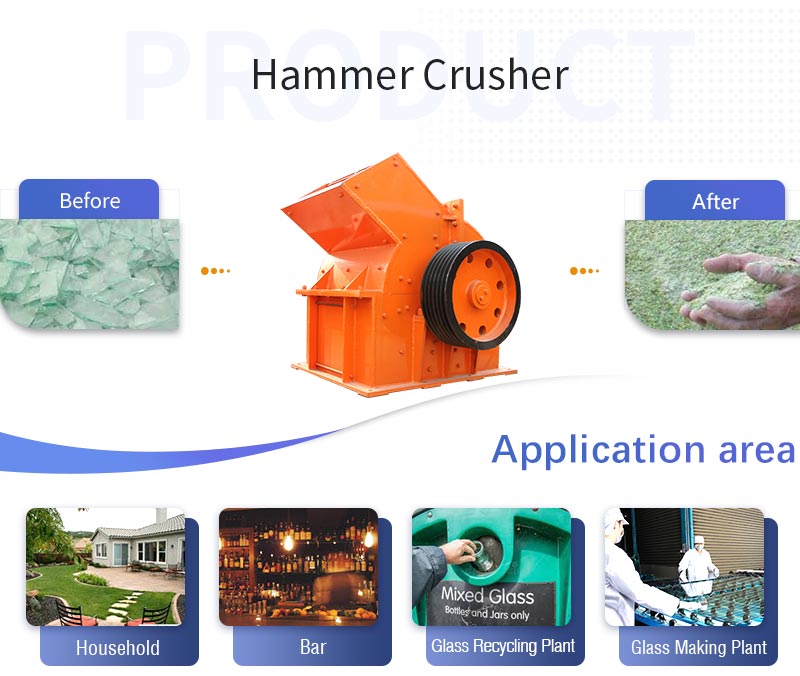 Hammer Crusher Applications
Benefits of Glass Crushed by Hammer Crusher
● Glass is 100% recycled and can be used without quality and purity loss.

● Every 10% cullet can be used in glass packaging industry to reduce about 2-3% energy cost.
● Every 6 tons of recycled container glass in production can decrease about 1-ton carbon dioxide emission load.
● An estimated 80% of recovered glass can be made into new glass containers.
Applied Areas of Recycled Glass
The small glass crusher machine has a wide market value. The broken glass and steel powder can be processed and manufactured into: fiberglass helmet, fiberglass oxygen cylinder, fiberglass pipe, fiberglass handicraft, fiberglass storage tank, glass steel tile, FRP raw materials, etc. which are widely used in aerospace, railway, decorative architecture, home furniture, advertising display, arts and crafts gifts, building materials sanitary ware, yacht berthing, sports materials, sanitation engineering, more than ten related industries. It is highly praised, and become the darling of demand in the new era of the materials industry.

Glass Before Crushed VS. After Crushed
Small Glass Bottle Crusher Machine
Bars and hotels have a large accumulation of empty bottles every day. To save stacking space, a small glass bottle crusher is needed. Such a glass bottle crusher must have low noise and high output requirements, meanwhile, the appearance must be beautiful. Otherwise, it can't fit in with the bar decoration style.
In glass bottle recycling, it's generally to crush the glasses first, and then reuse. There are various glass bottle crushing machines for customers to choose from, such as mini hammer crusher and glass bottle hammer crusher. Both of them can be used to crush all kinds of glass.
Glass crushing machine has a very good effect on glass crushing, which has the advantages of good crushing effect, small grain size, high crushing efficiency, etc. Glass bottle crushers greatly save storing space and shipping costs for customers.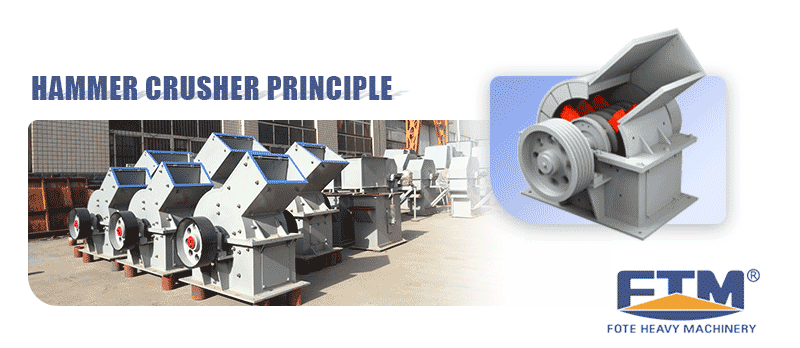 The Working Principle of Small Glass Crushing Machine
Classic Case
As mentioned above, the hammer mill is widely used in the waste glass recycling line, especially in small-scale ones.
Russia, as a big consumer of alcohol, has a lot to do with a large number of waste glass bottles. The storage of bottles becomes a big issue.
Mr. Evanoff runs a small waste glass recycling factory. To save the storage space and improve the recycling efficiency, he introduced a hammer mill from Fote Machinery. Instead of a medium or large hammer mill, Fote engineer offered him a solution of a small hammer mill, which is enough to meet his requirement.
The capacity, color, and some other details of this small hammer mill are customized with a capacity of about 1-3TPH based on Mr. Evanoff's factory scale. After about half a year, Mr. Evanoff sent us an email saying that the hammer mill still operates well at a low failure rate.
Here is part of his words in that email:
Bottles take too much space. It's not good for more glass recycling. We happened to know that the hammer mill performs well in crushing waste glass. And Fote hammer mill helped us with more efficient glass recycling to save the storage space.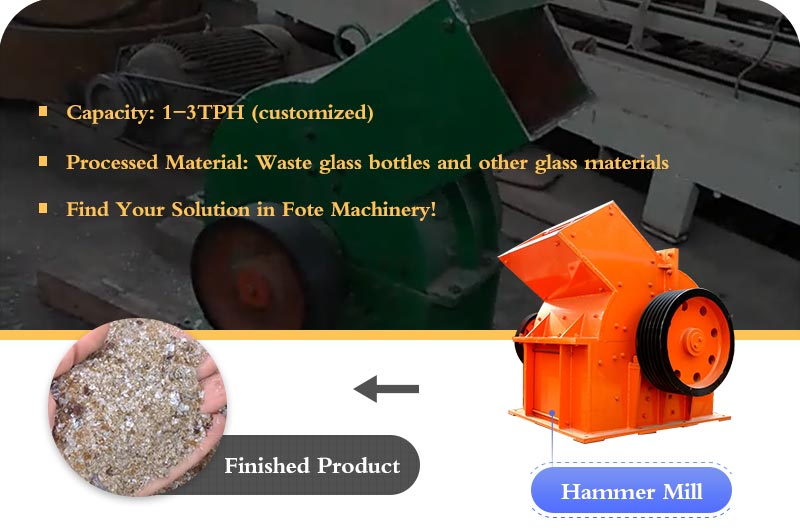 Hammer Mill for Glass Sand
Failure Analysis of Hammer Crusher
In the crushing process of small glass crushing machine, some common faults will appear, which will affect the working efficiency of the crusher. The causes and treatment methods of these common faults are analyzed in detail below.
1.Vibrating
There are four possible reasons for this failure: different shafts of crusher and motor; the feed size is too large or the feeding is uneven; loose bearing seat or foot nut; loose connection between tooth cap and tooth seat. The corresponding processing methods are as follows: correct and adjust the installation position of crusher and motor to meet the technical requirements of installation; control the feed size to ensure even feeding; check carefully and tighten the bearing seat or foot nut in time; carefully check and tighten the cap and the tooth seat in a timely manner.
2.Yield reducing
There are two reasons for the reduction in crushing production: the toothed cap is worn or the gap between the toothed roller and the comb plate is too large; for tooth cap worn, need to be repaired or replaced; for the latter, it is necessary to replace the comb board and adjust the gap.
3.Abnormal noise in the crusher
If the non-broken object enters the broken cavity, it is necessary to clean the broken cavity; If the internal parts are loose, they need to be carefully checked and tightened in time; If the internal part is broken, the broken part needs to be replaced.
4.The bearing temperature is too high
The cause of this failure is generally due to abnormal operation of lubricating oil or bearing broken, such as insufficient lubricating oil, dirty lubricating oil. If there is a problem with lubricating oil, you need to refuel or change the oil. If the bearing is damaged and the temperature is too high, the bearing needs to be replaced.
Glass Hammer Mill Manufacturer
Fote glass bottle crushers are widely used to crush and recycle bottles in food, hotel, bar, bottling plant, recycling center, kitchen, and lab, which save both time and labor. It's no doubt that small glass crushing machines are the best choice for customers to reduce glass recycling costs. As a professional hammer crusher manufacturer, Fote Machinery has devoted itself into the crushing equipment research and development for about 40 years.
Besides, Fote has closely followed up the trend of environmental protection and resources reusing.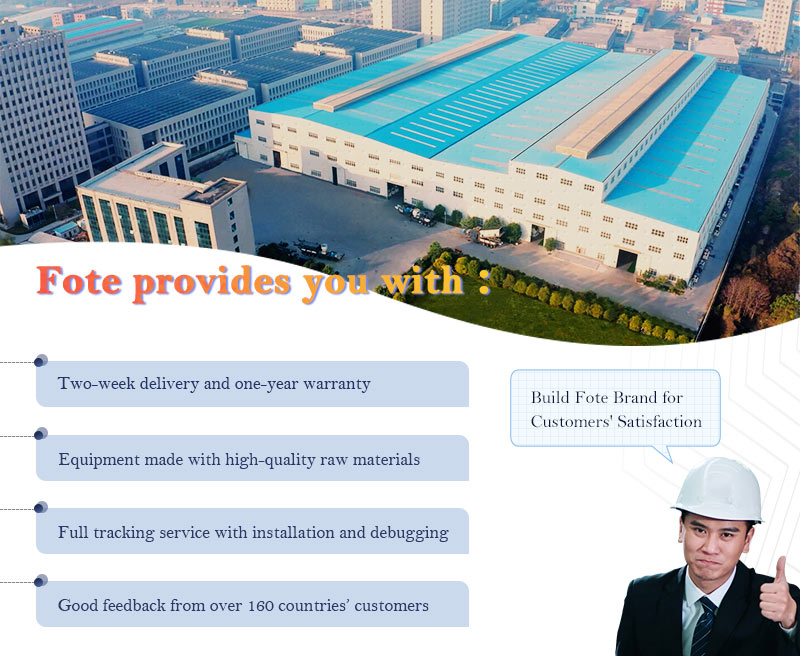 Professional glass hammer mill manufacturer--Fote Machinery
For more details of machine that can be used in waste recycle, welcome to chat online with our engineers or email at quote@sinoftm.com to get the latest quotation and discount!
General Specification
Specification
Capacity(m³/h)

Motor Power
(kw)
PCΦ400×300
5-10
4P 11KW
PCΦ600×400
10-22
4P 22KW
PCΦ800×600
18-40
6P 55KW
PCΦ1000×800
25-50
8P 75KW
PCΦ1000×1000
30-55
8P 90KW
Note: Data may change for the improving technology; we reserve the right of changing without notice; Machine performance may vary depending on application; for more details, please chat online with Fote engineers.
Specification
Capacity(m³/h)

Motor Power
(kw)
PCΦ400×300
5-10
4P 11KW
PCΦ600×400
10-22
4P 22KW
PCΦ800×600
18-40
6P 55KW
PCΦ1000×800
25-50
8P 75KW
PCΦ1000×1000
30-55
8P 90KW
Note: Data may change for the improving technology; we reserve the right of changing without notice; Machine performance may vary depending on application; for more details, please chat online with Fote engineers.