The continuous progress of urbanization has resulted in the accumulation of a large number of construction wastes, which not only occupies land resources, but also pollutes the air and the environment. Therefore, to achieve the cyclic utilization of the construction waste has been the primary problem of us. The disposed construction waste can be used to reinforce the foundation, manufacture bricks and cement, which makes the achievement of turning waste into treasure.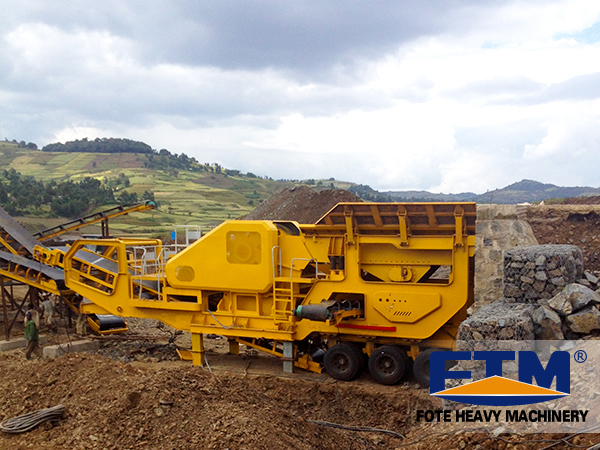 Mobile crusher is mainly composed of feeding system, crushing system, screening system and conveying system, of which the crushing system can be equipped with jaw crusher, hammer crusher, impact crusher or cone crusher according to the specific needs. The function of the feeding system is to feed the raw material to the crushing system and the screening system can sieve the crushed material to a variety of specifications on the basis of different stone size. The conveying system which completes the conveying work of each link is the connecting part of the whole crushing station.
Besides, the mobile crusher has its specific strengths. Firstly, the integrated structure and operation mode can reduce the installation and fixed links of the infrastructure, reducing the working hour consumption and saving infrastructure investment. Secondly, the flexibility and motility is conductive to its direct enter to the working site, freeing from the medium crushing and transport link and saving more than 15% costs.
In short, the mobile crushing station is a kind of crushing and screening equipment with advantages of high quality, affordable price and environmental protection. Welcome to choose Fote Machinery for high quality mobile crusher.