As the key equipment in the grinding operation, the ball mill is also an indispensable grinding process in the beneficiation production line. Dust produced in the ball mill operation process is a big problem, in response to which experts of Fote Machinery offers solutions.
To equip dust removal equipment for ball mill is a very necessary and effective method for dust removal. Dust not only affects the working site of the ball mill, but also harms the health of the operator. As the last process of the whole grinding process, dust removal has a direct impact on the overall effect of the grinding operation.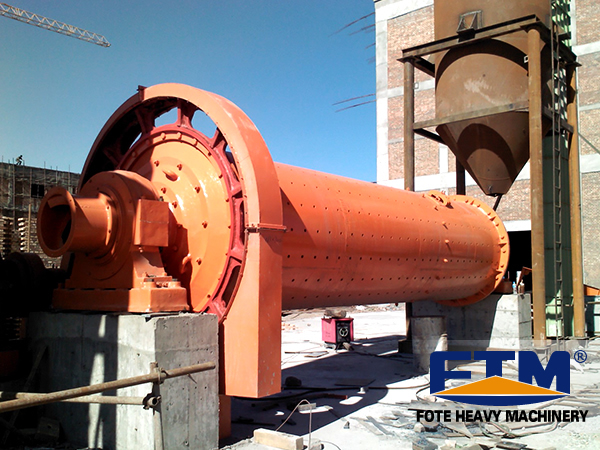 It is understood that the traditional ball mill is equipped with a primary dust removal device whose removal effect can only reach about 60%. On the point of environmental protection, this dust removal effect does not satisfy enterprises' need.
With the gradual enhancement of environmental awareness, dust removal effect is also more and more important to the enterprise. Therefore, to improve the ball mill dust removal effect, it is imperative to equip secondary dust removing device for ball mill.
After several research experiments, Fote Machinery decides to choose cyclone dust collector as the primary dust removing equipment and the water removing dust as the secondary dust removing device. The usage of this dust removal method has gotten effect instantly. The dust removal effect has been improved to about 94% from the traditional 60% dust removal rate.
The usage of two-stage ball mill dust removal constantly recovers a lot of dust material, improves the working environment and reduces the dust disposal work. However, there are still some considerations.
First of all, the flashing valves under the cyclone dust collector should be sealed well ensuring no air leakage phenomenon. Secondly, the thermal insulation measure of the cyclone dust collector is necessary in case of the condensate water inside the dust collector.
To equip two-stage dust removal equipment not only solves the operating environment problem, but also improves the production efficiency and creates a more bright future for customers.