Ball mill is the important grinding equipment in the beneficiation production line. However, many unnecessary mechanical failures occur for lack of ball mill usage knowledge. So what are the precautions of ball mill usage? Let Fote Machinery gives you the answer.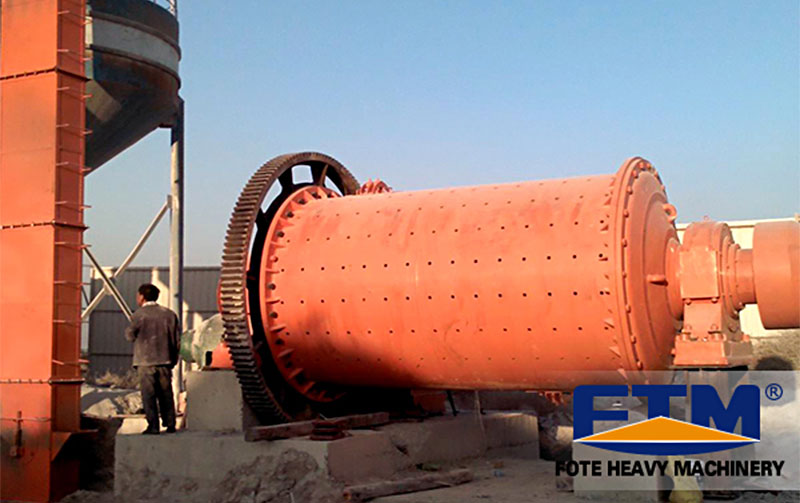 1. Output Power
The choice of output powder relies on the materials properties. When the ball mill is in the best operation state, it is better to keep on its output powder. Too small output power will be different to meet the design requirement for its large grinding power consumption. On the contrary, extra output power will cause ball mill overload and excess of electricity, reducing the grinding efficiency and even endangering the equipment safety.
2. Quantity of Adding Ball
As we all know, the ball weight and diameter are constantly decreasing as a result of long time running abrasion. Therefore, it is necessary to add new ball according to the wear rate of steel ball.
3. Nozzle Diameter
Adjustment of nozzle diameter size has an effect on the change of concentration, water quantity flowing through the ball mill and the system cycle rate. Therefore, in order to keep the ball mill in the best operating conditions, the nozzle size is usually not adjusted.
4. Particles Diameter of Limestone
Much large limestone particle diameter will make an additional burden to ball mill. Large limestone particles are not easily grinded by steel ball, which not only reduces the output of the ball mill, but also increase its power consumption. Therefore, it is necessary to guarantee that limestone size entering the ball mill is no more than its maximum particle size.
Above-mentioned aspects are attention points in the ball mill usage processing. We sincerely hope that ball mill in Fote Machinery will provide you a perfect usage experience.