Preview
Last month, a customer from a medium-scaled wood processing plant found Fote Machinery on Linkedin. He saw a post from our sales and sent an email to quote@sinoftm.com.
We were told that he had had a sawdust dryer for about 5 years but failed to work these days. He'd like to introduce another small-capacity sawdust dryer with a capacity of 5TPH as a replacement.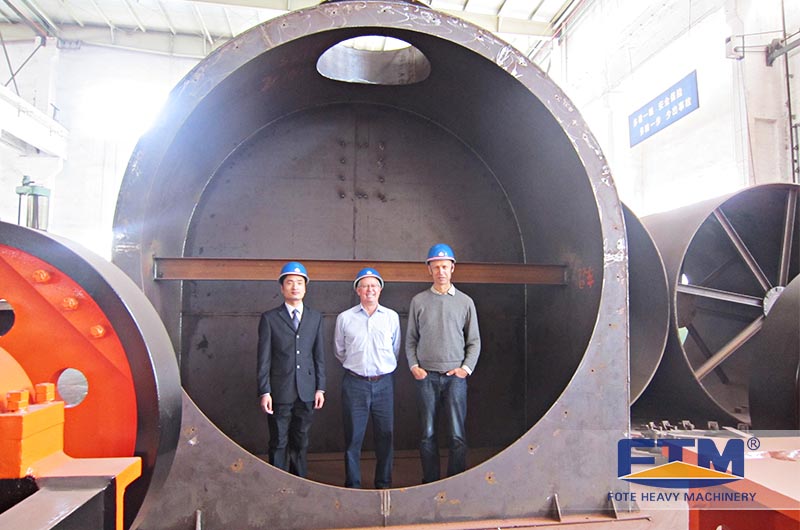 British Customers Visited Fote Factory
Within 24 hours after receiving his email, our engineer replied him with three customized sawdust dryer solutions based on the details mentioned in his email enclosed with some tips of how to maintain sawdust dryer.
How to Maintain a Sawdust Dryer?
Due to the nature of the material and the working principle of heat exchange, the daily maintenance of sawdust dryer is particularly important.
The bearing has the load of the whole machine; therefore, a good lubrication has a lot to do to the bearing service life. It directly affects the sawdust dryer service life and its running performance. Therefore, the lubricating oil is required to be clean and the seal must be good. Main parts of sawdust dryer that need oil filling:


(1)

rotating bearing;

(2)

roller bearing;

(3)

all gears;

(4)

movable bearing and sliding plane.
The newly installed hoops are prone to loosening and must be checked frequently.
Pay attention to the wear degree of the wearable parts and replace the worn parts in time.
Move away debris on the floor that set the device to avoid serious accidents caused by the obstructed bearing.
If the bearing oil temperature rise, the dryer must be stopped immediately to have a check.
A check and elimination should be paid immediately when the impact happened in gear operation.
Check the flexibility of computer board controls, fan and heat exchangers.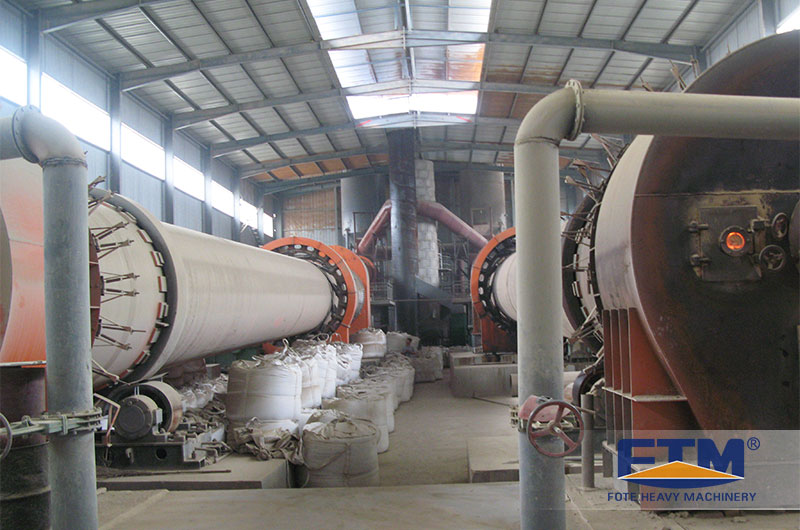 Fote Sawdust Dryer Customer Site
Sawdust Dryer Introduction
The sawdust dryer is generally a small-sized dryer with low production capacity, which is used for drying the materials such as sawdust and wood chips. It is often used in wood processing, compression plate making, charcoal briquette and so on.
In particular, when the biomass energy source like sawdust is converted into granular fuel, strictly controlling the moisture of the raw materials is primary. Thus, the dryer machine plays an irreplaceable role.
Rotary dryers and air-flow vertical dryers are often used to dewater sawdust. They work in roughly the same way, using the heat exchange between scorching wind and materials to reduce the moisture content. The main working mode is to increase the contact area by cylinder rotating so that it can achieve full drying effect.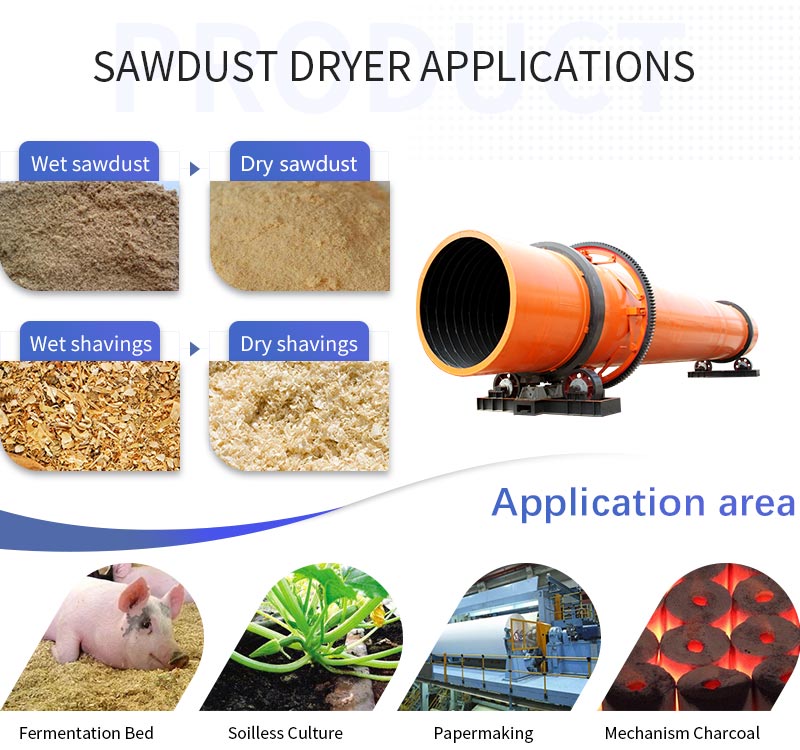 Sawdust Dryer Applications
Sawdust Dryer Manufacturer-Fote Machinery
Received the sincere suggestions and felt the profession of Fote engineers, this customer came to our factory and had a site visit last week. At the end of the two-day visit, he decided to introduce a sawdust dryer from Fote.
Fote has established the series of sawdust dryers with introduced international and modern technology from Japan, Germany, America and other countries. From the drying strength of 40% to 100%, Fote offers models of dryer machines for your choice.
For other more details including the latest quotation, please chat online with Fote professional engineers. They are ready to help you with free consultation 24X7.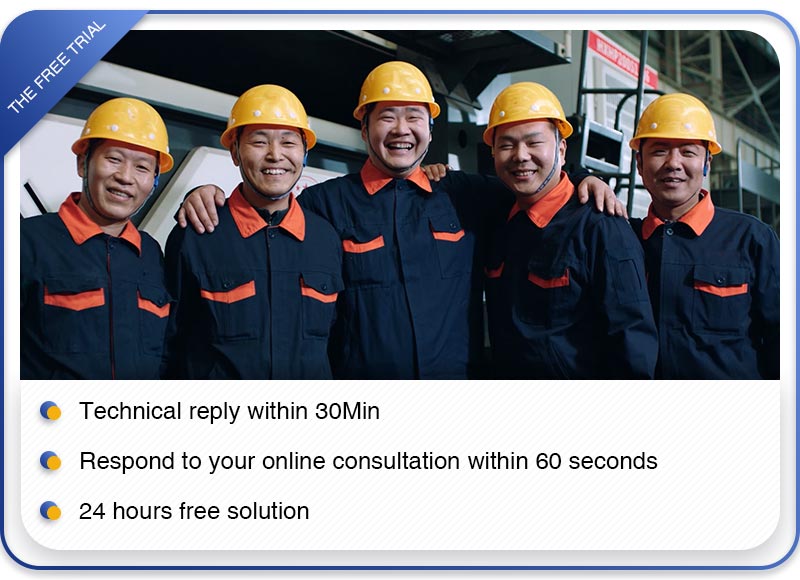 Fote Machinery Benefits