Preview
Recent, Fote received the product feedback from Philippine on jaw crusher and Symons crusher line which is installed about one year ago for pebble crushing.It was mentioned in the feedback that for over one year, this pebble crushing line has worked well with zero failure rate. During the early operation, the operators were not that familiar with the rules. In addition to careful operation training, Fote engineers also offered patient online guidance on operation and attentions.
Jaw Crusher and Symons Crusher Line
This crushing line with a production capacity of 100TPH is mainly composed of a jaw crusher and a Symons crusher equipped with belt conveyor, vibrating feeder and vibrating screen, etc. Finished pebble products are mainly used in building materials production with sizes of 15mm, 20mm, 30mm.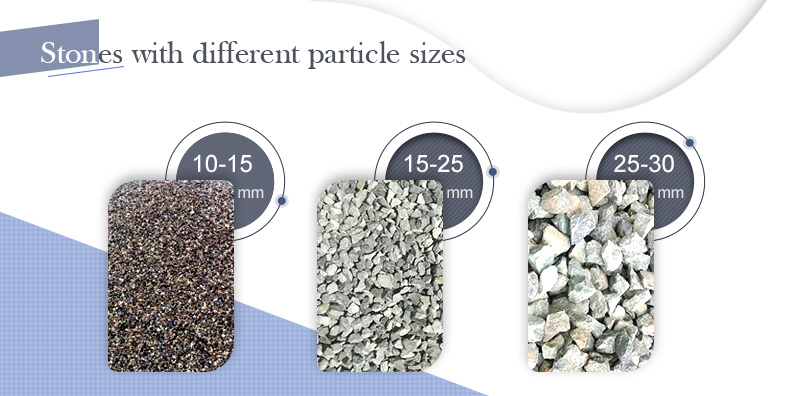 Finished Pebble Products
About half a year ago, our Philippine customer found a video about Fote solution and chatted online with our sales. After offering details including the quarry environment, their budget and other project need, they received two solutions within 24 hours. Half a month later, they took a plane to China and paid a site visit to Fote crushing equipment workshop.
Compared with other manufacturers, they decided to introduce a crushing line from Fote. After two-week delivery, Fote engineers provided site installation instruction and operation training. This production line is highly praised by the Philippine customer for its few dust releasement, stable performance and low maintenance cost.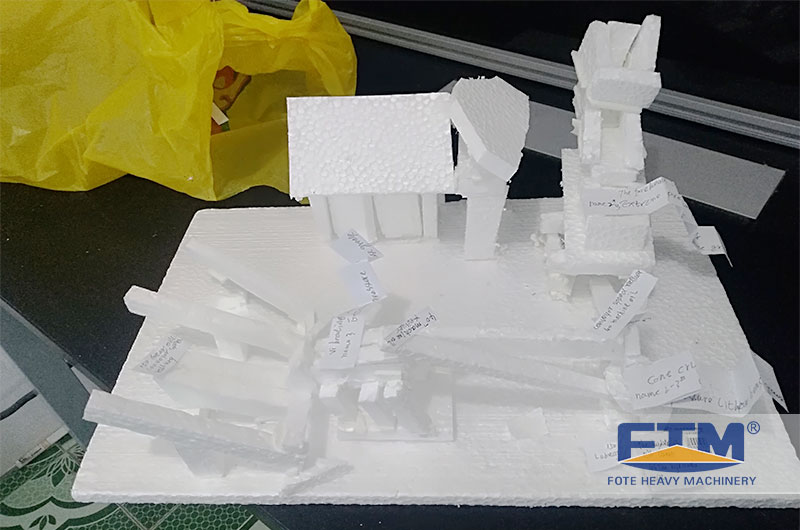 Fote Solution for Pebble Crushing Line in Philippine
Jaw Crusher and Symons Crusher in Pebble Crushing Line
Large pebbles cannot be crushed directly by Symons crusher, for which the jaw crusher and the Symons crusher need to be grouped to finish the whole crushing.
First-Stage Crushing Equipment---Jaw Crusher
In this pebble crushing line, the jaw crusher plays a role of coarse crushing. Jaw crusher mainly breaks the raw material by the impact from the movable jaw to the fixed jaw. Next, the vibrating screen will separate particles that meet the Symons crusher feed port size. Belt conveyor takes the responsibility to send them into the cone crushing cavity.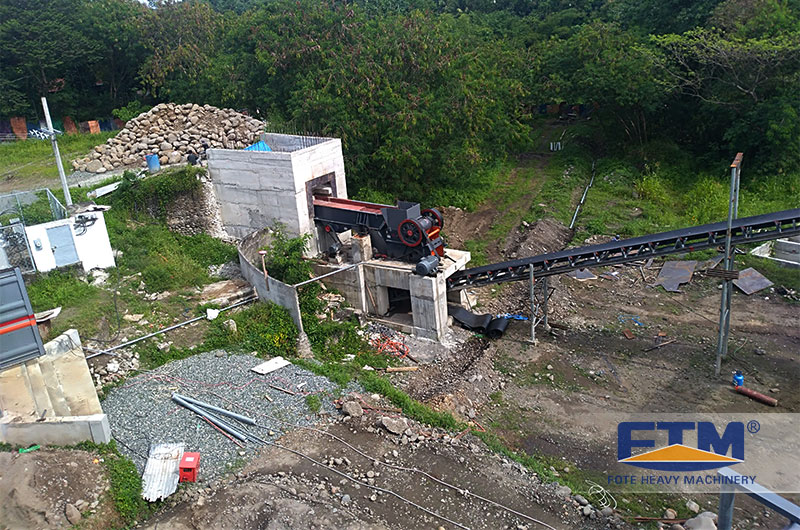 Jaw Crusher in Pebble Crushing Line
Medium-Stage Crushing Equipment---Symons Crusher
Symons crusher uses the eccentric motion of movable cone to break the materials, while at the meantime, tangential motion of the movable cone and fixed cone helps to finish the crushing. The finished products are screened to meet the requirements of different granularity, and the conveyor belt transports them to storage areas separately.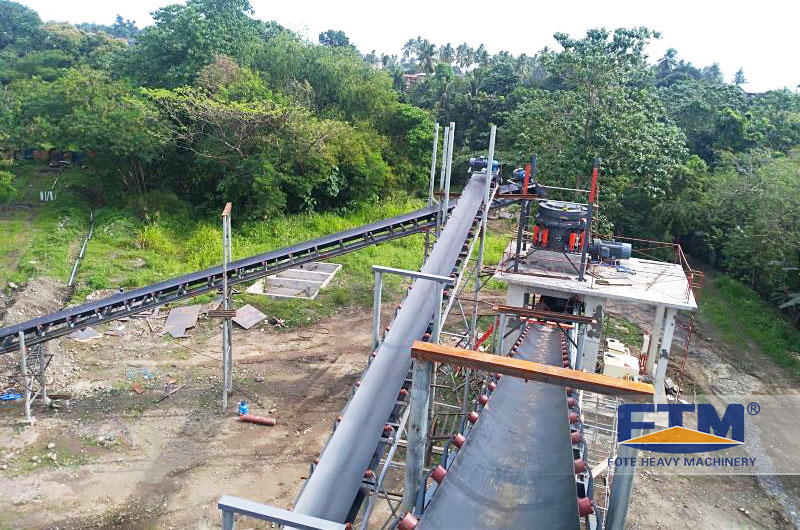 Symons Cone Crusher in Pebble Crushing Line
Fote offers customized crushing line solutions according to your detailed requirements. Please chat online with Fote professional engineers or email at quote@sinoftm.com for the latest quotation and discount.