Introduction to Raymond Mill
Raymond mill is also called Raymond roller mill or Raymond grinding mill, which is one of the most widely used grinding equipment.
As one ancient grinding equipment, from its birth in 1906, Raymond mill has experienced generations of upgrading and the grinding technology has become more and more mature.
The new type of Raymond mill has a stronger grinding force with a protection device. Besides, the adjustment of the product fineness and the capacity can be finished during the Raymond mill operation.
In the beginning, Raymond grinding mill is only used as the coal grinding machine. While nowadays, the Raymond mill has been applied in all walks of life, especially in mines, chemical plants, pharmaceutical industry, refractory material factories, cement plants, etc.
Sometimes, Raymond mill can replace the ball mill, the latter of which has a higher cost. It realizes a highly efficient closed-circuit ultra-fine grinding, which ensures the final grinding effect.
Factors on Raymond Grinding Mill Capacity
There are many factors on Raymond mill, the direct ones of which are the material hardness, the material moisture, the finished product requirement, etc.
Material hardness: The harder the material is, the more difficult for the Raymond mill to grind, and the parts wearing is more severe.
Material moisture: If the material contents more water than about 6%, it is easier for the grinding chamber and the feeding system to be stuck. This will surely result in a reduction in the grinding capacity of Raymond mill.
Final product requirement: As the saying goes, soft fire makes sweet malt. When a smaller particle is required, the capacity of the Raymond roller mill is decreased accordingly.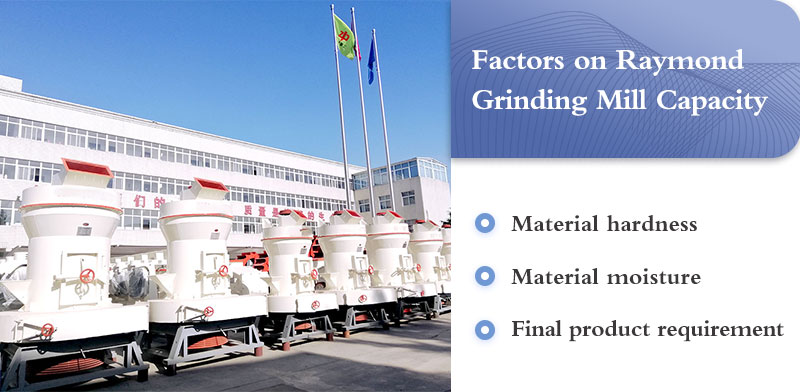 Factors on the Grinding Effect of Raymond Roller Mill
Other factors on the grinding of Raymond mill are the shovel blades, grinding rings, and the number of grinding rollers. Fote has types of Raymond mills for sale with a different combination of main wearable parts:
3 rollers
4 rollers
5 rollers
6 rollers
other customized types…
Here we go to get close to the Raymond mill working sites to see types of Raymond mills meeting different customers' requirements.
Classic Cases
One of the most widely used grinding machines is Raymond mill. It has a lower cost than ball mill and smaller particle size than sand making machine.
Thanks to the modern technology and high-quality grinding solution, Fote Raymond roller mill is widely welcome. And it has been exported to countries and places around the world, such as India, Ghana, Indonesia, Pakistan, Vietnam, the United Arab Emirates, etc.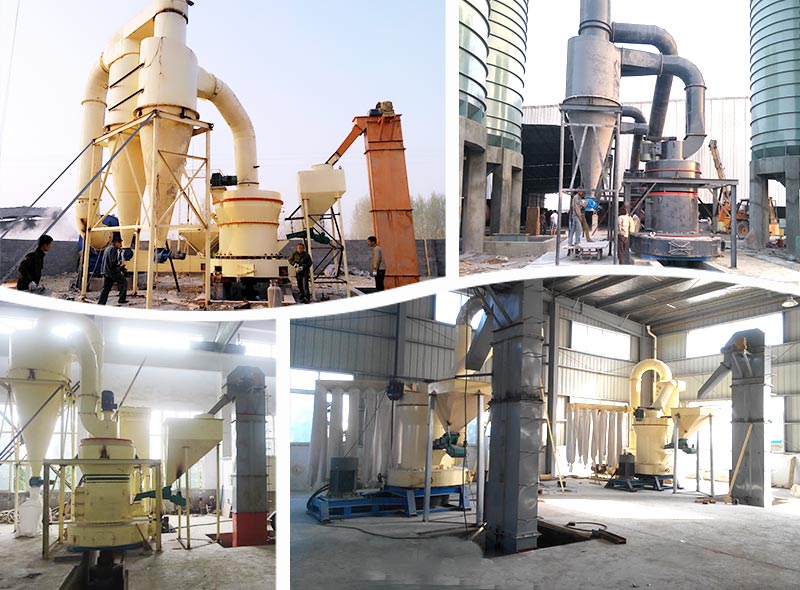 Fote Raymond mill is exported globally
Fote 4R Raymond Roller Mill in India
Mr. Arnav in India has a coal plant. Coal needs to be ground into powder to improve the combustion efficiency. 3 years ago, he found Fote engineers on the Internet and provided requirements.
After several rounds of communication, Mr. Hashemi was presented with an efficient plan within the budget, including a 4R Raymond mill.
Coal grinding line in India
Processed material
Coal
Capacity
50TPD
Feed size
20mm
Discharge size
325 mesh
Customer Feedback
This is the first time for us to contact Fote Machinery. Their professionalism and patience make us feel at ease. The coal powder produced by Fote Raymond mill meets the fineness requirements well. Our clients keep placing orders with us.
Besides, thanks very much to engineer, Alan Lee for his patience.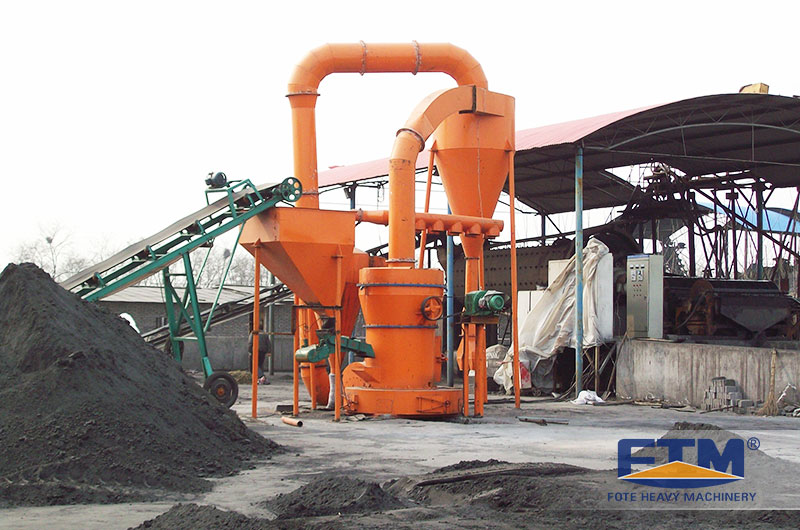 Fote Raymond mill in India

Fote 6R Raymond Grinding Mill in Morocco
Morocco is a country rich in phosphate ores. The processed carbonate can be used in the chemical fertilizer industry, refractory materials, electroplating industry, metallurgy and other industrial fields.
Mr. Mohammed wanted to invest in a phosphate production line. By the introduction of a friend, he got to know about Fote Machinery. Knowing the requirements, our engineers offered a phosphate grinding line within 24 hours, which is still operated well.
Details of phosphate grinding line in Morocco
Processed material: Phosphate
Capacity: 20TPD
Feed size: 30mm
Discharge size: 100 mesh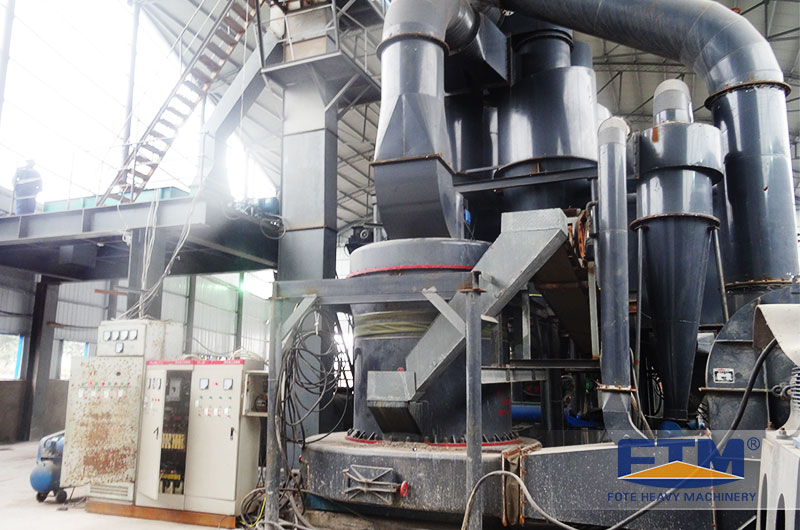 Fote Raymond mill in Morocco

Benefits of Raymond Roller Mill
As mentioned above, during the over one century since the invention of Raymond roller mill, engineers have carried out many modifications according to the industrial production needs.
Therefore, Raymond grinding mill is performing better and better than before, which yields popularity among grinding plant investors.
The difference in New Raymond Roller Mill and The Traditional Type
Compared with the traditional Raymond mill, the new generation Raymond mill has absolute advantages.
1. The finished particle size of the new R-type Raymond mill can be adjusted arbitrarily within 80-325 mesh, and some materials can be ground up to 600 mesh.
2. With the improvement of advanced technology, the collecting efficiency of qualified powder is higher than the traditional Raymond mill and over-grinding is avoided;
3. Structural improvement reduces the overall energy consumption and the failure rate.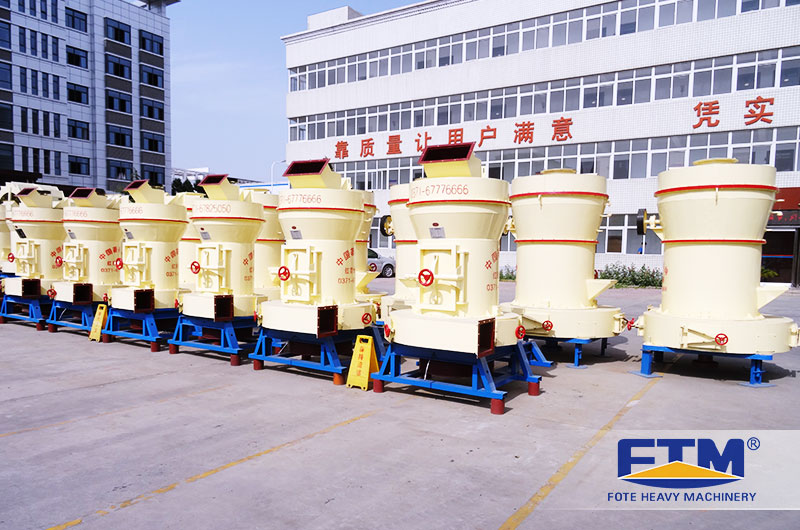 Raymond mill in Fote factory
Applications of Raymond Grinding Mill
Raymond grinding mill can process over 200 kinds of non-flammable and non-explosive materials. The materials Mohs hardness is no higher than 9.3 and the humidity is less than 6% (a small floating can be handled).
If the material humidity is too high, natural drying is recommended for a small-capacity grinding line; while a small-type rotary dryer is recommended for a large-capacity grinding plant to dewater the materials.
Many kinds of materials can be processed by Raymond mill. They can be dolomite, kaolin, gangue, fly ash, bentonite, gypsum, limestone, coal, slag, mica, etc.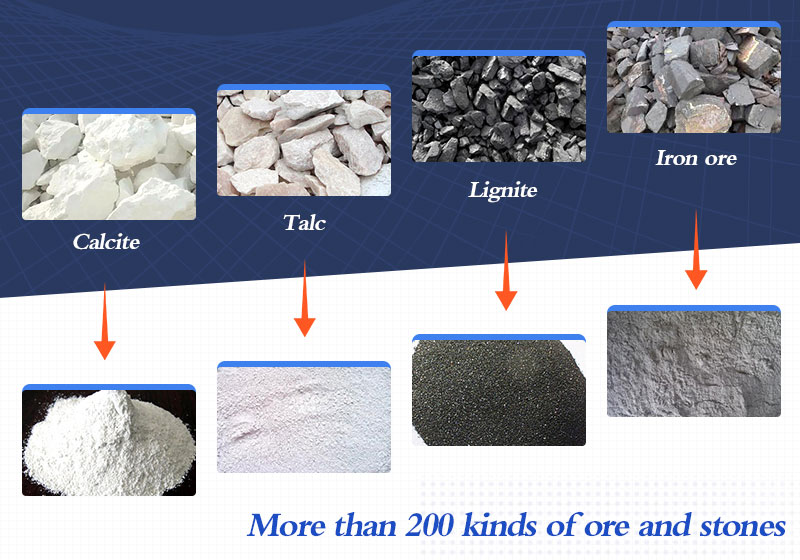 Examples of applied materials of Raymond roller mill

Generally speaking, the main applied areas of Raymond roller mill are as follows:
1. In the coal industry and power plant, Raymond mill can be used to prepare pulverized coal and improve its utilization efficiency;
2. In the chemical industry, refractory materials and other fields, Raymond mill can be used for production
3. In the field of cement plant, dry mortar and building materials, Raymond roller mill can process limestone, etc. for the production of concrete and other building materials.
4. In the metallurgical industry, Raymond mill can process slag, which is used for metal recovery to improve the service efficiency of metal ore.
Different types of Raymond grinding mills are needed in different materials processes.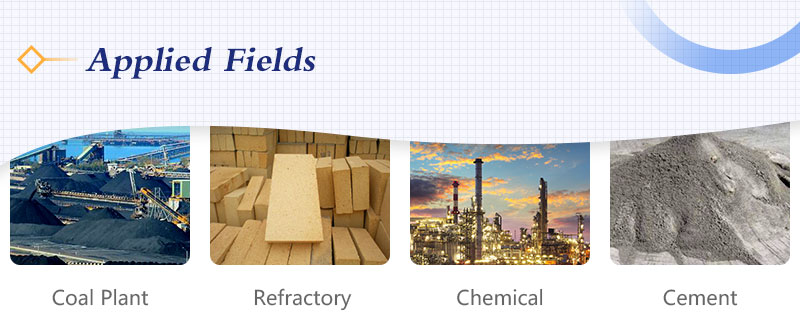 Applied fields of Raymond grinding mill

Working Principle of Raymond Mill
Raymond mill has a compact structure. The main parts are shovel blades, grinding rings, grinding rollers, analyzer, fan and so on.
The whole process is divided into two stages, the grinding process and powder separation process. The former is completed mainly by grinding rings and grinding rollers. The latter is finished by the separator.
Grinding Process of Raymond Roller Mill
Grinding rollers hanged on a pulp frame roll around the central axis, which is driven by the gears. At the same time, these rollers rotate on their axis.
The materials are fed into the grinding chamber of the miller by feeding hopper.
Under the effect of centrifugal force, grinding rollers press the grinding rings. The materials are bladed up to the space between the rollers and the rings.
Then the grinding process is completed by the compaction between the rollers and the grinding rings.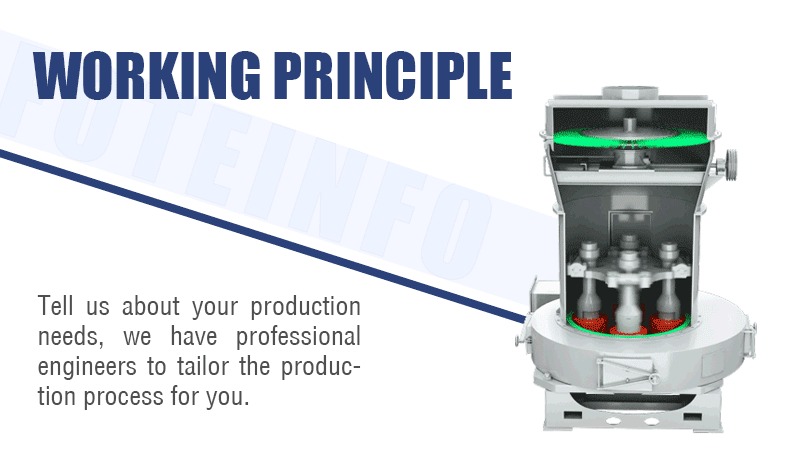 Air Separation Process of Raymond Grinding Mill
Air from the fan blows the ground powder up and into the analyzer. Qualified powder flow into the collector, while those are not back to the grinder to have one more process.
The air goes back to the fan through the return flue up on the cyclone collector. Air goes in circulation and the extra will be blenched out into another cyclone collector where the waste air is purified.
Raymond Mill Manufacturer
Fote Machinery is a professional Raymond roller mill manufacturer integrated the consultation, solution, installation guidance and after-sale service. We have a specialized grinding machine R&D institute with over 360 skilled engineers to help you solve any issues on grinding.
You can contact us online or leave your issue on the message board below. Sending an email at quote@sinoftm.com is also available. We will reply to you ASAP with Raymond mill price and the flow chart.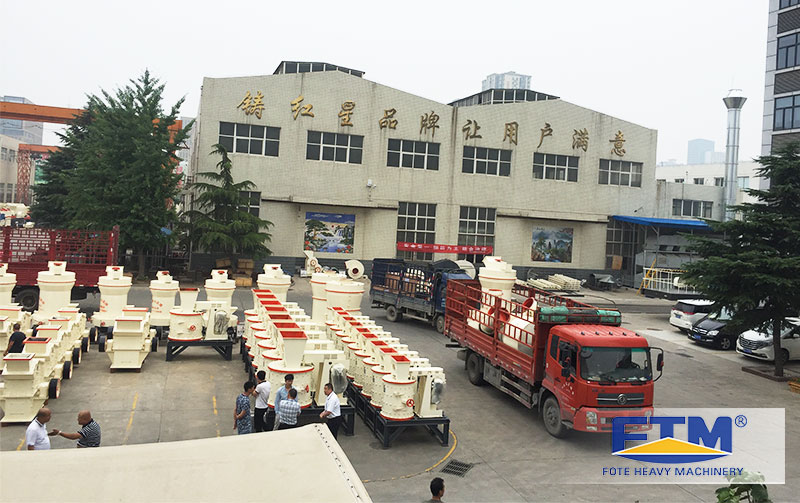 Shipment of Raymond mill

General Specification
| | | |
| --- | --- | --- |
| Model | 4525 | 4119 |
| Feeding Size(mm) | ≤30 | ≤25 |
| Output Size(mm) | 0.173-0.044 | 0.173-0.044 |
| Shift Output of Different Material Fineness(t) | 16-176 | 8-78 |
| Rotation Speed of Central Shaft(r/min) | 82 | 105 |
| Ring Diameter(mm) | 1770 | 1400 |
| Roller Diameter(mm) | 450 | 410 |
| Roller Height(mm) | 250 | 190 |
| Main Motor(kw) | Y315M-4-132 | Y280S-4-75 |
| Fan Motor | Y315M-4-132 | Y280S-4-75 |
| Analyzer Motor | YCT250-4A-18.5 | YCT200-4B-7.5 |
Note: Data may change for the improving technology; we reserve the right of changing without notice; Machine performance may vary depending on application; for more details, please chat online with Fote engineers.
Model
Output Size
(mm)
Shift output of different
materia fineness(t)
4525
0.173-0.044
16-176
4119
0.173-0.044
8-78
Note: Data may change for the improving technology; we reserve the right of changing without notice; Machine performance may vary depending on application; for more details, please chat online with Fote engineers.