What is Ultrafine Mill?
Adopting advanced German technology and coupled with our engineers' experience, Fote developed a new type grinding machine, Ultrafine Mill, from Raymond mill. FTM ultrafine grinding mill has a large production capacity, wide application and reliable performance. This series of grinder can process over 200 kinds of materials under 7-degree Mohs hardness. Generally, ultrafine mill is also called ultrafine grinding mill or ultrafine mill grinder.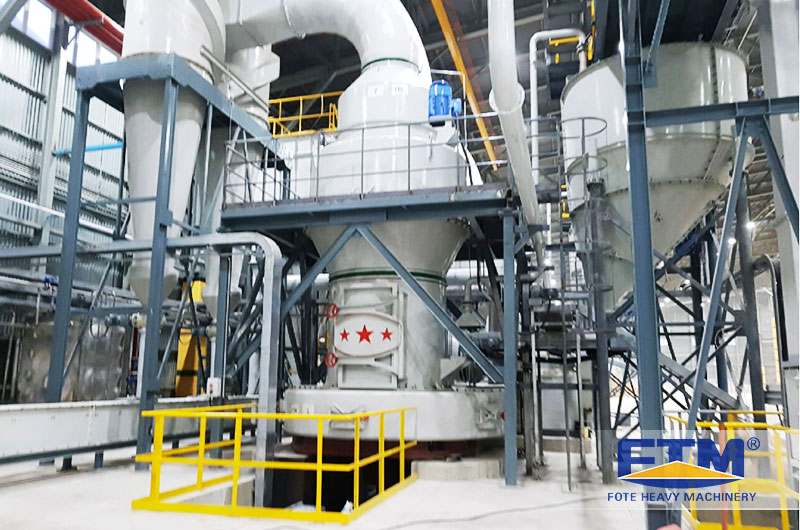 HGM Ultrafine Mill Ready for Work
Applications of Ultrafine Grinding Mill
As a kind of Raymond mill, ultrafine mill grinder finds a wide application for powder making in metallurgy, building materials, chemical industry and mining industry, such as silica/quartz, feldspar, talc, bauxite, slag, activated carbon, dolomite, yellow iron oxide, kaolin, coke, clay, bentonite, basalt, gypsum, graphite and other inflammable materials with under 7-degree Mohs hardness and below 6% humidity.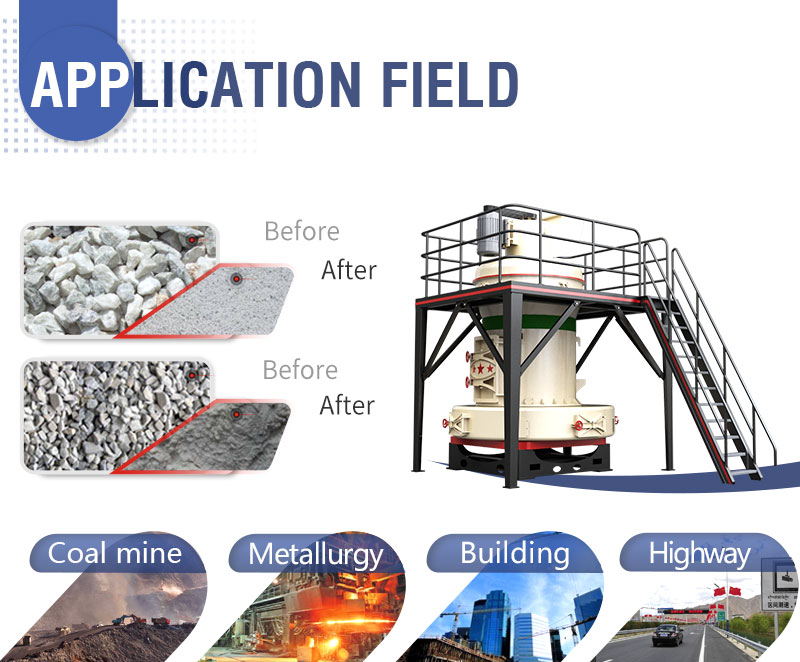 Application of HGM Grinder
Working Principle of HGM Powder Grinding Mill
Large-sized materials are crushed into smaller pieces and lifted up to hopper by the bucket elevator, then fed into the body. Gears drive rollers and the central axis roll at a high speed on their own axis. Meanwhile, the rollers rotate around the central axis. With the effect of centrifugal force, small-sized materials are bladed up and ground by the rollers which are pressing on the rings toughly. Those qualified powder will be gathered and blown out of the machine. Those do not comply with the requirement will be back to the roller and be ground one more time. The extra air generated during the process will be purified by the bag dust collector and then blenched out.
Structural and Technical Advantages of Ultrafine Grinding Mill
Ultrafine mill is mainly composed of the body, analyzer, fan, micro-powder cyclone separator, product cyclone separator, wind pipe, etc. Compared with Raymond Mill, ultrafine mill has the following advantages:
Large application. Modular design of the powder concentrator allows an adjustable fineness of different materials;
Fine powder diversity control. The powder concentrator has a function of variable frequency, which gives a control on the ground materials;
Easy and convenient maintenance. Advanced sealing technology assures a long period of refueling maintenance, which is low-cost;
Automatic dust removal. Pulse dust removal is adopted to realize an automatic operation. It is a technical process of manpower-saving.
High production and efficiency. Ultrafine grinding mill uses spring booster, increasing the grinding force.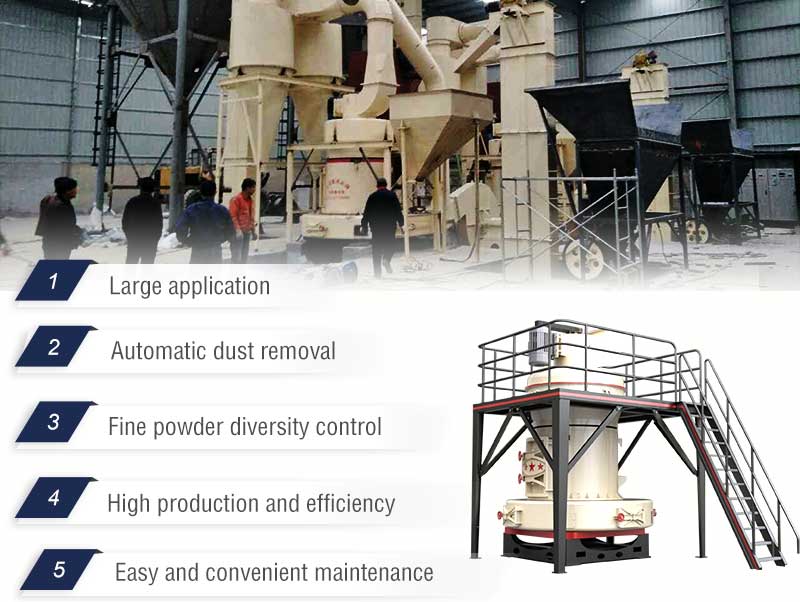 Classic Case of Ultrafine Grinding Mill
FTM Ultrafine Grinding Mill in Pakistan for limestone with a capacity of 30TPH, feeding size of 2-3mm and discharging size of 0.2mm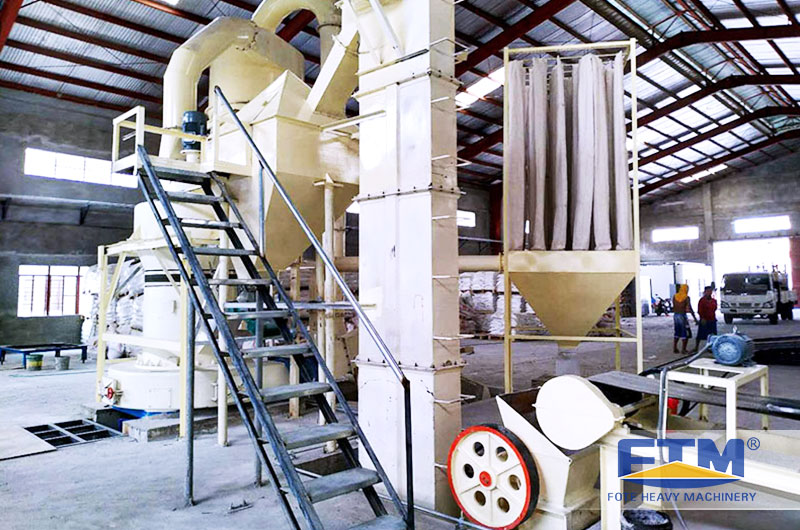 HGM or European Grinder in Pakistan
Fote Machinery is one of the large-scale joint-stock enterprises in China, which is the integration of scientific research, production and sales for crusher, grinding mill and sand production line, etc. We can offer customers free consultation on full ranges of crushing line like sand making line, stone production line and all kinds of grinding equipment, such as ultrafine grinding mill, ball mill, tube mill, cement mill, Raymond mill, wet/dry grinding mill, and so on. Your inquiry is much welcome!
General Specification
Type
HGM100
HGM120
HGM130
HGM160
HGM175
Feeding
size (mm)
<20
<20
<25
<30
<35
Size of finished
product (mm)
0.25-0.015
0.25-0.015
0.25-0.015
0.25-0.015
0.25-0.015
Shift output
of different
material
fineness (t/h)
0.8-6
1.2-8
1.8-12
2.8-20
3.5-25
Rotate speed of
central shaft (r/min)
140
140
105
82
75
Diameter of
pulverizing ring (mm)
1075×200
1280×240
1400×240
1770×280
1900×300
Diameter of pulverizing
roller (mm)
320×200
370×240
410×240
450×280
500×300
Main
Motor (kw)
37
55
75
132
160
Fan
Motor (kw)
45
55
75
132
160
Analyzer
motor (kw)
11
15
18.5
22
30
Type

Feeding size(mm)
Shift output
of different
material
fineness (t/h)

HGM100

<20

0.8-6

HGM120

<20

1.2-8

HGM130

<25

1.8-12

HGM160

<30

2.8-20

HGM175

<35

3.5-25