Abstract: you can see a brief analysis of the bauxite world distribution including the overview of bauxite mining in Guinea, Indonesia, and other countries. Besides, you will be acquainted with the bauxite application and know the bauxite ore dressing process as well as methods to improve the added value of bauxite ore.
Introduction to Bauxite
Properties of Bauxite
In nature, aluminum minerals and rocks are abundant. While so far, bauxite is the only raw material that has the value of commercial exploitation. Bauxite is an aluminum-containing ore that can be used to produce alumina and aluminum.
Bauxite
Formula
Al (OH)3
Shapes of aggregates
Radio luminescent fibers, scales, crusts, beans, pellets or fine-grained clay masses
Color
White, light grey, light green, light red
Mohs hardness
2.5-3.5
Impurities contained

Fe2O3,Ga2O3,CaO、MgO、SiO2
Bauxite Concentrate Powder Application
Bauxite refers to the ore that can be used in industry, which is mainly composed of minerals like hydrargillite and monohydrate bauxite ore. Bauxite is the best raw material for the production of metal aluminum. While bauxite is mostly used in metal production, the application in non-metallic fields also has an impressive performance.
There are some examples of concentrated bauxite powder applications.
Aluminum industry. Bauxite is used in the aluminum industry to produce concentrate bauxite powder and metal aluminum which is the raw material in national defense, aviation, automobile, electrical appliances, chemicals, daily necessities, and other fields
Precision casting. Bauxite clinker is processed into concentrate fines for casting in military industry, aerospace, communications, instrumentation, machinery and medical equipment departments, etc.
Aluminum silicate refractory fiber. It can be produced into fiber blanket, board or woven cloth to take place of firebrick which is used as the high-temperature furnace lining in smelting, chemical industry, glass, and other industries. Besides, firefighters can make clothes out of refractory fabric.
Bauxite clinker can be used as raw material with magnesite and an appropriate binder to improve the performance of the whole barrel lining.
Dressed bauxite ore can be used to produce various compounds used to make aluminum in alumina cement, abrasive materials, ceramic and chemical industries.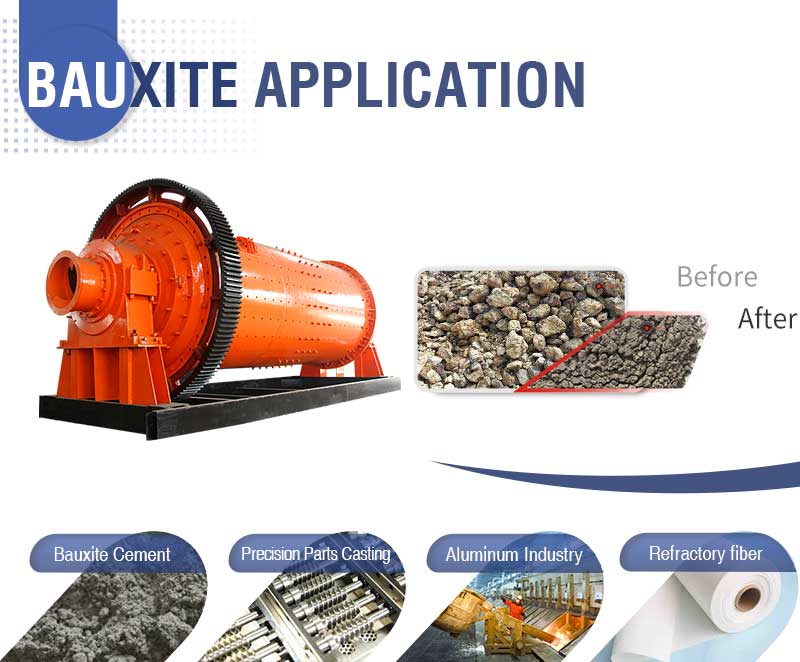 Applications of Bauxite Processed by Ball Mill
Global Bauxite Resources Status
The global bauxite metallogenic belt is mainly distributed in Africa, Oceania, South America, and Southeast Asia. From the national distribution, bauxite are mainly in Guinea, Australia, Brazil, Jamaica, Vietnam, Indonesia, among which the total reservation of proven bauxite in Guinea (7.4 billion tons), Australia (6.2 billion tons) and Brazil (2.6 billion tons) and Jamaica (2 billion tons) has accounted into about 65% of the world's bauxite total reserves.
Here is a brief analysis of bauxite ore in several countries that have large bauxite production in the world.
Bauxite Resources in Guinea
Guinea has 25 billion tons of bauxite, about a third of the world's total reserves as well as the world's largest. In addition, the bauxite grade in Guinea is up to 58-62% (Al2O3 content). Known as "Bauxite Kingdom", Guinea has extensive bauxite ore distribution in almost all the whole country. The main distribution areas are Boke district, Futa Jallon plateau region and upper Guinea in the north. Boke district holds 50% of Guinea's total reserves. The half is in the other two districts.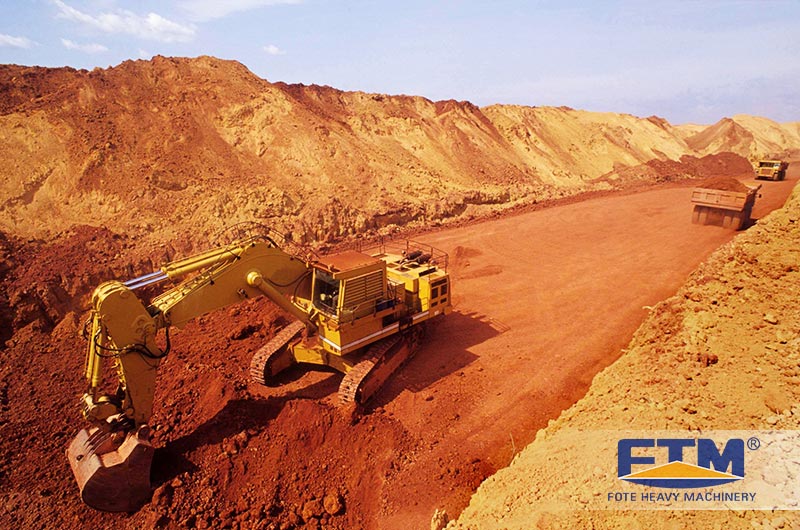 Source: Sarmin Bauxite
Benefits of Bauxite Mining in Guinea
√ With about 25 billion tons of bauxite ore, Guinea owns an abundant reservation.
√ There are relatively perfect mining legislation and overseas investment filing as well as preferential policies to attract foreign investment.
√ Bauxite mining is in the early stage of development and has great potential.
Risks of Bauxite Mining in Guinea
! Guinea's mineral exploration degree is relatively low and the mining industry is not very mature.
! There lacks skilled technical personnel and professional training is generally needed before the post.
! That the whole mining industry is unstable and working conditions are not perfect makes it easy to lead to workers strike.
! Due to the influence of climate and natural environment, fieldwork is difficult.
Bauxite Resources in Indonesia
Indonesian bauxite resources are mainly distributed in Bangka island and Belitung island, West Kalimantan Province and Riau Province. At present, the bauxite mining is mainly carried out by the Indonesian State-Owned Mining Company in Pulau Bintan of Riau Province and West Kalimantan Province.
On January 12, 2014, the Indonesian government issued relevant policies banning the export of raw ore to encourage local enterprises to conduct smelting and processing. This arrangement on one side raised the added value of products, and on the other promoted employment and economic growth.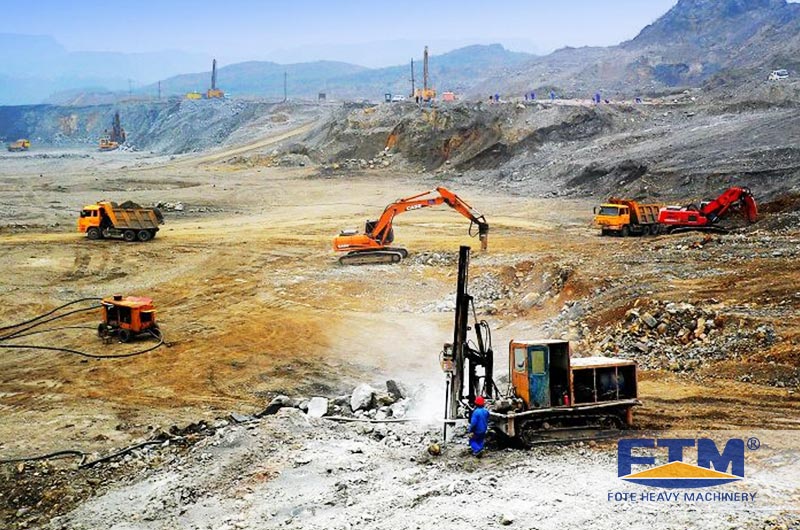 Source: Net

As the ban takes government tax revenue and jobs as a cost, Indonesia eases the limitation of the export of partial raw ore and semi-processed products. Bauxite is included. Concentrate ore export is allowed under certain conditions.
30% of the smelting capacity must be used for processing low-grade ore, while the rest can be used for exported ore products;
The smelting project must be finished within 5 years and checked by the Indonesian government every 6 months. Otherwise, the project will be disqualified.
Bauxite Resources in India
Bauxite in India is an eluvial deposit produced by weathering. It is widely-distributed Orissa and Andhra Pradesh on the east coast. The total area of the ore belt is 25,000 square kilometers, accounting for more than 60% of the proven bauxite reserves in India. It is mainly hydrargillite with a 45-55% grade (Al2O3 content).
There is great potential for laterite alumina in India. The laterite alumina is used in refinery production after being crushed and screened to remove partial silica. In 2016, only on the east coast there are 2,363 tons of proven hydrargillite resources and 957 tons of potential ore reserves, accounting for 80% of India's proven bauxite reserves.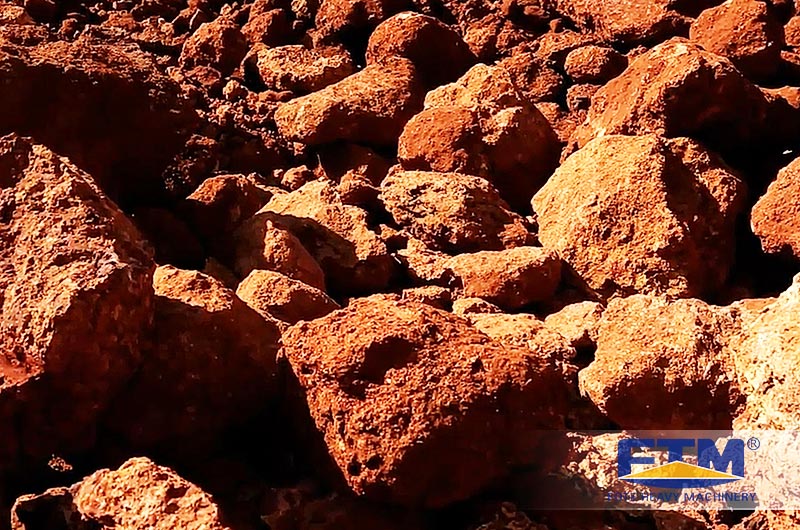 Source: Net

India's bauxite market is doing well. While the investor shall keep a wary eye on the downside risk that tighter environmental laws and tribal tensions could slow new projects. On the upside, the Indian government has launched a series of policies to support the development of the domestic aluminum industry. Indian bauxite production is expected to grow to 50.7 million tons by 2027.
Bauxite Resources in Australia
Bauxite in Australia is extremely rich with high grade. Besides, it is mined easily owing to the shallow buried bed. For all these reasons, Australia is one of the most important bauxite suppliers in the world.
Bauxite resources in Australia are mainly concentrated in three areas: the Gulf of Carpentaria, Weipa, and Gove in northern Queensland; the darling mountains in the south of Perth; Mitchell Plateau and Cape Bougainville in northern western Australia. Among them, Weipa in Queensland is a world-class mining area.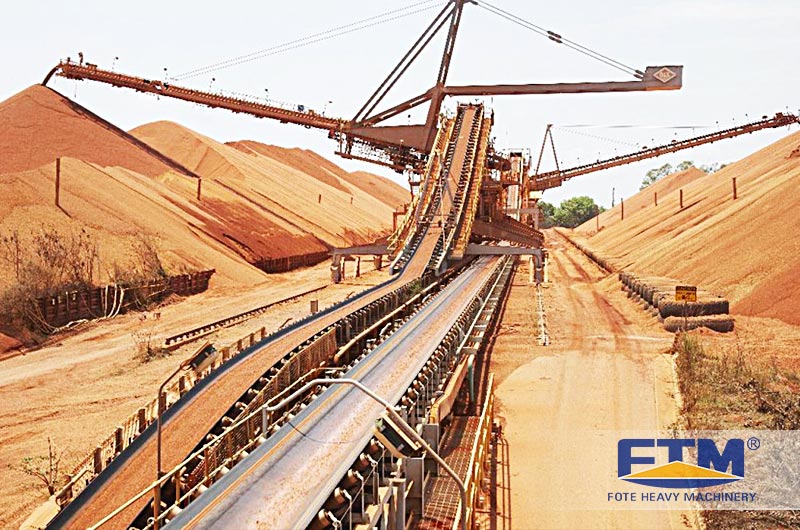 Source: Net
Bauxite Process Equipment
Although the bauxite mining situation varies from country to country, the research of bauxite application and process in the world has not stopped. At present, the processing methods are mainly fine grinding, flotation, concentration, drying, and briquette.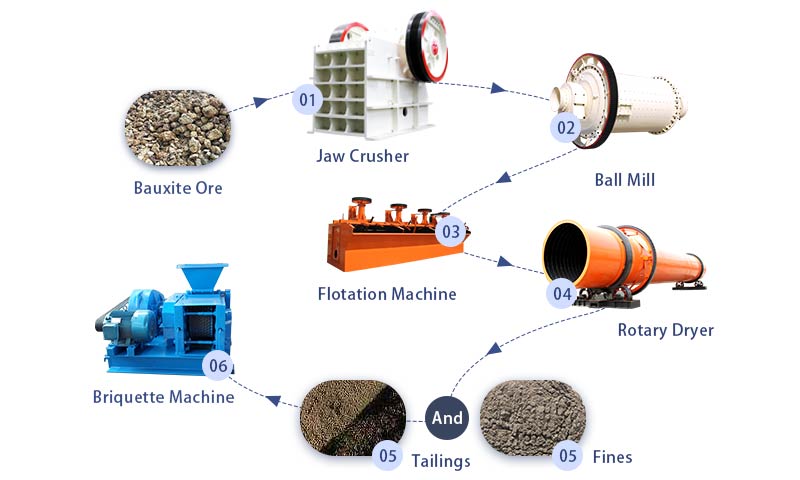 Bauxite Dressing Plant Flowchart
Bauxite Ore Process Equipment
Grinding- Bauxite Ball Mill/Raymond Roller Mill
Because the bauxite is of 2.5-3.5 Mohs hardness, ball mill or Raymond roller mill are alternative for the raw ore treatment. If the bauxite ore size is too large, a jaw crusher can be used to break the raw material before grinding to meet the feed requirements of the ball mill or Raymond mill.
Bauxite Ball Mill
Bauxite ball mill is composed of a rotary system, discharging system, feeding system, bearing system, transmission system, and lubrication cooling system. It mainly uses the mutual extrusion and grinding from grinding media to the raw bauxite ore. The grinding media is generally a same-sized steel ball.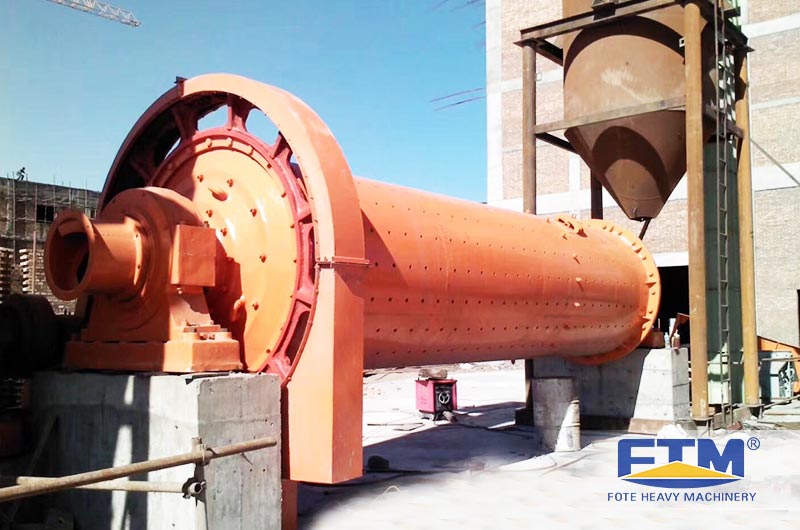 Fote Bauxite Ball Mill Site
Bauxite Raymond Roller Mill
The raw bauxite ore is sent to the calciner for high-temperature calcination, and some of them can also be dried. The calcined material is crushed by a jaw crusher or a hammer crusher and sent to a bauxite Raymond mill. When the Raymond mill works, the whole grinding, grading, and other operational processes are completed automatically by the mill. Qualified bauxite concentrate powder is released by the discharge valve.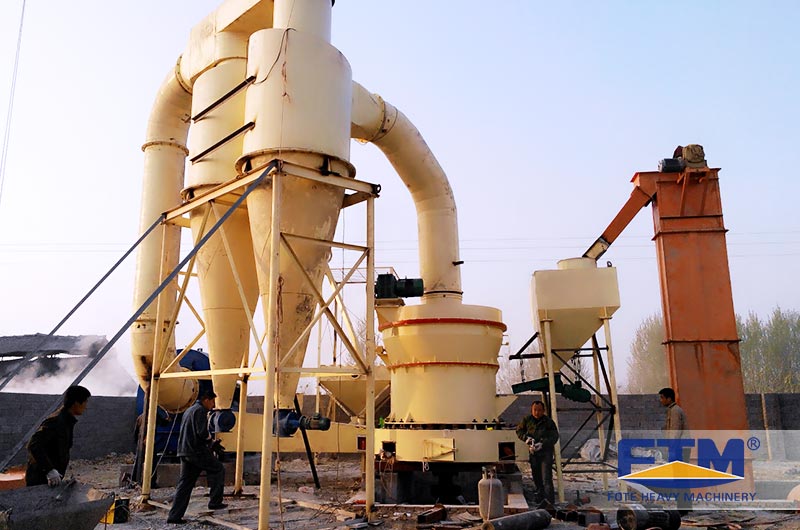 Fote Raymond Roller Mill
Flotation-Bauxite Flotation Machine
Usually, milled bauxite concentrate fines have a low grade. Then flotation will play its part to improve the grade. Here the grade is mainly increased by flotation reagents. Stirring occurs in the machine to fully mix the reagents and bauxite raw ore and thus separate the bauxite concentrate fines.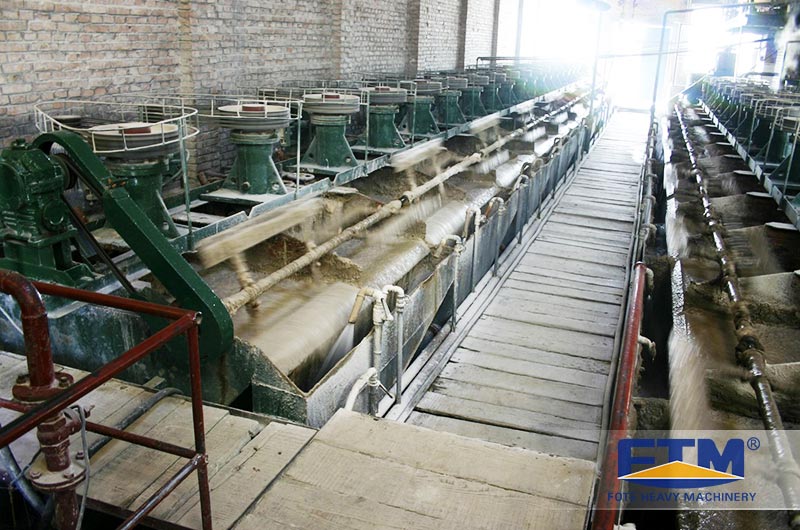 Fote Bauxite Flotation Machine Site
Drying-Rotary Dryer
The bauxite concentrate powder selected by the flotation machine generally has high humidity. There usually equips a rotary dryer in the bauxite flotation line according to the production capacity. The rotary dryer is mainly used to dewater wet bauxite concentrate powder by the rotation of the drying cylinder. This inclined cylinder realizes the forward of the material to increase the heat exchange between the hot air and the raw material.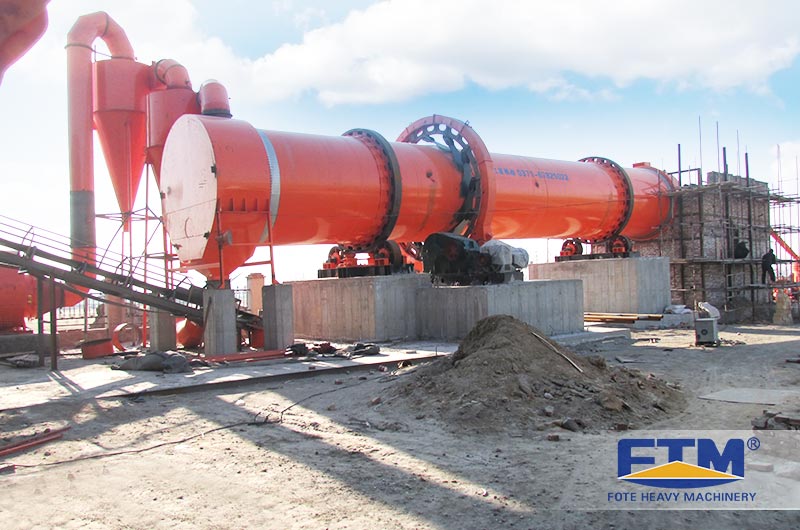 Fote Rotary Dryer Customer Site
Bauxite Ore Tailings Process Equipment
Depending on the grade of the ore, it takes 4-6 tons of bauxite to produce 2 tons of alumina, which is then smelted into about 1 ton of aluminum. Bauxite ore itself is harmless. While in aluminum smelting, the forming process will produce a variety of by-products including bauxite dust, which does harm to the environment.
As the main by-product of the aluminum industry, aluminum dust is produced in all the processes in which aluminum melting. The aluminum content in bauxite dust accounts for 1-12% of the total aluminum loss in the whole production. But bauxite dust contains a lot of fluorides, cyanide, aluminum carbide, aluminum nitride, and other toxic and harmful substances. In the past, aluminum slag was regarded as waste, which not only caused a waste of aluminum resources but also environmental problems.
Bauxite Dust Application
Metal aluminum and calcium aluminate. Aluminum dust can be recovered by the plasma dissolution method. Aluminum and calcium aluminate are obtained. This method can achieve an aluminum recovery rate of 90%. As slag, calcium aluminate can also be sold.
Ceramic plain brick. This product can be made by pressing molding with bauxite ash as the main raw material and other materials including a certain amount of clay, quartz, and additives. This kind of brick has 30%~50% porosity, >20MPa bending strength and >60MPa compressive strength.
Mixed with silica powder, bauxite ash is sintered at 1350°C to make the pavement material. Its hardness is 1.5 times that of the ordinary pavement material and its skid resistance is 1.2 times that of the ordinary pavement material.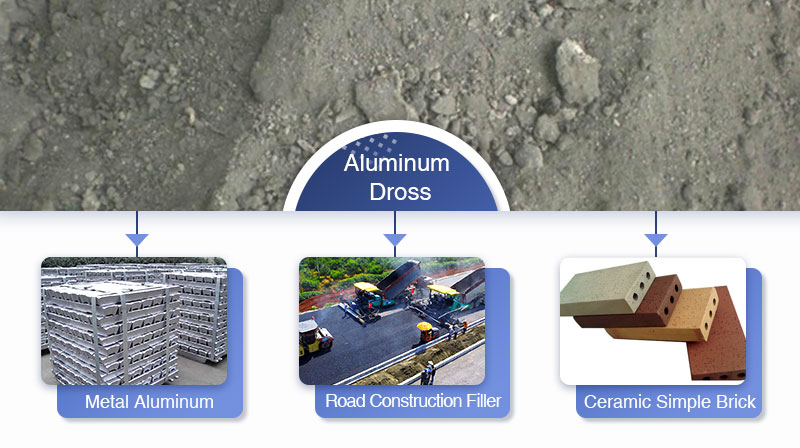 Bauxite Dust Applications
However, aluminum dust particles are small. It is difficult to preserve and transport. Before storage and transportation, the briquette process, also called the ball press process, is generally needed.
Briquette- Bauxite Concentrate Powder Briquette Machine
As a metal powder ball press machine, the bauxite briquette machine is mainly used for press bauxite powder and bauxite dust for directly furnace smelting and improving the added value. All metallurgical industry waste, auxiliary materials need to be on the furnace, all need metal powder press ball machine to complete.
Metal ball press is mainly used to use two rollers on the material forced high pressure, pressed into a ball. The roller skin of these two pairs of rollers is made of 65 manganese steel, the hardness of which can reach above 58 degrees after special heat treatment.
In Bahrain, customers have introduced aluminum ash ball presses to facilitate the storage and transportation of aluminum ash produced during aluminum smelting. The pressed aluminum ash is round, with a diameter of about 30mm. Generally, ball press manufacturers will provide different shapes and specifications of the ball press.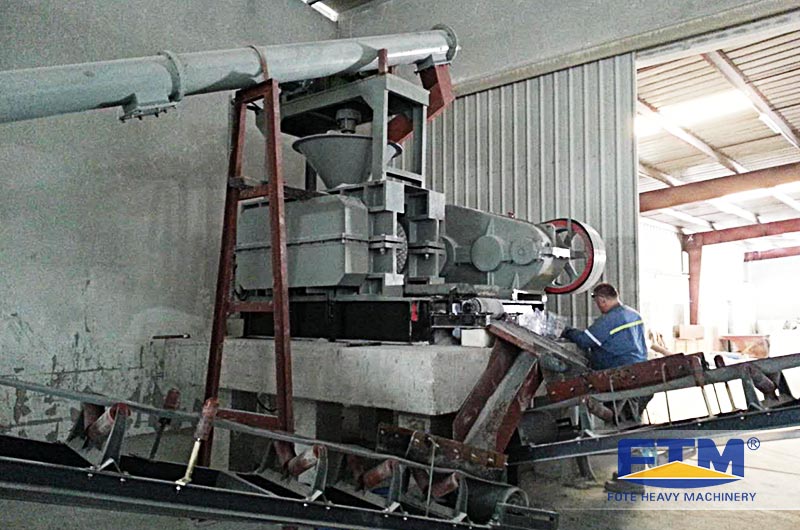 Fote Metal Powder Briquette Machine in Bahrain
Conclusion of Bauxite Ore Mining
Although bauxite is one of the youngest metal ore, it is the most widely used in the world. On the whole, the national market is developing with a bright prospect. While developing bauxite mining, the investor shall also pay attention to the mining standard and environmental protection.
● The mine plans revision should be focused on cultural and environmental areas and to minimize the negative impact.
● Control dust floating in the sky through watering, road maintenance, vehicle speed limit, etc.
● Build sedimentation tanks and other drainage control structures.
● Plan and implement reclamation gradually and early in the mine life cycle, including the Topographic design, topsoil use, and vegetation restoration.
● Innovation and sustainable management experience can be introduced to maintain the biodiversity.
● Reduce the noise by setting up buffing zones, changing working time, improving the equipment, developing the mining and blasting methods.
● Carry out procedures to reduce fuel (hydrocarbons) and other leakage and to improve the bauxite added value.
Bauxite mining can be regarded as a young industry. Coupled with the growing demand for aluminum products in the international market, many countries provide preferential policies for bauxite mining. We can see that there is a business chance with huge potential for investors who are interested in it. Investors can inspect the bauxite market in advance and choose appropriate equipment.
Reference:

[1]. Bauxite:https://en.wikipedia.org/wiki/Bauxite
Translate from:
[2]. Bauxite import and export business guidelines (2012 version): http://images.mofcom.gov.cn/wms/201305/20130517162518345.pdf
[3]. Bauxite dust recycling and reusing:https://zhuanlan.zhihu.com/p/22503304
[4]. Sustainable bauxite mining guidelines: http://www.world-aluminium.org/media/filer_public/2019/01/03/170518_sbmg_final_cn_030119.pdf