At present, the number of construction waste in our country has been accounted for 30% ~ 40% of the city garbage. Among them, a large number of construction wastes are still used piled up in the open air or processed in the traditional way of landfill. According to the industry statistics, in recent years there are thousands of tons of garbage has piled up deep underground or opencast, which not only will occupy a lot of land resources, but also a waste of money for the waste garbage removal fees. At the same time, the removal and scattered processes will cause dust and flying sand lime problems, which will cause the air, soil, water and other serious pollution of the environment to seriously damage the ecological environment.
But in the face of the continuous shortage phenomenon of global resources, experts said that turning the construction waste into treasure will create more value. Construction waste resource utilization ways mainly include the following aspects: firstly, use the waste building concrete and bricks to produce coarse and fine aggregate, which can be used to produce the corresponding strength grade of concrete, mortar or preparation such as building blocks, wall panels, floor tiles and other building materials products.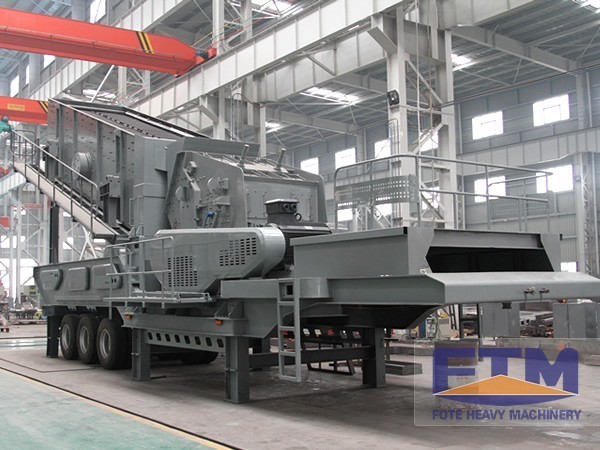 Coarse and fine aggregate after adding curing material can be used for highway pavement base. Secondly, the use of waste brick and tile to aggregate, which can be used for the production of recycled brick, wall panels, floor tiles and other building materials. Thirdly, construction waste can be used in road construction, pile filler, foundation, etc. In order to realize the above usages, the equipment with high efficiency, environmental protection and zero emissions should be developed in the market. Through local investigation and long practice, Fote Machinery has developed a kind of high efficient environmental protection energy-saving construction waste disposal equipment -- mobile crusher, which is in full compliance with the national government recycling indexes of resources utilization.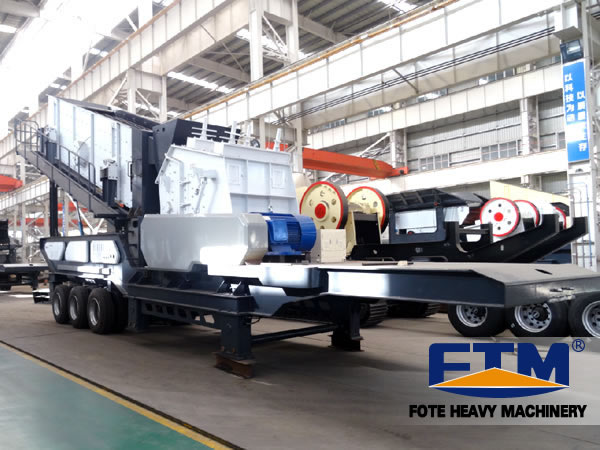 The mobile crushing plant is the combination of feeding, crushing and transport as a whole, by optimizing the design process, it has excellent construction waste crushing, aggregate production and crushing operation performance, which can be a combination of different models to form a powerful crushing and screening production line, so as to complete the production requirements more than demand. The whole production line is mainly composed of jaw crusher, impact crusher, cone crusher, feeder, vibrating screen, belt conveyor and other components with a fully enclosed design. The production line is equipped with dust removal equipment, which can realize automatic control. The whole building garbage disposal equipment has advanced design, excellent performance, high production efficiency, convenient maintenance, low running cost, stable and reliable working performance. Mobile crushing plant is like a movable and medium crushing factory with much higher working efficiency and lower operation cost.