Crushing equipment plays a decisive role in the crushing industry, which is usually used to crush gravel, granite, basalt, magnetite, feldspar, silica, quartz, etc. But for these rocks with different hardness, some crushers cannot crush them successfully.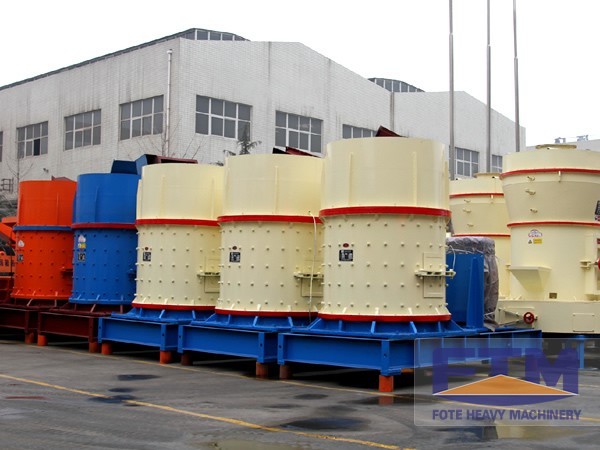 The origin of crusher equipment is relatively early in China, but in the technical aspect, it is not mature, for a long time, when buying crusher equipment, customers tend to the foreign brands. But after the progress, crusher equipment technology has been improved, and the previous technology obtained the innovation. Hongxing Machinery is specialized in the production of crusher equipment, which has introduced a lot of foreign technology, in addition, we also has a good master of the advanced technology to promote our products. For some rocks with large hardness, which is difficult to crush, compound crusher can successfully crush most of the hard rocks, such as iron ore, limestone, quartz, granite and cement clinker. It is widely used in metallurgy, building, highway, chemical industry, building materials industry, which is suitable for crushing hard ores and rocks. Compound crusher has strong crushing strength, which has two kinds of crushing structures, which can be adapted to a wide range of production. When compared with the traditional domestic crusher, compound crusher adopts hydraulic locking, hydraulic adjustment and cleaning cavity devices, which has greatly increased the degree of automation. Compound crusher has high quality design and manufacturing technology, which can ensure the long service life of the crusher; the maintenance of compound is convenient with low cost, and all the maintenance work can be very easily conducted in the upper part of the machine.
With the technology innovation of crushing equipment, the types of crushers in Hongxing Machinery are various, which include compound crusher, impact crusher, jaw crusher, hammer crusher, cone crusher, etc. The crusher produced by our company has strong competiveness in the market, which has high quality, reasonable price and considerate after-sales services. If you are interested, please send emails to us or contact our online customer service to get our quotation.