As a common crusher equipment, high efficiency and energy saving impact crusher has a very wide application range and it has been an important equipment for stone production. Our crushers are usually designed according to customers' specific requirements and feedback. Nowadays the process of impact crusher is very suitable for crushing granite, basalt, limestone, gravel, cement clinker, iron ore, quartz, bauxite and so on. Meanwhile, the impact crusher is also an vital and professional equipment for highway, railway, water conservancy, airport, cement, refractories, metallurgical industries, etc., as well as for the production of high quality stone materials and artificial sand.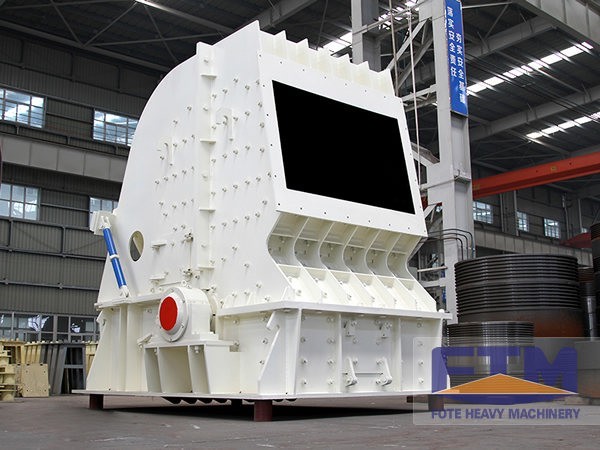 As a professional crusher manufacturer, Fote Machinery thinks that impact crusher, cone crusher and mobile crusher play an important role in the market and the main development trends for innovating and progressing are necessary. The high quality impact crusher professionally manufactured by Fote Machinery has many advantages of simple structure, convenient maintenance, high efficiency, strong function, energy conservation, environmental protection, etc., at the same time also can meet the technology needs of metal and nonmetal. Impact crusher has higher economic benefits and social benefits.
Fote Machinery is capable of providing a full range of crushing equipment with high performance and reasonable price. By virtue of many years of research and production experience, our crushing equipment has reached the advanced level in the market, and we promise that we will provide every customer with the best equipment and perfect service. If customers want to know more information about our crushers, they are welcome to contact our online customer service or leave a message to us, and we will respond as soon as possible.