The market demand for sand and gravel aggregates is increasing continuously. It mobilizes the crusher industry to move forward and especially the sandstone production equipment draws the attention of many industries. Henan Fote Heavy Machinery Co., Ltd has ranked among the most specialized crusher manufacturers in China, and the PF impact crusher designed by it has always been popular with the market since its launch.
PF series stone impact crusher is a type of newly developed high efficiency impact crusher by introducing the latest technologies from overseas and combining with the specific conditions of the domestic mining industry.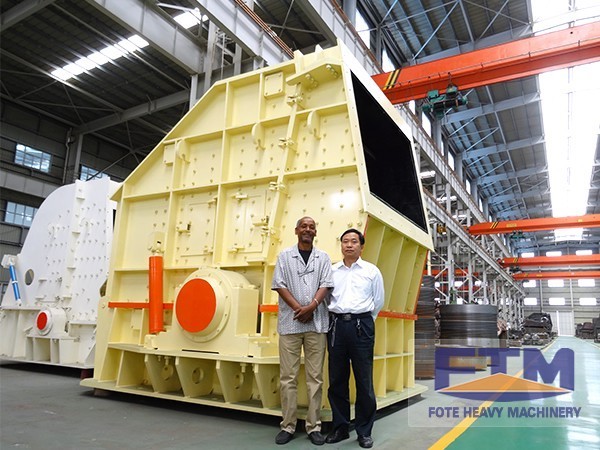 PF impact crusher is a kind of heavy rotor equipment. The high wear-resisting material fits together with the unique design of crushing cavity perfectly. PF series impact crusher not only promotes processing capacity and yield, but also reduces production cost and the wastage of wear parts. Besides, the plate hammers of PF series impact crusher are more reliable, significantly decreasing equipment maintenance. Therefore, PF series impact crusher is unmatched in performance. Now much attention has been paid to its applications to superfine crushing and material recovery.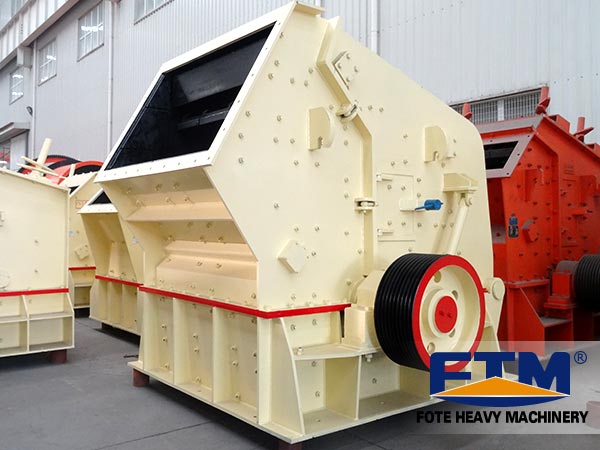 FTM PF series impact crusher has a larger daily processing capacity. In addition, PF impact crusher is also competent to break construction waste into the required particle size. PF series impact crusher has an outstanding behavior in the construction of high-rise buildings, highway subgrade and water conservancy. So PF impact crusher is the necessary equipment of large aggregate production line.