China is a big coal-fired country, as well as a great coal producer. 90% of the national sulfur dioxide emissions come from coal combustion. So to control sulfur dioxide pollution, it is necessary to control the sulfur dioxide amount in the flue gas emitted by power plants.
Tricyclic medium-speed micro powder mill is a type of newly developed industrial grinding mill with advanced technological level. It is elaborately designed, tested and modified on the base of decades of research on industrial grinding mills, and by means of bringing in the latest industrial pulverizing technology and organizing a large number of technical experts and relevant engineers. Tricyclic medium-speed micro powder mill is the ideal substitute for the traditional grinding machines like Raymond mill, high pressure suspension grinder mill and ball mill. So far, this type of pulverizing equipment has been widely used in metallurgy, electric power, chemical industry, iron and steel industry, building materials, coal industry and so on, and has generated great economic benefits.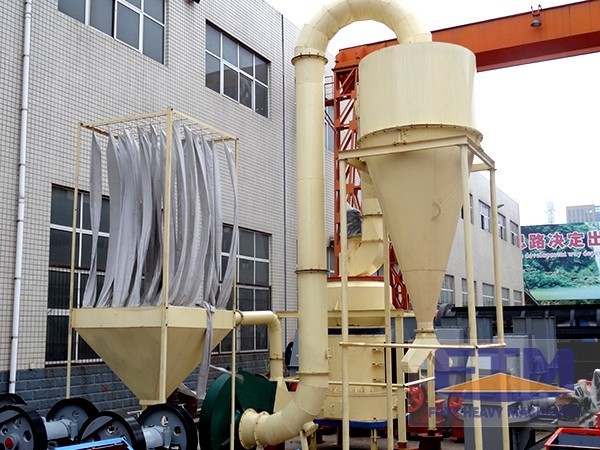 Limestone desulfurization is a kind of broadly used method of flue gas desulfurization currently, which can effectively remove sulfur from the flue gas. We can make use of the FTM tricyclic medium-speed micro powder mill and add lime milk to make it generate metal hydroxide and sulfide precipitation which are insoluble in water, so as to achieve the purpose of purifying the desulphurization wastewater and reach the qualified discharge standard.
Fote Machinery is specialized in making all kinds of large industrial grinding machines including superfine mill, tricyclic medium-speed micro powder mill, high pressure micro powder mill, high strength pulverizer, high pressure suspension grinding mill, Raymond mill, ball mill, etc. Our grinding machines are particularly suitable for the bulk crushing and grinding of limestone and lime powder. In the desulfurization and milling procedures in steel plants and coal-fired power plants, the desulfurization rate is up to 92%. Through the treatment of tricyclic medium-speed micro powder mill to the desulfurization wastewater, the wastewater after being desulfurized is able to achieve the qualified discharge standard, effectively protecting our living environment.