Our country's construction industry has already experienced a sound development phase, and crusher equipment following it enters into a developing climax as well. How about the prospect of stone crushers in mining industry and construction industry? Just as what you see, jaw crusher, cone crusher and many other mining machinery have a great development in mining and construction industry.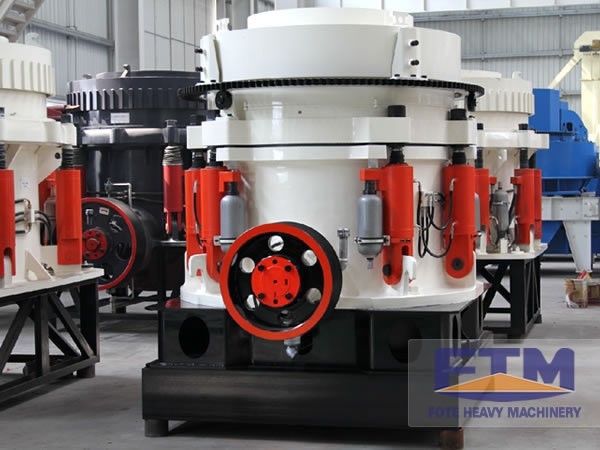 From the traditional spring cone crusher to efficient hydraulic cone crusher and then to hydraulic cone crusher, cone crusher has become an essential equipment in mining industry. The manufacturing level and application area of stone hydraulic cone crusher has made many great breakthroughs and progresses. Hydraulic cone crusher and spring cone crusher are different in technology.
Stone hydraulic cone crusher adopts an optimized structure of fixed axis and small spherical shaft. The creative design of its crushing stroke, crushing ability and crushing cavity design makes its productivity 35% higher than that of traditional spring cone crusher. China hydraulic cone crusher has showed excellent performance in fine crushing operations, whose output size even can be adjusted to 8 mm below.
Hydraulic cone crusher's crushing ability is significantly improved. It is applicable to crushing iron ore, basalt, granite, limestone, quartz and pebbles, etc. Hydraulic cone crusher in stone production line, especially in large-scale stone crushing production line, is an ideal crusher device.
If you are interested in our hydraulic cone crusher China or have other questions, please contact our online service at any time.