Roller crusher has powerful functions among the countless mining machinery and equipment. It has many advantages over the traditional machines. Roller crusher working principle consists of low rotating speed, high pressure and the extraction between the two rollers. It depends on the great pressure produced by the two rollers to squeeze and break the majority of materials into small pieces. And the small part of granular materials remaining has already had a large amount of cracks. It can largely lower down energy consumption and promote productivity in the further grinding process.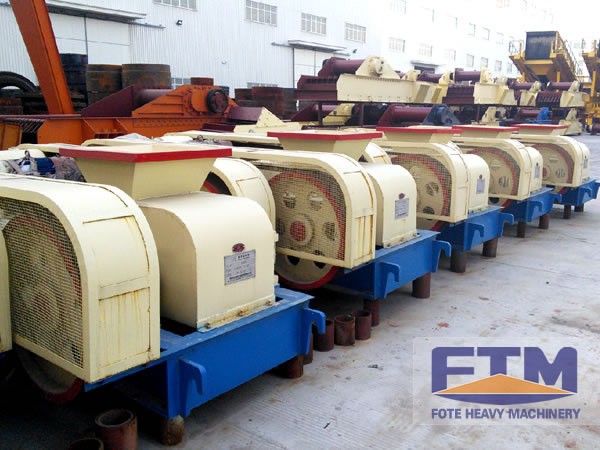 In the design, roller crusher is equipped with replaceable wear-resistant steel plates. These steel plates are all made of the most advanced wear-resisting materials in domestic. So this crusher not only can be continuously used for more than one year, but also has features of high durability and convenient maintenance. When the steel plate is worn out and needs to be replaced, we simply need to open the machine cover and then to change. Roller crusher is capable of producing different sized products, for the discharging mouth can be adjusted freely. Besides, roller crusher is equipped with safety device.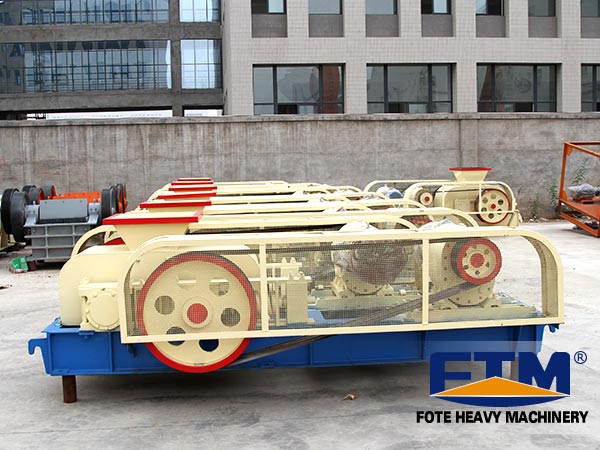 In the application of roller crusher's electric motor, every roller is driven by separate motor and the moving roller is driven by the gear. Because the change of material properties makes the moving roller swaying left or right, so we must increase the height of the gear in case of tooth out. Set up different thickness of gaskets between the machine frame and the live bearing, and we can adjust the discharge opening between the two rollers to meet different requirements on product granularity through changing the number of the gaskets.
If you have more questions, please visit our website and inquire our online customer service for answers or leave us a message and we will contact you as soon as possible. We are looking forward to your enquiry!