As early as in 2016, the famous market consultation company, Persistence Market Research (PMR), has published a report of Global Aggregate Market Analysis and Forecast 2016-2024, saying that in 2024, the global aggregates consumption will be up to 62.9 billion metric tons. The compound annual growth rate from 2016 to 2024 was 4.8%.
>>Artificial Sand--- the Aggregates Super Star
In the huge aggregate market, there are mainly three kinds of sand, namely natural sand, artificial sand and mixed sand, in which the artificial sand takes a leading part. For one part, it is for environmental protection and resource-saving. For another part, it is for the priority of artificial sand with the controllable quality. Well, what machines can be used for producing the artificial sand that plays such an important role? Here, Fote experts offer three solutions including one sand making line and two sole crushing machines.
Roll Crusher Machine
Roll crusher is mainly divided into two kinds which are roller crusher and toothed roll crusher. The former type has one fixed and one movable roller. When it works, the movable one will impact the fixed one and crush the raw materials. Toothed roll crusher is named by its toothed roller structure. When this type of roller crusher works, the two rollers will rotate and realize the crushing process.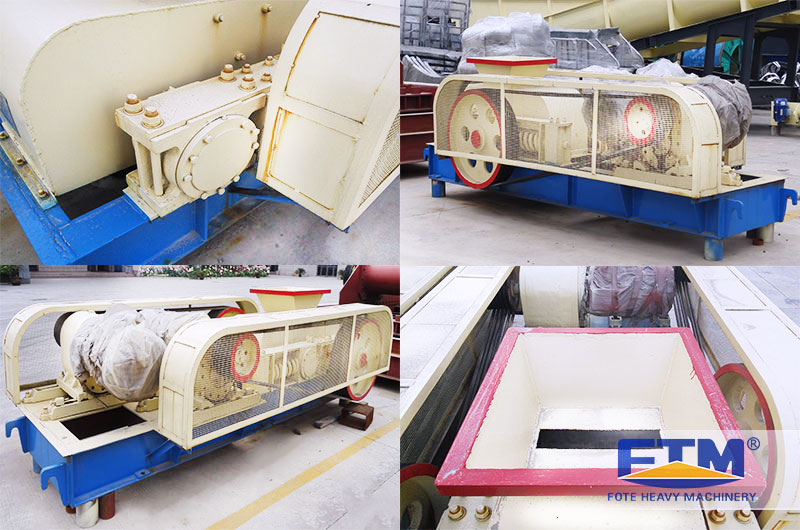 Details of Roller Crusher Machine
Tertiary Impact Crusher
Tertiary impact crusher is also called the third-generation sand making machine or fine crusher. The reason lies in its sand making function. This achievement is mainly realized by the impact roller inside the crushing cavity on the material. The discharge particle size can be adjusted in the range of 0-10mm, which can be used in the sand production line. Tertiary impact crusher is widely used, and its performance has reached the advanced international level. It is the most effective, practical and reliable gravel machine at present, especially suitable for fine crushing and medium crushing of many kinds of hard and brittle materials, such as abrasive, refractory, cement, quartz sand, steel sand and so on. Compared with the traditional fine crusher, Fote fine crusher is a kind of high efficiency and energy-saving gravel sand making equipment that saves about 50% energy.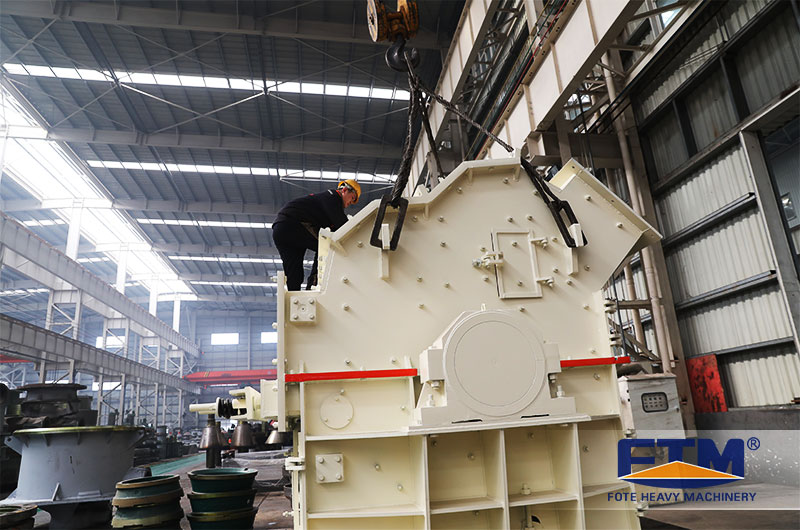 Tertiary Impact Crusher Ready for Shipment
Sand Making Plant

The third method of producing artificial sand is to use the crushing machine and specially designed sand maker. Firstly, large-sized materials will be crushed into<30-<60mm, which is fit to be fed into the sand maker. This process is called coarse crushing or primary crushing. Then the vibrating feeder will send those within <30-<60mm into the high-efficiency vertical impact crusher, which is called sand maker. Finally, the vibrating screener will screen qualified particles and the belt conveyor send them into the sand washer. Here, we are going to get the final artificial sand. The most used type of jaw crusher is the HD German series jaw crusher and the CJ European series jaw crusher. While the HVI series and VSI series sand makers are mostly welcome.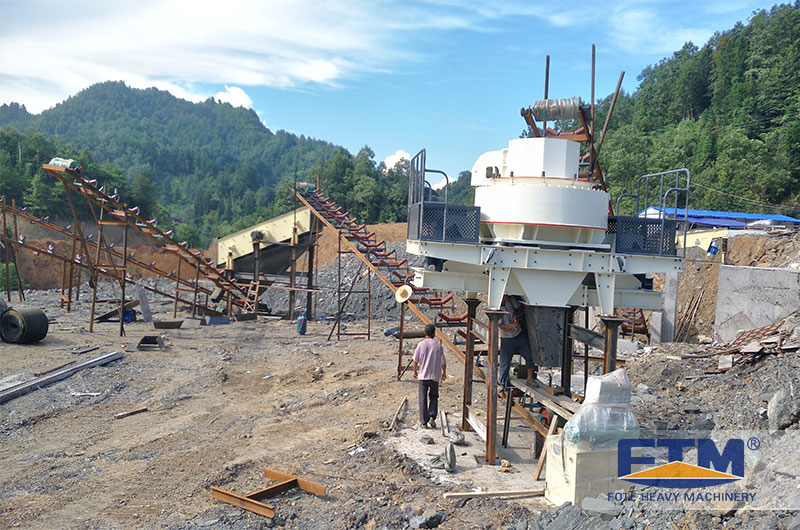 Fote Artificial Sand Making Solution

Sand Maker Manufacturer
Generally, artificial sand maker machine manufacturers supply free solutions with complete sand making flow chart. Besides, professional manufacturers have diverse crushing equipment like tertiary impact crusher, jaw crusher, sand making machine and roller crusher for sale as well as provide site installation guidance, operation training and after-sale service. Fote Machinery has two solutions including fixed crusher machine and mobile equipment solution. Customers can chat online with skilled Fote sales or leave an online message for the quotation.