Recently, a crusher in the Fote Machinery is very popular with customers, that is the hammer crusher. The hammer crusher not only breaks rocks, also break glass. The design of the hammer crusher is also a combination of environmental protection which is a problem that every country also attaches to. Usually, we are emphasizing white pollution, but glass that is everywhere can also pollute our ecological environment. An effective way to reduce glass pollution is to recycle.
The composition of ordinary glass is mainly silica (SiO2, which is quartz, the main component of sand). Broken glass is still very useful and can be recycled, such as in doors and windows, furniture, etc. Let's talk about the tools for breaking glass.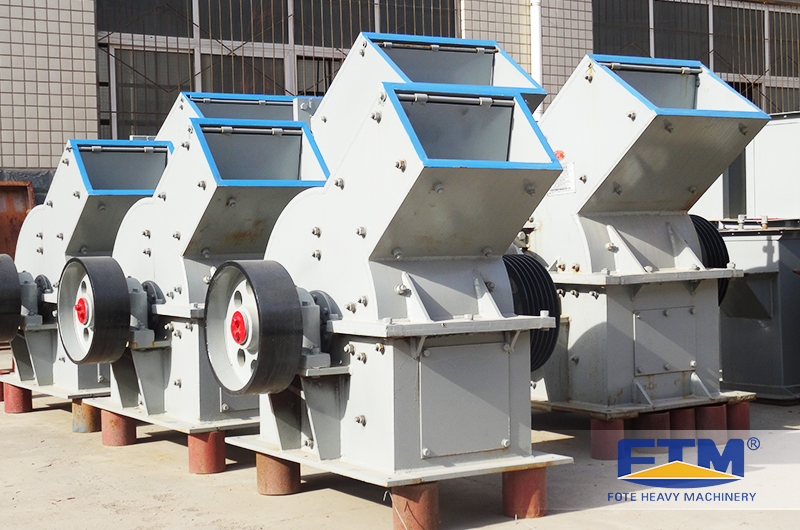 Small Glass Crushing Machine-Hammer Crusher
There are many kinds of glass crusher in the market. The ordinary hammer mill and hammer crushing machine can be used to break the glass. The working principle of glass hammer crusher is based on impact force and it is suitable for the rough crushing and fine grinding of brittle materials. The hammer crusher is mainly used for medium and small cement raw meal plant, and break clinker, building sand, iron ore, sandstone, gypsum, coal gangue, lump coal, glass, ceramics and other medium and hard ore crushing.
Fote glass bottle crushers are widely used to crush and recycle bottle in food, hotel, bar, bottling plant, recycling center, kitchen, and lab, which save both time and labor. It's no doubt that small glass crushing machines are the best choice for customers to reduce glass recycling costs.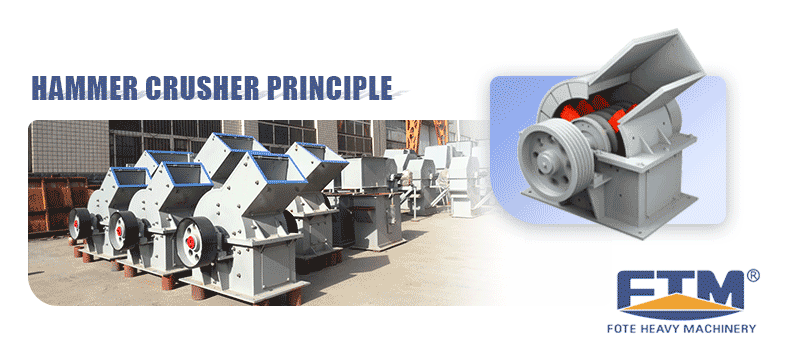 The Characteristics of Glass Hammer Crusher
The glass crushing machine has the following advantages:
Compact structure: The compact design contains the feeding system, the crushing system, the collection system, and the vacuum system.
Large handling capacity: The crushing ratio is large; the output is high; the energy consumption is low, and the treatment capacity is large; which is 1.4 times higher than that of the same kind of products.
Long life of vulnerable parts: The vulnerable parts adopt high hardness, high toughness, and multiple wear resistance materials, and the service life is increased by 2 times to 3 times.
Good environmental protection effect: The gap between the hammer and the counterattack plate can be adjusted to meet a variety of material conditions. The appearance is beautiful; the noise is low; the dust is small, and the environment-friendly performance is good.
The machine also has the advantages of a small occupied area, simple operation, safety, and convenience.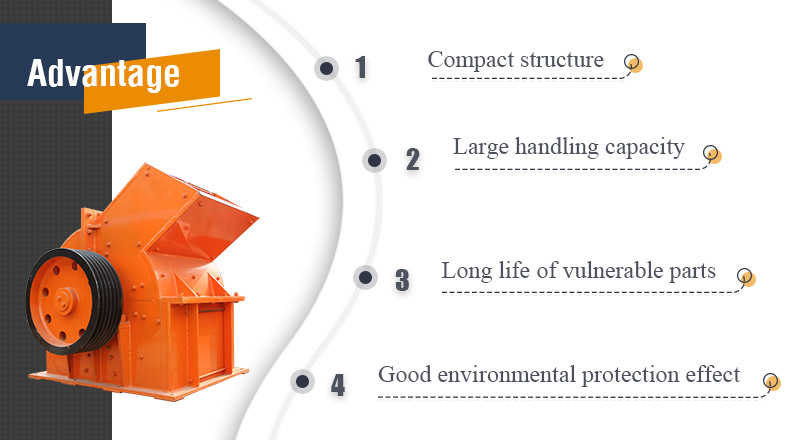 Small Glass Bottle Crushing Machine
Bars and hotels have a large accumulation of empty bottles every day. In order to save stacking space, a small glass bottle crusher is needed. Such a glass bottle crusher must have low noise and high output requirements, meanwhile, the appearance must be beautiful. Otherwise, it can't fit in with the bar decoration style.
In glass bottle recycling, it's generally to crush the glasses first, and then reuse. There is various glass bottle crushing machines for customers to choose, such as mini hammer crusher and glass bottle hammer crusher. Both of them can be used to crush all kinds of glass.
Glass crushing machine has a very good effect on glass crushing, which has the advantages of good crushing effect, small grain size, high crushing efficiency, etc. Glass bottle crushers greatly save storing space and shipping costs for customers.
Compared with plastic products, glass is more environmentally friendly. Manufacturers will recycle a large amount of broken glass, which will be disinfected and melted at high temperature, then re-formed and used.
Because in the natural decomposition, the glass bottle takes 1000 years to disappear.
In summary, the used glass bottles should not be discarded, and shall be crush and reuse together.