Symons cone crusher is a type of classic crushing equipment based on pressing and squeezing. It is the most used crusher except for the jaw crusher. And different from the jaw crusher, Symons cone crusher is applied in the secondary stage of the crushing plant.
As it is known to all that it is easy for Symons cone crusher to break high-hardness materials like river pebbles, granite, iron ore, marble, basalt, etc.
Video of Symons cone crusher for pebble crushing in Philippines

Capacity is another worry in the selection of Symons cone crusher. The capacity issue worries them that if it can meet their requirements, even a large capacity is needed.
Here this analysis will show you the strength of Symons cone crusher on capacity.
The Capacity of New Type Symons Cone Crusher is Full of Praise
Ordinary Symons cone crusher has three ranges of capacity according to the specifications: 27-163TPH of PSG900 series,109-349TPH of PSG1300 series and 90-635TPH of PSG1600 series.
We have talked about how the structure of this type crushing equipment gets improved with the help of a hydraulic device and an automation cavity cleaning system in another article, how Symons crusher developed. Accordingly, the Symons cone crusher capacity has been improved.
With about a century of development, Symons cone crusher is gradually developed with a new series of hydraulic cone crushers, multi-cylinder cone crusher and single-cylinder cone crusher.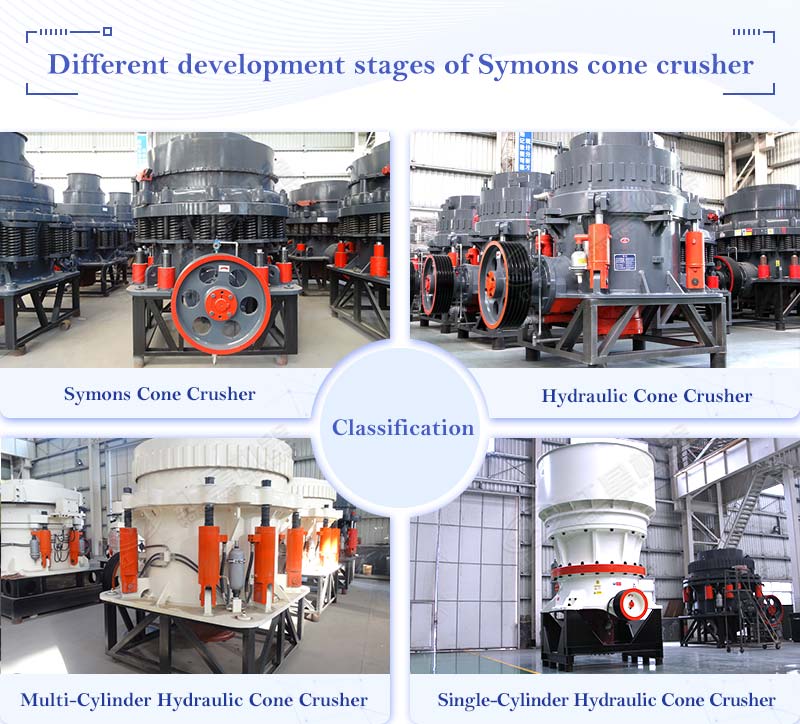 Different Types of Symons Crushers
The new generation of Symons cone crusher is integrated with high pendulum frequency, the optimized crushing cavity and designed stroke. The capacity of the sole machine is greatly increased.
Among the new models, the SC750 of single-cylinder cone crusher has a capacity up to 342-2020TPH.
Taking Symons cone crusher from Fote Machinery as an example here offers a table showing part of Symons cone crusher capacity scope in different developing periods.


Series
Capacity (TPH)
Symons cone crusher
PSG900
27-163
PSG1300
109-349
PSG1600
90-635
Hydraulic cone crusher
GYS300
36-180
GYS400
40-400
GYS500
90-650
Multi-cylinder cone crusher
HP200
72-250
HP400
104-630
HP800
166-1100
Single-cylinder cone crusher
For intermediate crushing
70-1050
For fine crushing
36-2020
From this table, we see it clearly that, after the baptism of applications, sole Symons cone crusher capacity fits almost every crushing plant need which is within 20-2020TPH.
Limited Budget, Larger Capacity of Symons Cone Crusher
Although the Symons cone crusher capacity fits the need of any crushing plants, some customers want Symons cone crusher of suitable capacity with a limited budget. What shall they do with that?
It is believed that most customers have heard the principle of "more breaking and less grinding". It means that the smaller the material into the machine, the higher the discharge efficiency and capacity. And the energy consumption and cost are also reduced.
First, Symons crusher adopts the optimized crushing chamber based on the principle of lamination crushing and the mentioned one, which further improves the crushing efficiency while ensuring the particle shape.
Secondly, if you need higher crushing efficiency, it is a good way to introduce a jaw crusher with a rather low price and a large crushing ratio. This is also based on the same principle.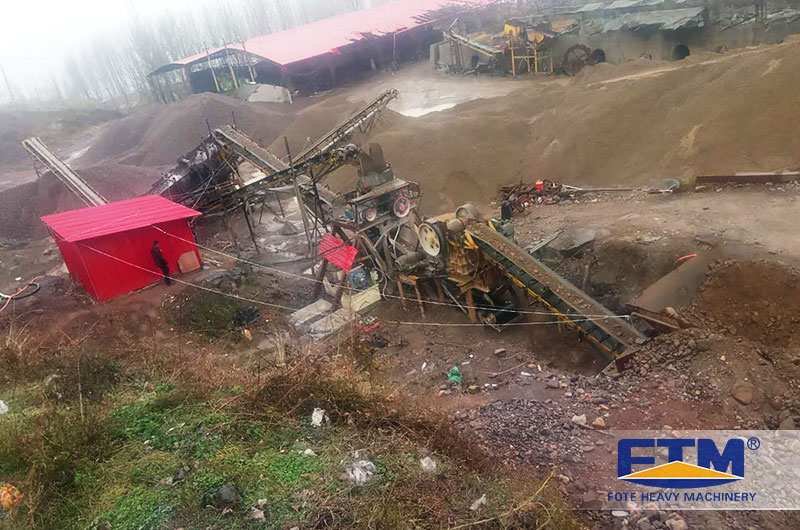 Jaw crusher helps to improve the Symons cone crusher capacity
These two methods both improve the Symons cone crusher capacity greatly.
Fote Symons Cone Crusher Capacity Deserves Your Trust
While the capacity is not the only factor in the equipment selection, in the view of capacity, this type of crusher with a capacity of 27-2020TPH is qualified for the secondary crushing in various crushing plants.
Besides, the spring and hydraulic protection systems ensure a stable and reliable operation.
Fote Machinery has supplied kinds of solutions to customers. For example:
Symons cone crusher with a capacity of 300TPH for processing limestone in the Philippines;
650TPH Basalt cone crusher for Pakistan customer in crushing plant;
Single-cylinder cone crusher with a capacity of 1000TPH for river pebble sand making plant in Indonesia.
Every customer that has introduced Fote Symons cone crusher is satisfied with its capacity.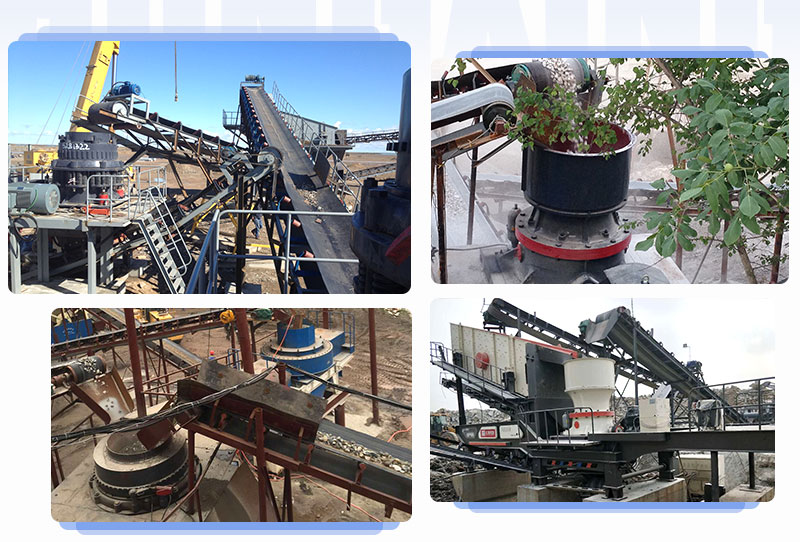 Fote cone crusher working sites
In a conclusion, Symons cone crusher capacity is completely trustworthy; if the demand is higher, you can also spend a very small amount of money to introduce a jaw crusher to improve the production capacity of the whole crushing line.
As a professional Symons cone crusher manufacturer, Fote Machinery is ready to offer customized solutions to you with suitable capacity. Any questions about Symons cone crusher, welcome to chat online or send emails to quote@sinoftm.com for the latest price and discount.